Hardly anything benefits one's mental, spiritual, and creative health more than resolving to read more and write better. Today's reading list addresses these parallel aspirations.
And since the number of books written about reading and writing likely far exceeds the reading capacity of a single human lifetime, this omnibus couldn't be — shouldn't be — an exhaustive list.
It is, instead, a collection of timeless texts bound to radically improve your relationship with the written word, from whichever side of the equation you approach it.
The Best Books on Reading, Writing, and Creativity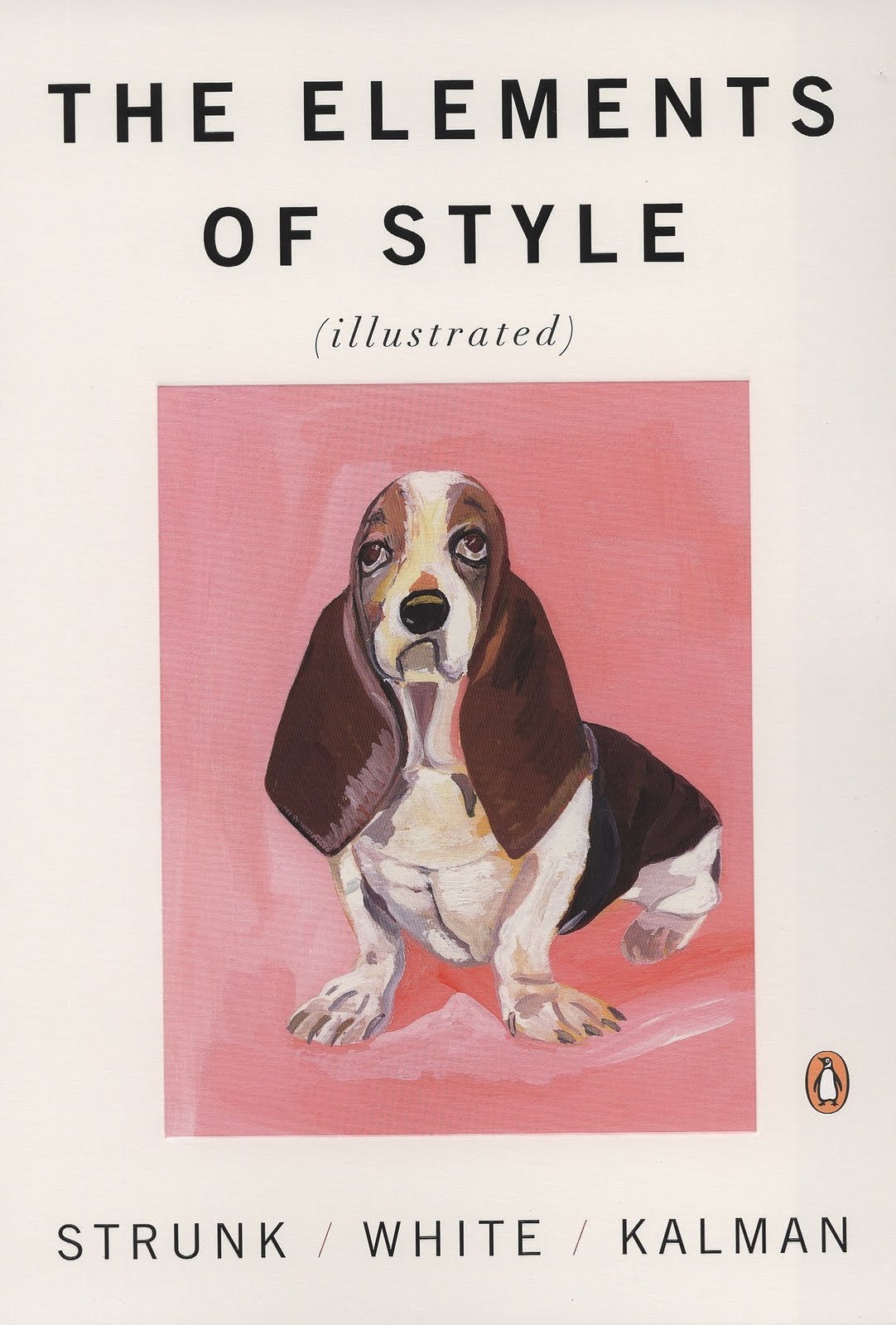 If anyone can make grammar fun, it's Maira Kalman — The Elements of Style Illustrated marries Kalman's signature whimsy with Strunk and White's indispensable style to create an instant classic.


You begin to string words together like beads to tell a story. You are desperate to communicate, to edify or entertain, to preserve moments of grace or joy or transcendence, to make real or imagined events come alive. But you cannot will this to happen. It is a matter of persistence and faith and hard work. So you might as well just go ahead and get started. – Anne Lamott
Anne Lamott is best known as a nonfiction writer, but Bird by Bird: Some Instructions on Writing and Life assures her place as a formidable modern philosopher as well. The 1994 classic is as much a practical guide to the writer's life as it is a profound wisdom-trove on the life of the heart and mind, with insight on everything from overcoming self-doubt to navigating the osmotic balance of intuition and rationality.
Writing and reading decrease our sense of isolation. They deepen and widen and expand our sense of life: they feed the soul. When writers make us shake our heads with the exactness of their prose and their truths, and even make us laugh about ourselves or life, our buoyancy is restored. We are given a shot at dancing with, or at least clapping along with, the absurdity of life, instead of being squashed by it over and over again. It's like singing on a boat during a terrible storm at sea. You can't stop the raging storm, but singing can change the hearts and spirits of the people who are together on that ship. – Anne Lamott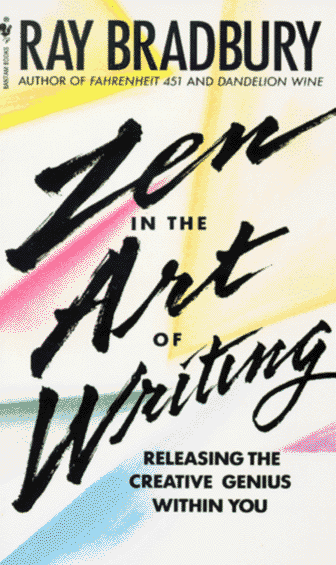 We have our Arts so we won't die of Truth. – Ray Bradbury
In Zen in the Art of Writing: Releasing the Creative Genius Within You, Ray Bradbury shares not only his wisdom and experience in writing, but also his contagious excitement for the craft. Blending practical how-to's on everything from finding your voice to negotiating with editors with snippets and glimpses of the author's own career, the book is at once a manual and a manifesto, imbued with equal parts insight and enthusiasm.
In your reading, find books to improve your color sense, your sense of shape and size in the world. – Ray Bradbury

Can I be blunt on this subject? If you don't have time to read, you don't have the time (or the tools) to write. Simple as that. – Stephen King
Hailed as one of the most successful writers alive, Stephen King has hundreds of books under his belt, many of them bestsellers. On Writing: A Memoir of the Craft is part master-blueprint, part memoir, part meditation, filtered through the lens of his near-fatal car crash and the newfound understanding of living it produced.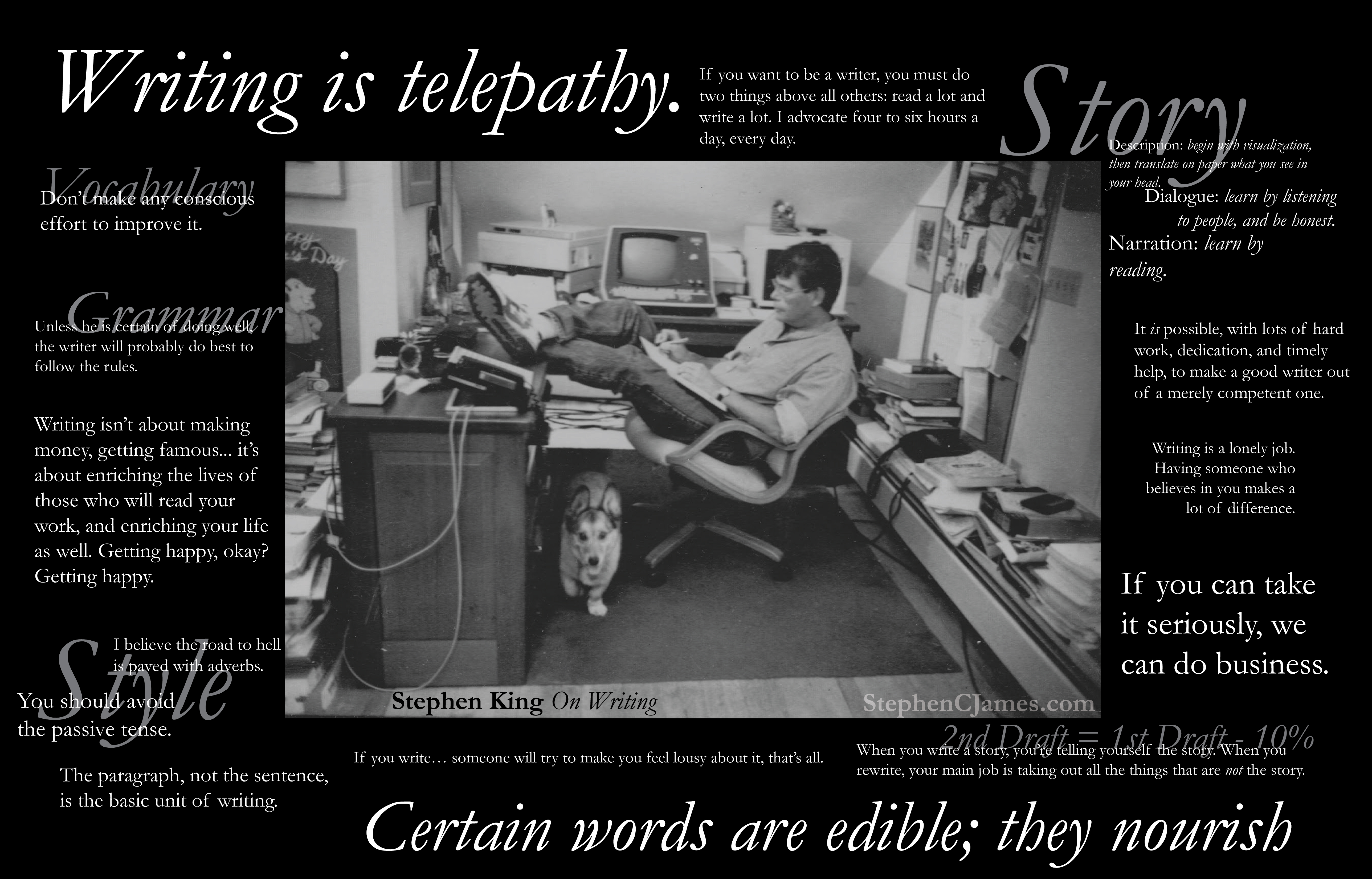 Steven Pressfield is a prolific champion of the creative process, with all its trials and tribulations, best-known for The War of Art: Break Through the Blocks and Win Your Inner Creative Battles — a personal defense system of sorts against our greatest forms of resistance.
Are you paralyzed with fear? That's a good sign. Fear is good. Like self-doubt, fear is an indicator. Fear tells us what we have to do. Remember our rule of thumb: The more scared we are of a work or calling, the more sure we can be that we have to do it. Resistance is experienced as fear; the degree of fear equates the strength of Resistance. Therefore, the more fear we feel about a specific enterprise, the more certain we can be that that enterprise is important to us and to the growth of our soul. – Steven Pressfield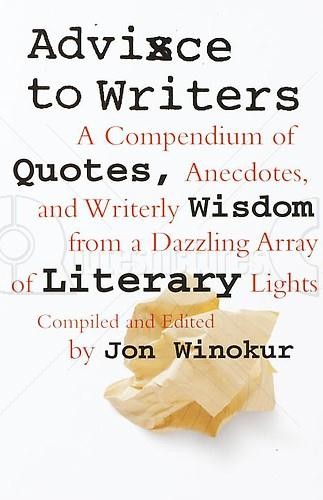 Advice to Writers is "a compendium of quotes, anecdotes, and writerly wisdom from a dazzling array of literary lights," originally published in 1999. From how to find a good agent to what makes characters compelling, it spans the entire spectrum of the aspirational and the utilitarian, covering grammar, genres, material, money, plot, plagiarism, and, of course, encouragement.
 Breathe in experience, breathe out poetry. – Muriel Rukeyser
Write without pay until somebody offers pay; if nobody offers within three years, sawing wood is what you were intended for. – Mark Twain

Humbly titled yet incredibly ambitious, How to Write a Sentence: And How to Read One by Stanley Fish isn't merely a prescriptive guide to the craft of writing — it's also a rich and layered exploration of language as an evolving cultural organism.
[Pared-down prose] is a real loss, not because we necessarily need more Jamesian novels but because too often the instruction to 'omit needless words' (Rule 17) leads young writers to be cautious and dull; minimalist style becomes minimalist thought, and that is a problem. – Adam Haslett

How to Read a Book, originally written by Mortimer Adler in 1940 and revised with Charles van Doren in 1972, is the kind of book often described as a "living classic". From basic reading to systematic skimming and inspectional reading to speed reading, Adler's how-to's apply as efficiently to practical textbooks and science books as they do to poetry and fiction.
When you buy a book, you establish a property right in it, just as you do in clothes or furniture when you buy and pay for them. But the act of purchase is actually only the prelude to possession in the case of a book. Full ownership of a book only comes when you have made it a part of yourself, and the best way to make yourself a part of it — which comes to the same thing — is by writing in it.

Why is marking a book indispensable to reading it? First, it keeps you awake — not merely conscious, but wide awake. Second, reading, if it is active, is thinking, and thinking tends to express itself in words, spoken or written. The person who says he knows what he thinks but cannot express it usually does not know what he thinks. Third, writing your reactions down helps you to remember the thoughts of the author.

Reading a book should be a conversation between you and the author. Presumably he knows more about the subject than you do; if not, you probably should not be bothering with his book. But understanding is a two-way operation; the learner has to question himself and question the teacher, once he understands what the teacher is saying. Marking a book is literally an expression of your differences or your agreements with the author. It is the highest respect you can pay him. – Mortimer Adler
> Books on Reading and Writing | Brain Pickings