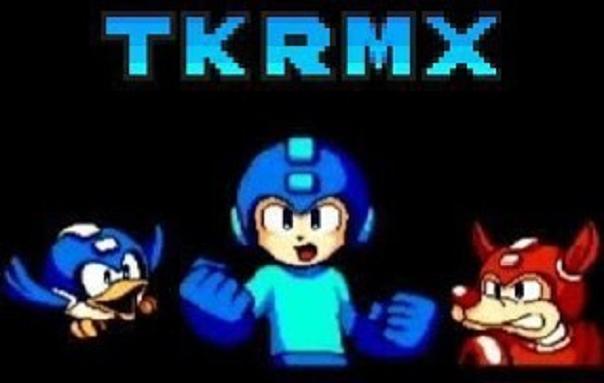 Since its inception in 1987, the Mega Man franchise has produced some of the most iconic video game music. We've been side scrolling to the Blue Bomber's Soundtrack for over 25 years but little is known of the artist formally know as Tae K and his masterful blend of Robot Master Music with vocals from Hip Hop heavy hitters. Tae K's remixes have definitely added the swagger back into gamer.
Boss Battles – Biggie Smalls, Tae K Mega Man Remix

Notorious B.I.G. the last boss of his kind. R.I.P.
Splashwoman – Q-Tip Getting Turnt Up, Tae K Mega Man Remix

Q-Tip serenades the First Lady of Robot Masters.
Hornetman – Eminem Business, Tae K Mega Man Remix

Tae k's Hornetman remix is the business.  The sting of every punch line from the Greatest White Rapper Alive is felt on this track.
Jewelman – Kanye West Barry Bonds, Tae K Mega Man Remix

Tae K hits it out of the park with this Kanye West remix.
Woodman – Busta Rhymes Look At Me Now, Tae K Mega Man Remix

I'm not a big Chris Brown fan but this track gave me a woody man!  The last minute of the song will get any gamer girl twerkin.  Kudos to Tae K for leaving out Lil Wayne's verse. It's like…it's like… he can read my mind. @_@
Concreteman – Birdman Poppin Bottles, Tae K Mega Man Remix

I was player hating on Lil Wayne previously, but Tae K's Concreteman remix is too hard to resist!  The 8 bit arpeggios during the chorus blew my mind in this solid track.