Cute doesn't begin to describe these animals and their fashionable sweaters.
Purple Horse (via reddit)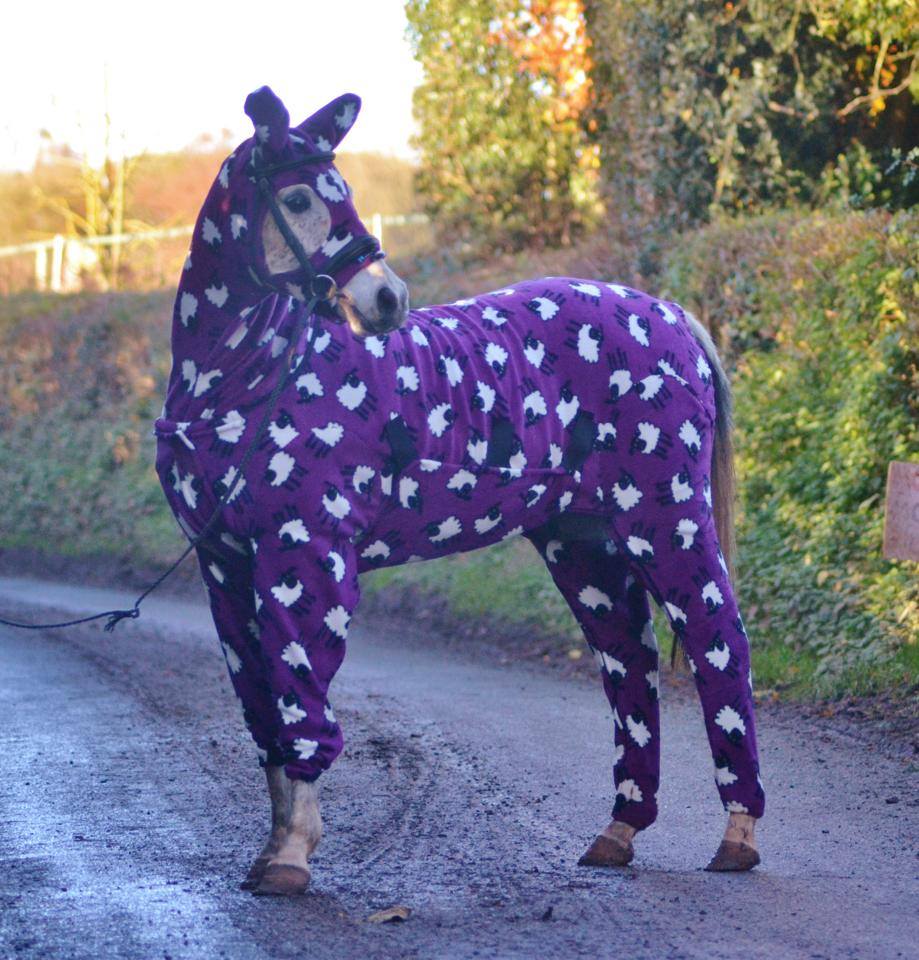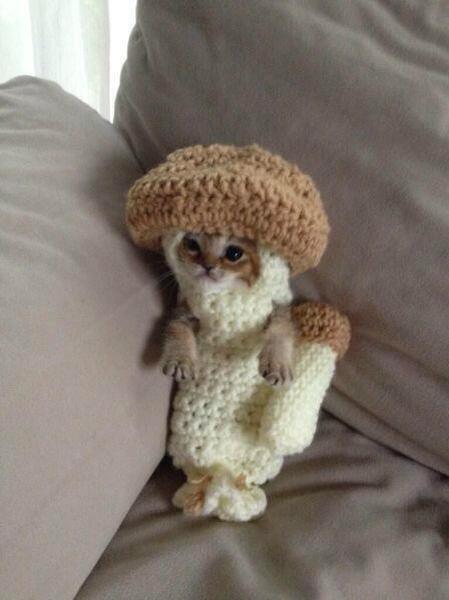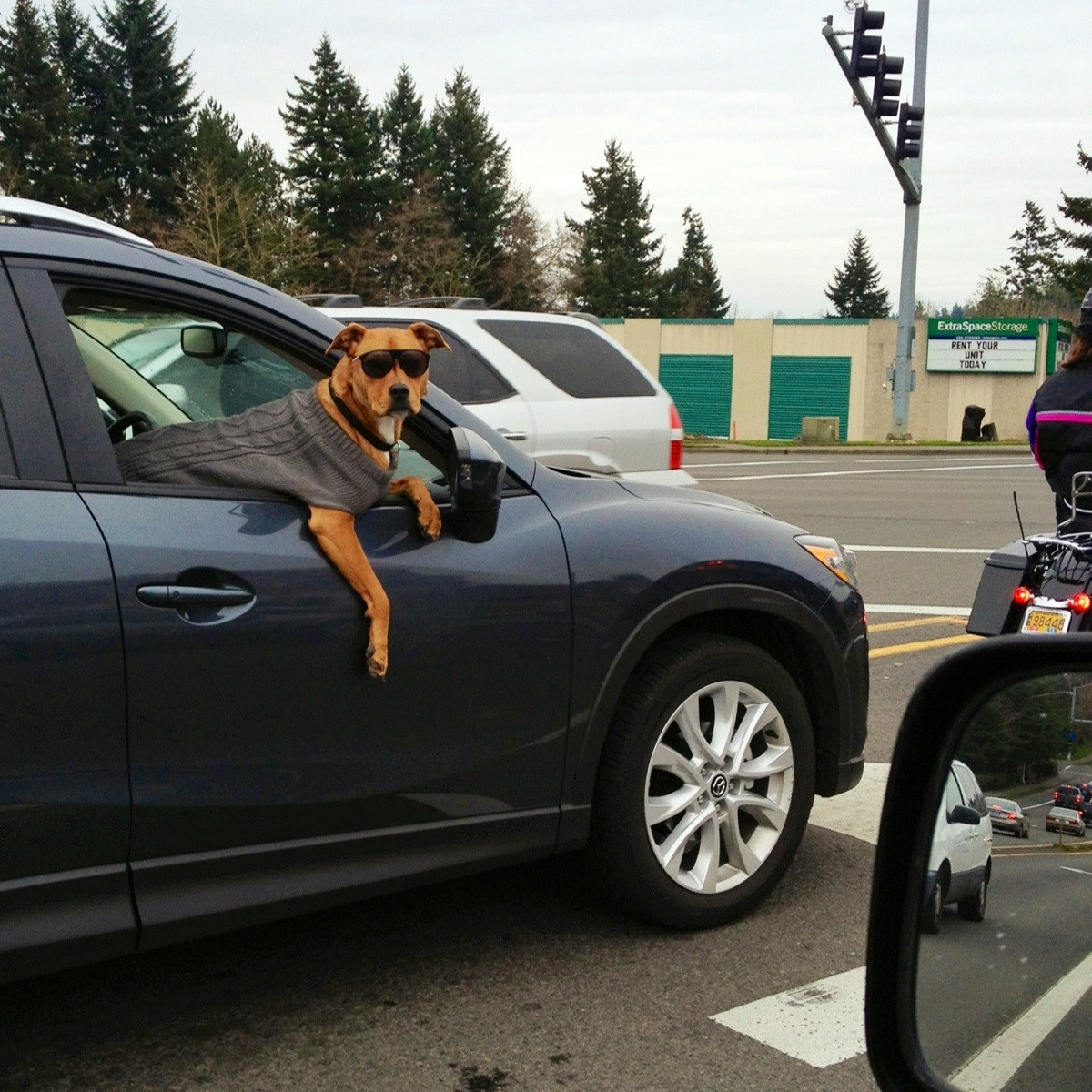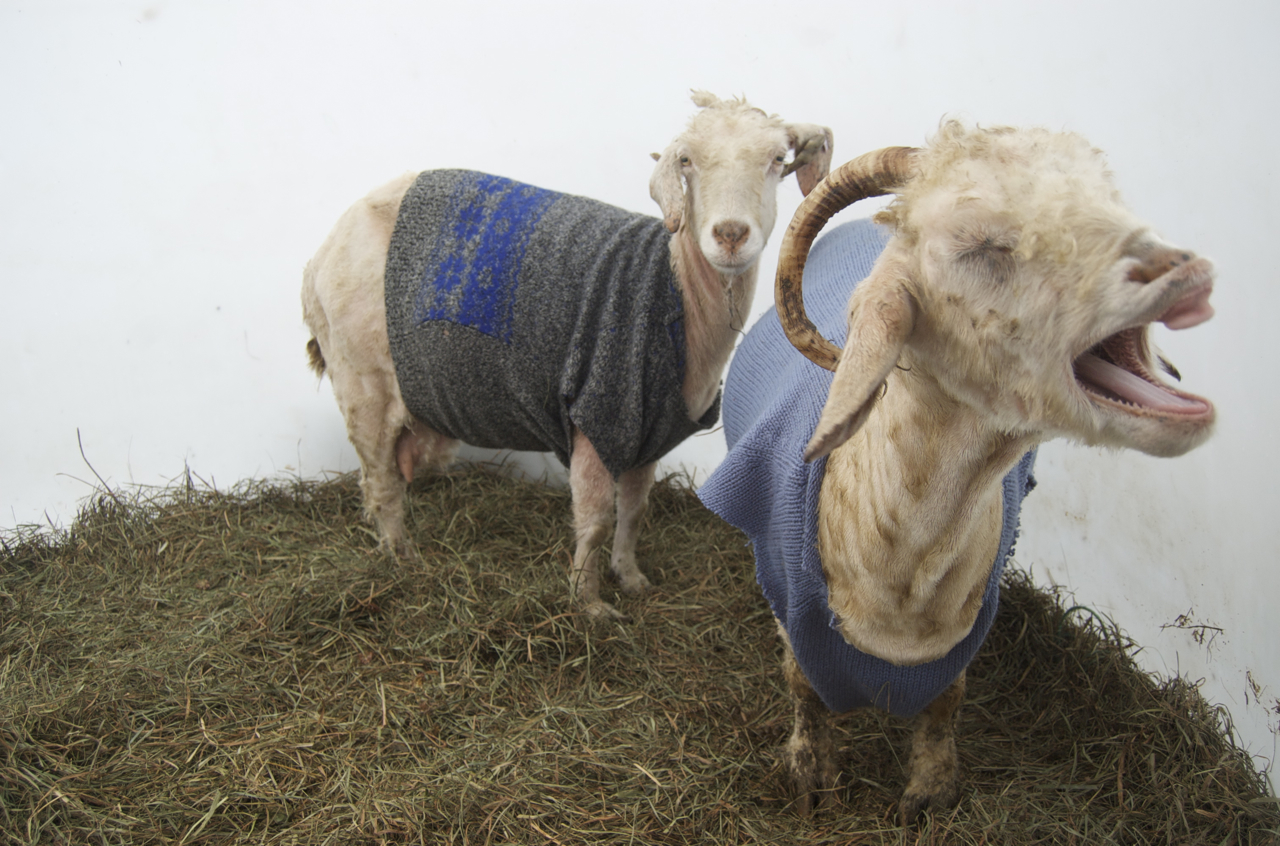 Snake in Christmas Sweater (via reddit)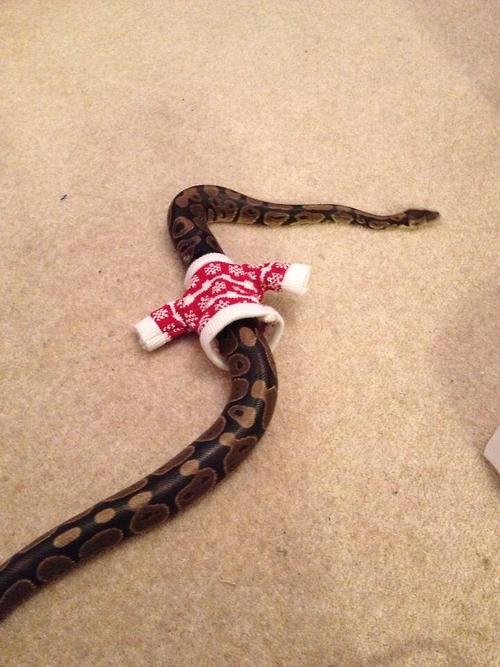 Cold blooded, warm vested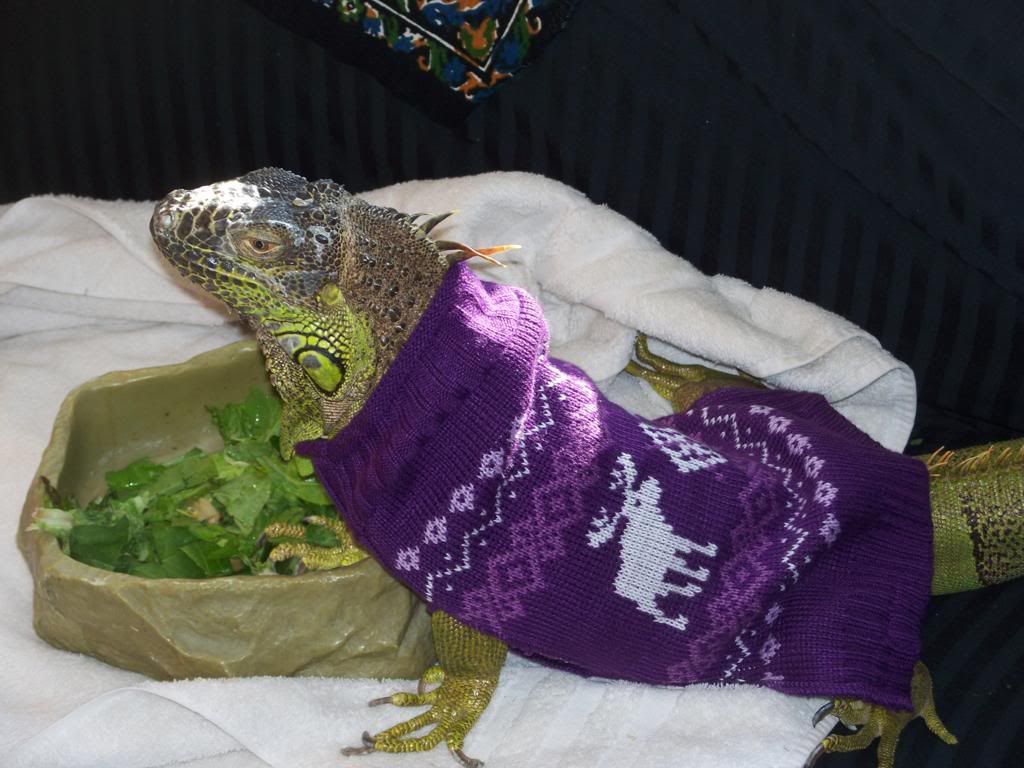 Fine feathered finery, Chicken Sweater (via craftsy)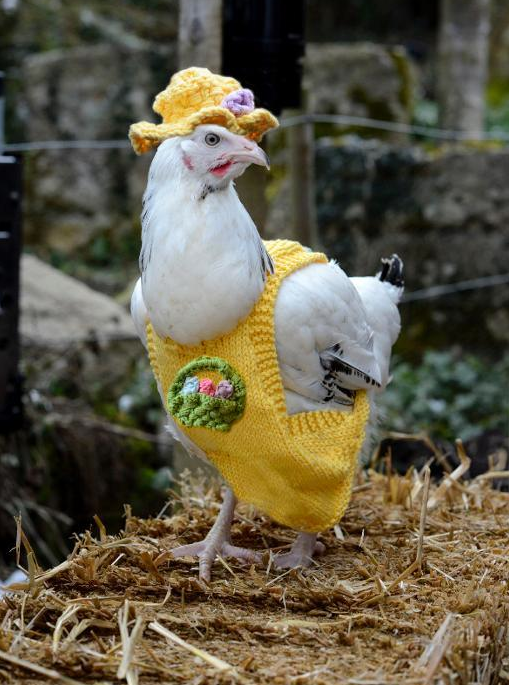 Lisa Frank Parrot says "Sweater vests totally rule!"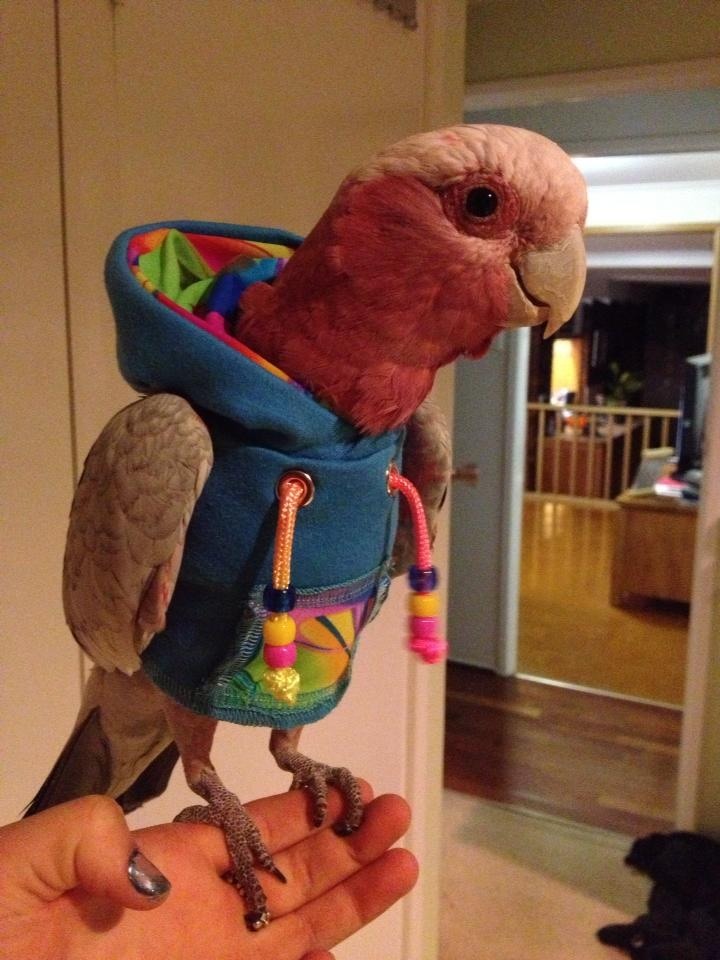 Acrobatic anteaters love a good sweater vest. (via flickr: tamanduagirl)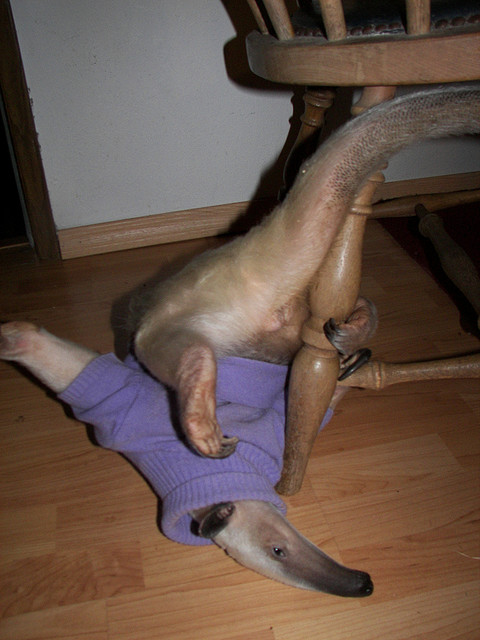 The Pug Father (via cuddlepugs)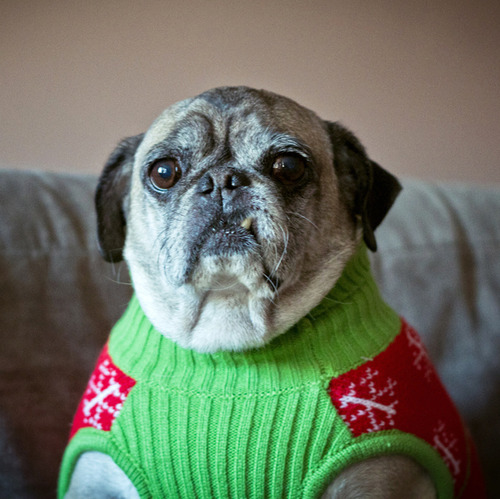 Baby Gibbon or Amish E.T.? (via buzzfeed)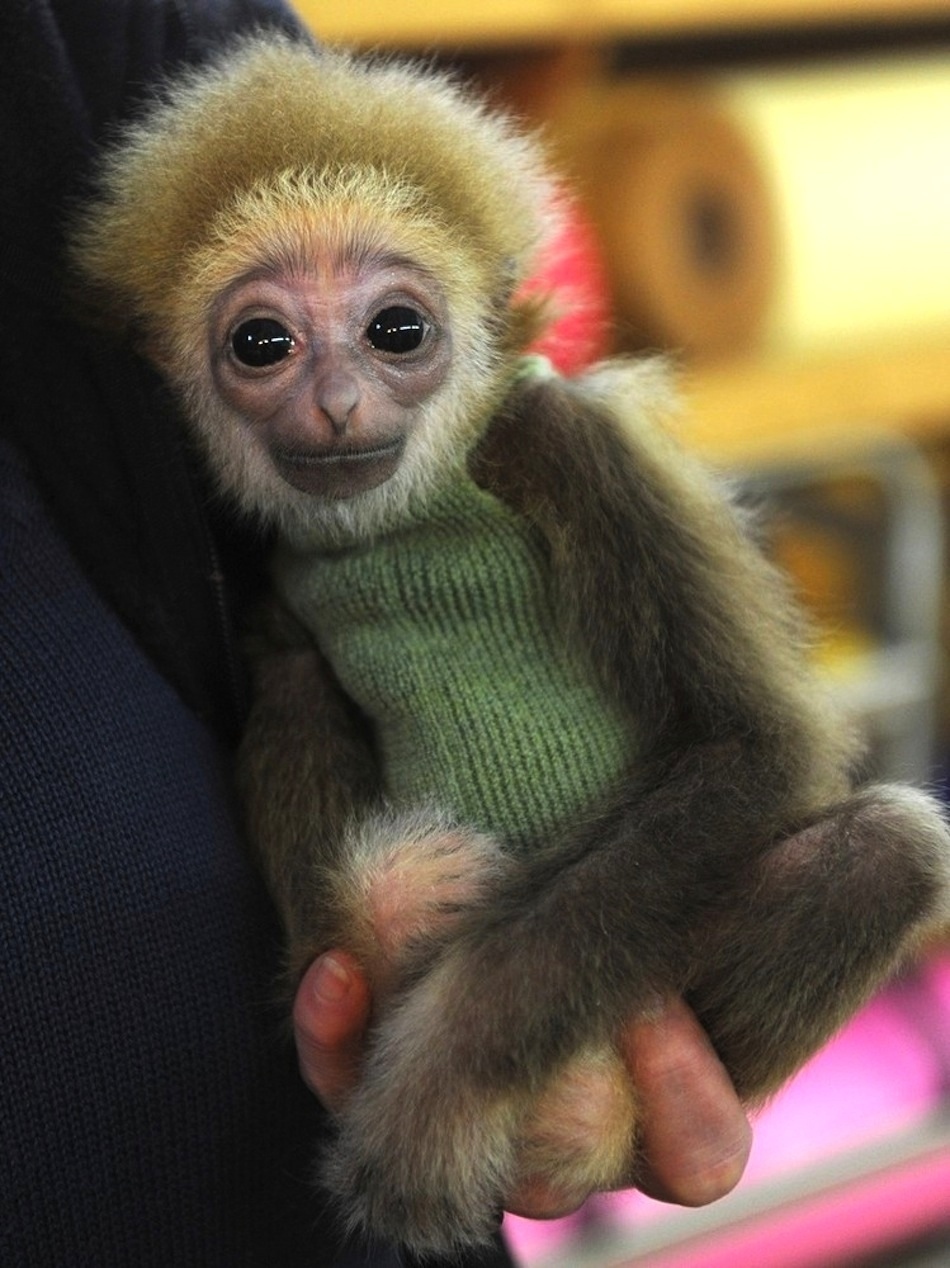 Baby Pig in a Sweater with Socks (via mylifeasmar)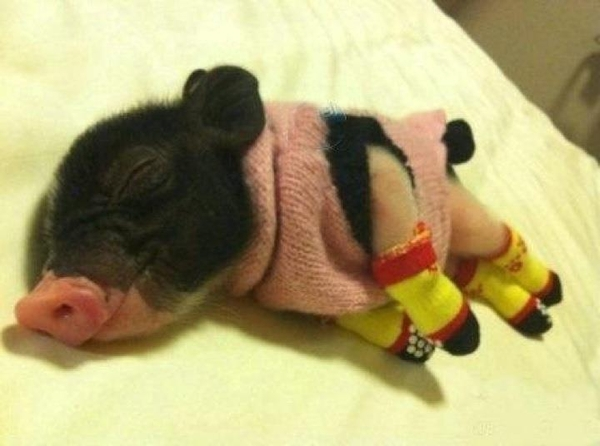 Parrot, Buttons of All Sizes (via george goes green)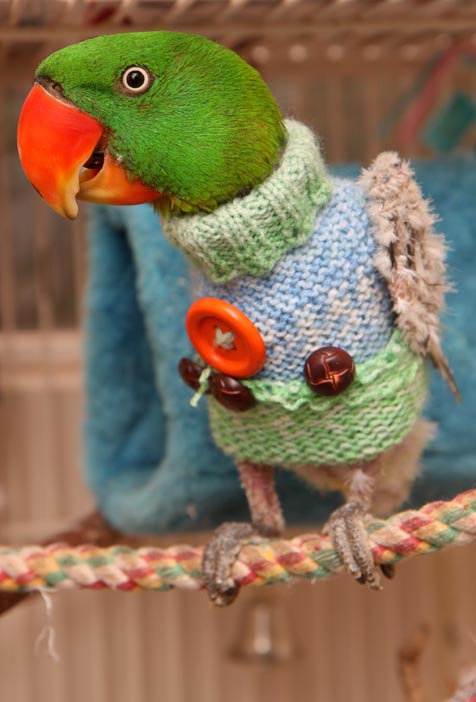 Bunny Cowl (via flickr)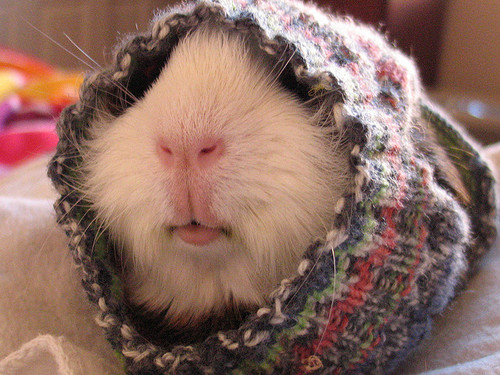 One man's sleeve is another bird's vest (via flickr)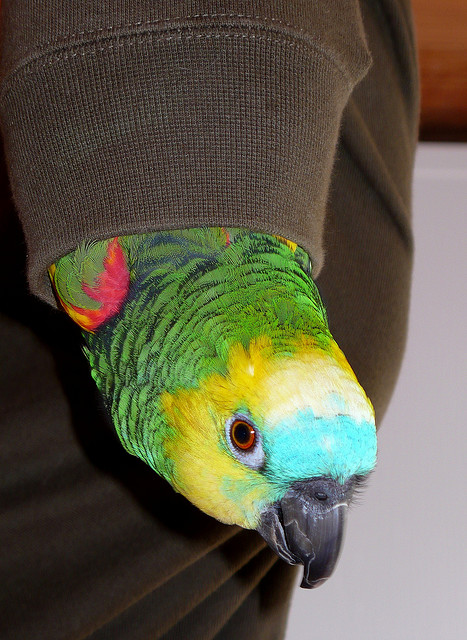 Santa Gator (via buzzfeed)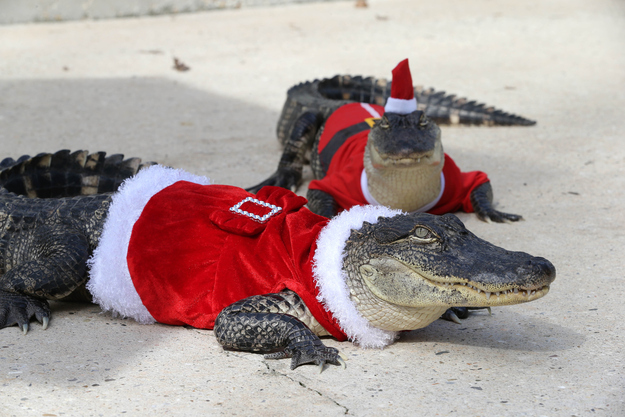 Irresistably Cute Cat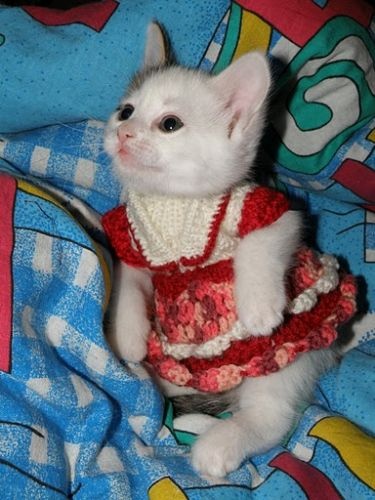 Husky Sweater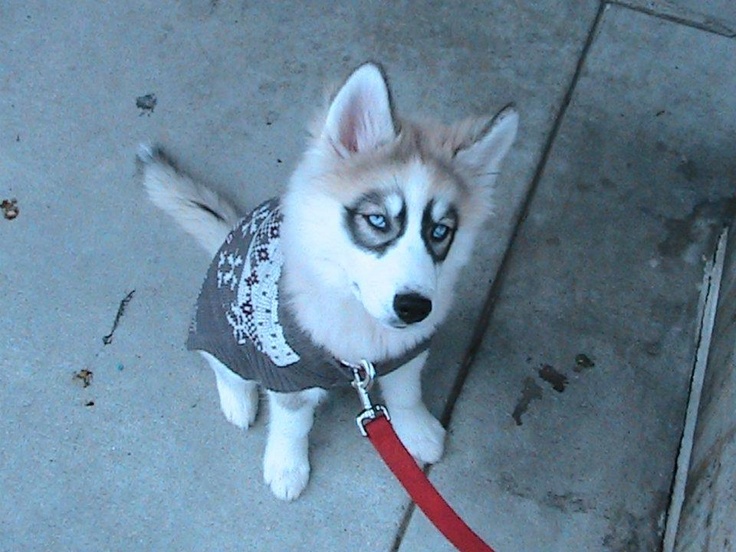 For more animal in sweater goodness click here!