3D street art is taking street art to the next level. Using 2 Dimensional drawings to form 3 Dimensional optical illusions (depending on the viewing angle) creates stunning imagery. It's hard to believe that these artistic creations were drawn right there on the streets of the world.
These photos are selected from the most distinguished artists currently producing 3 Dimensional Street Art. Enjoy these breath-taking photos of 3D Street Art!
Hot river (via Edgar Mueller)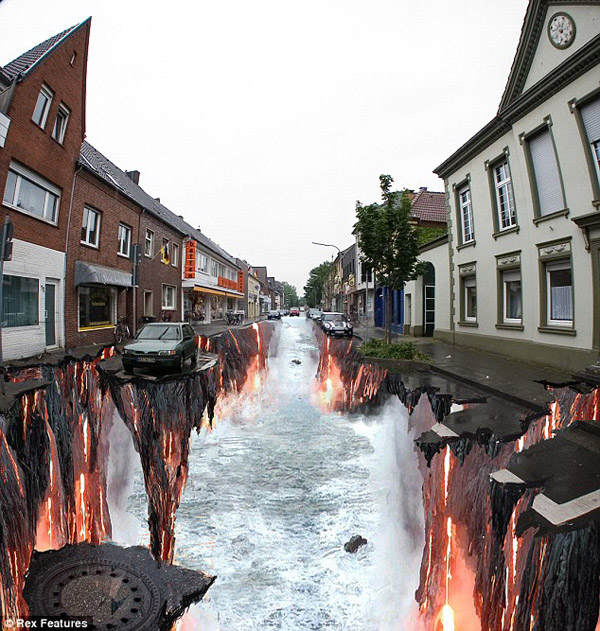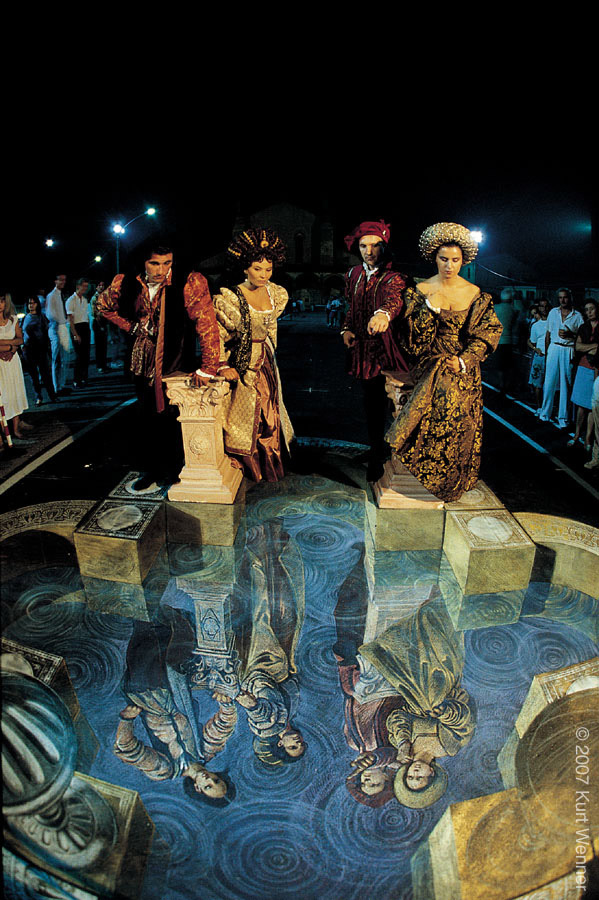 Raft (via Edgar Mueller)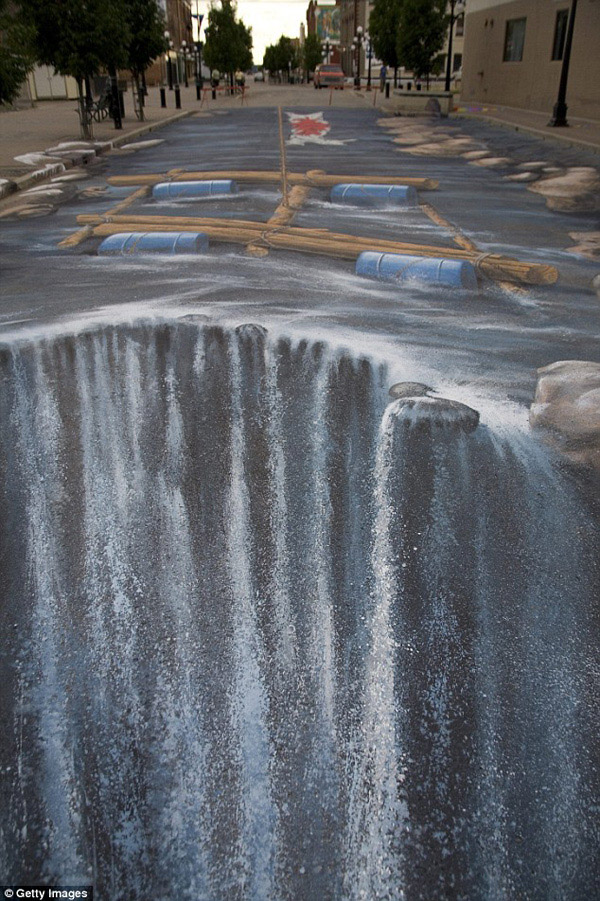 Muses (via Kurt Wenner)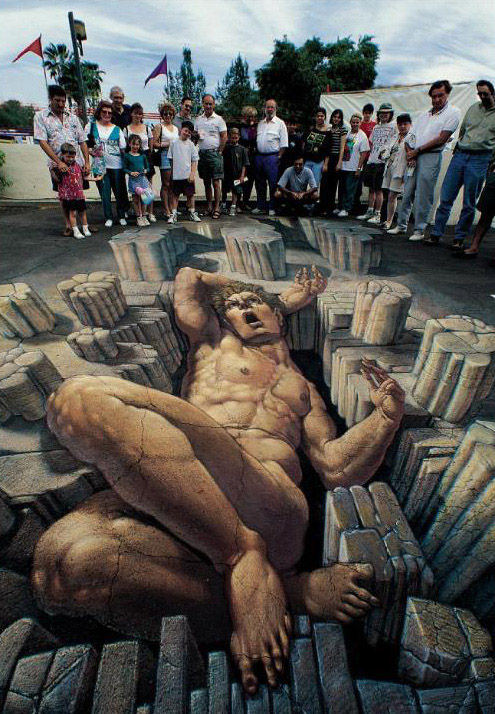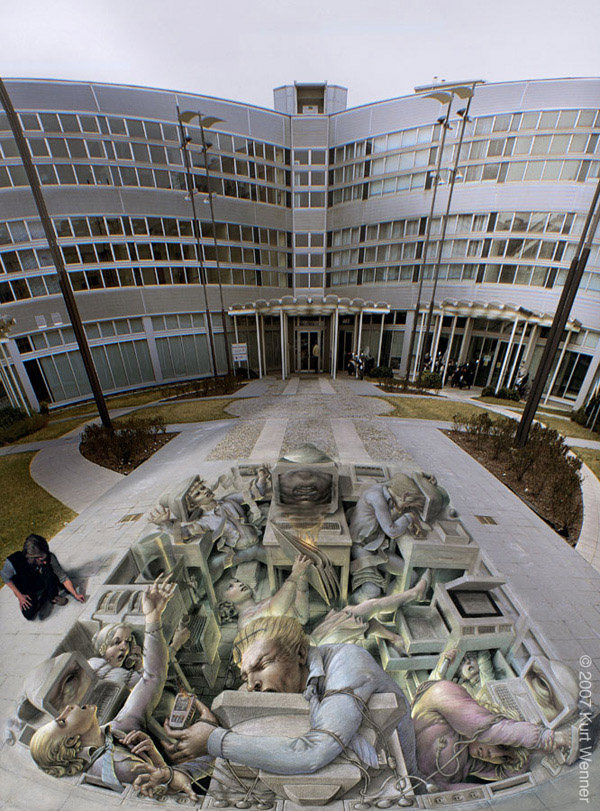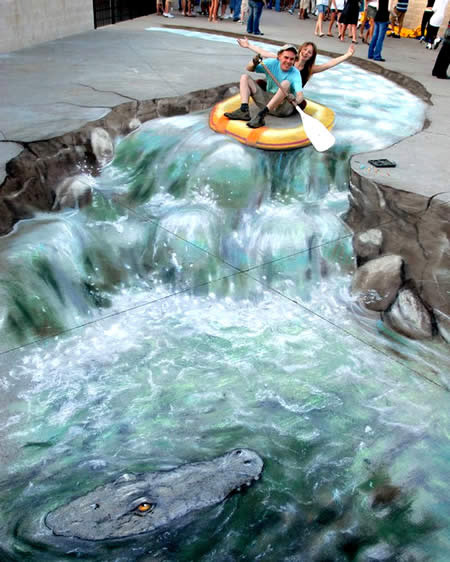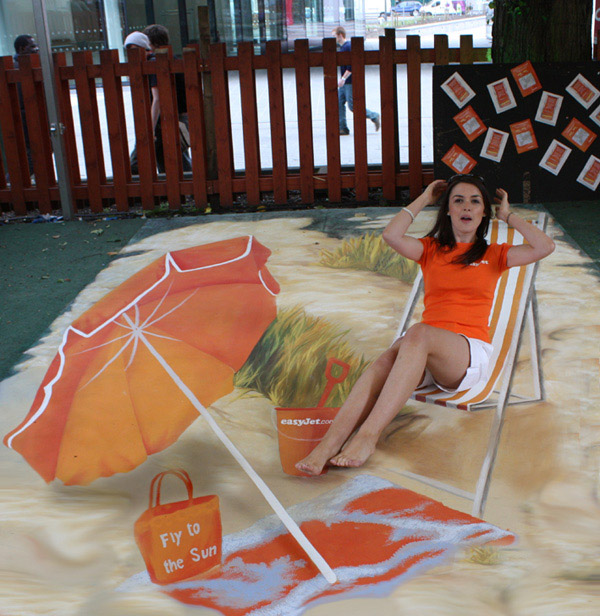 Hot bath (via Manfred Stader)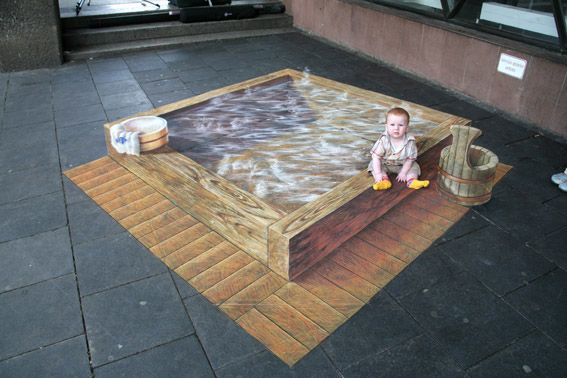 3D Shark. (via Manfred Stader)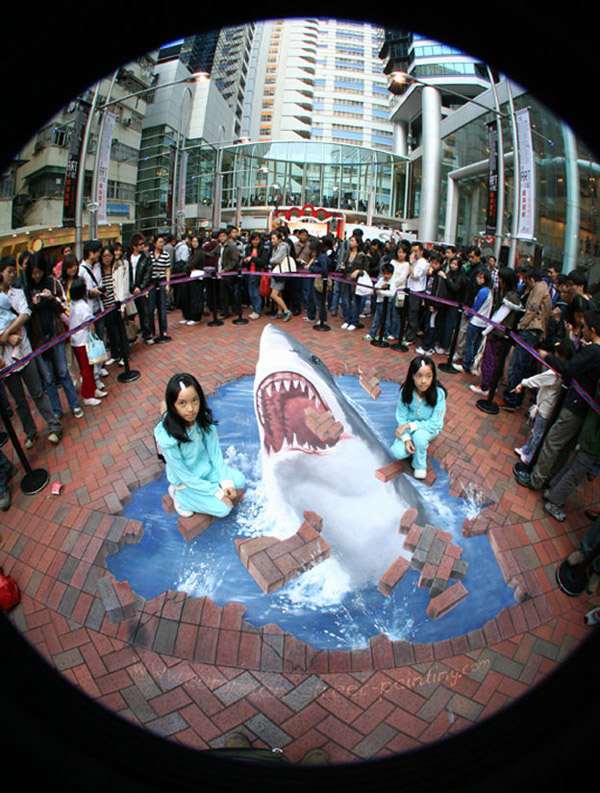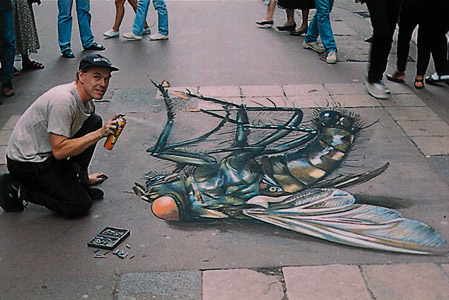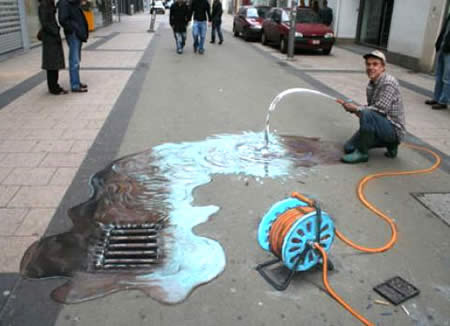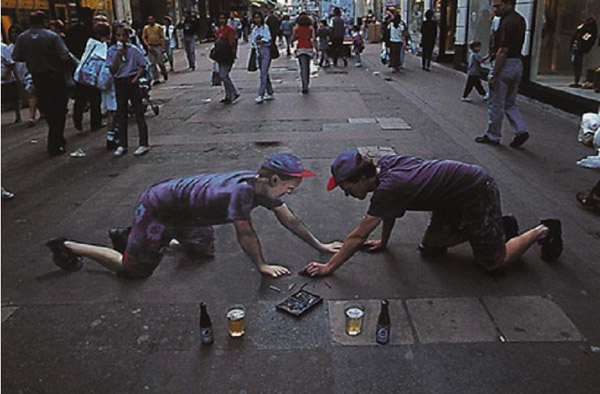 Hang on! (via Julian Beever)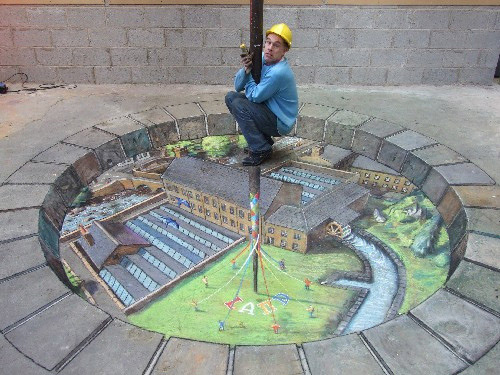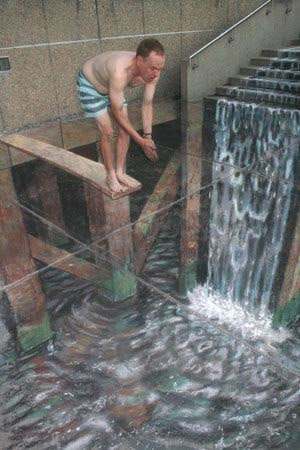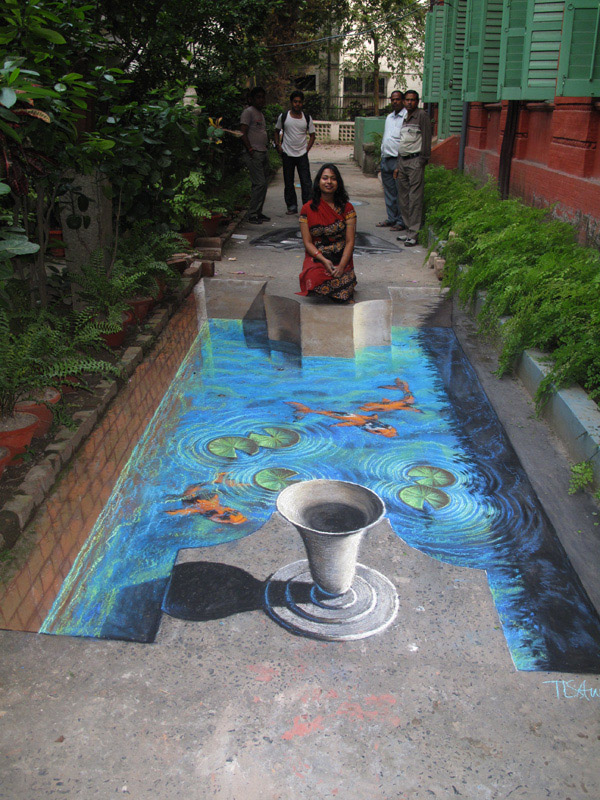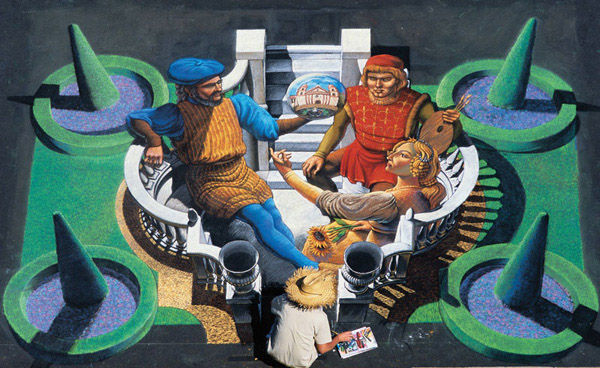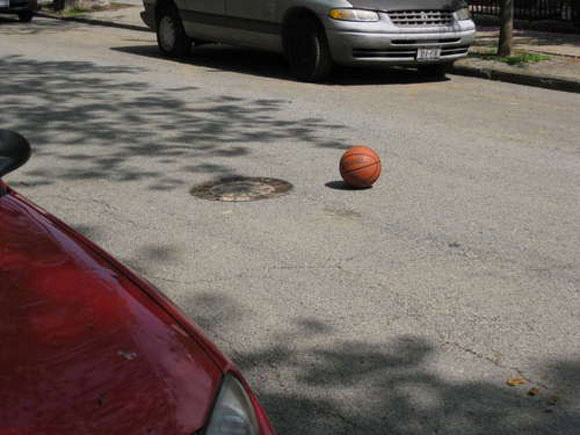 Phoenix (via Edgar Muller)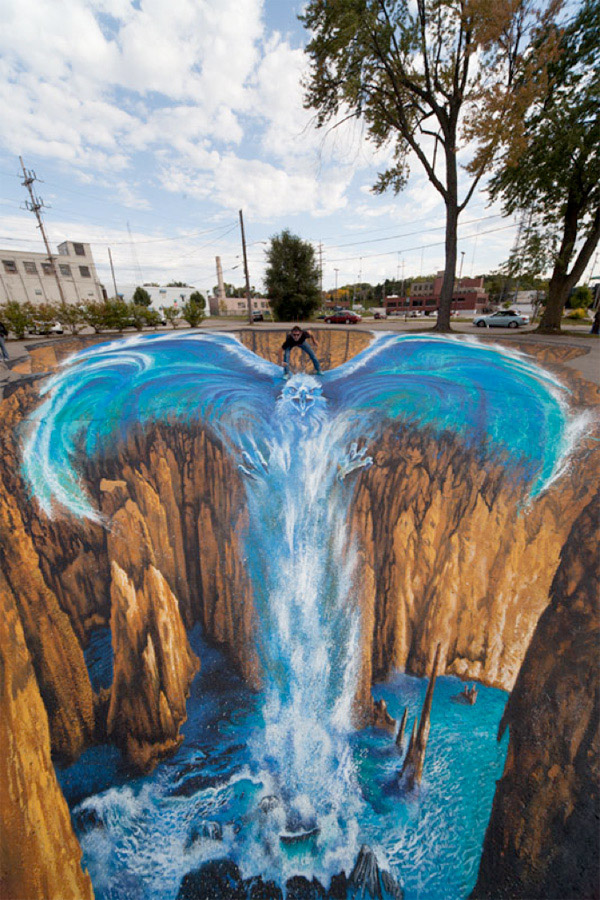 Lego Terracotta Army (via Planet Street Painting)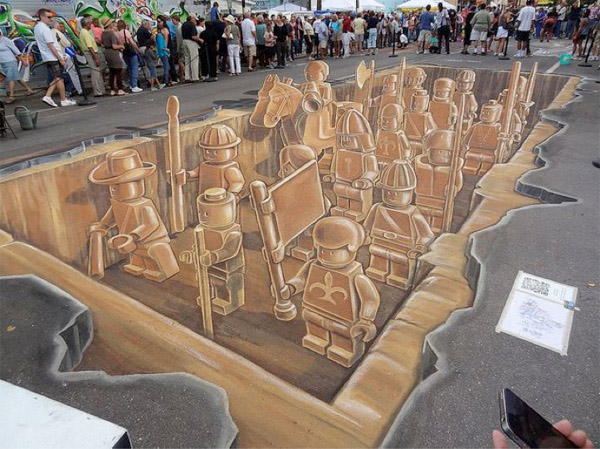 Central Shopping Centre (via Qi Xinghua)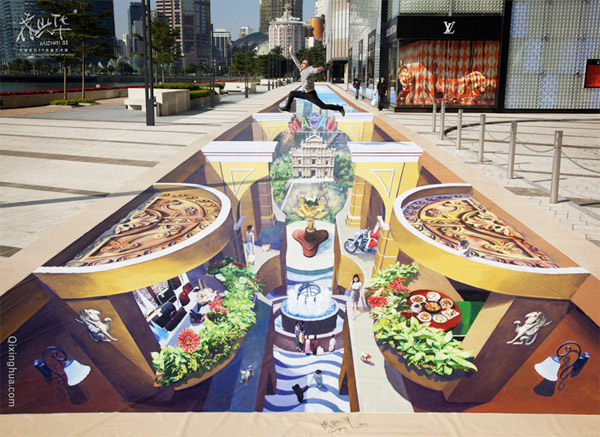 Batman Rising 3D Street Art (via Julian Beever)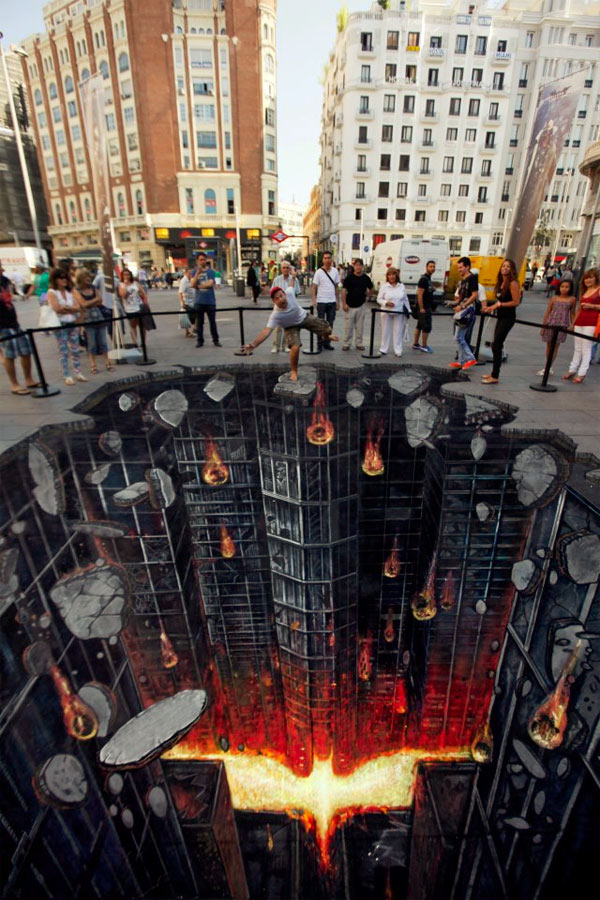 This is River is a Street!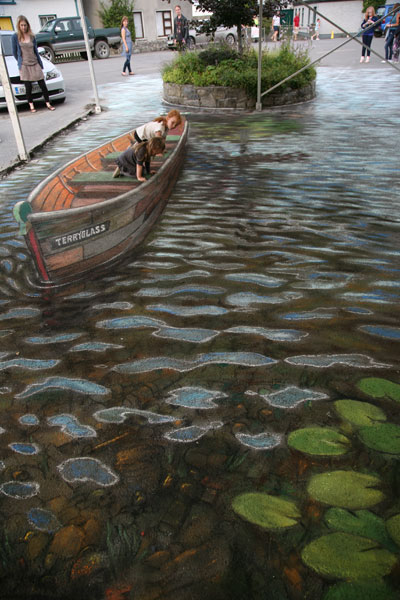 Sidewalk Boat Art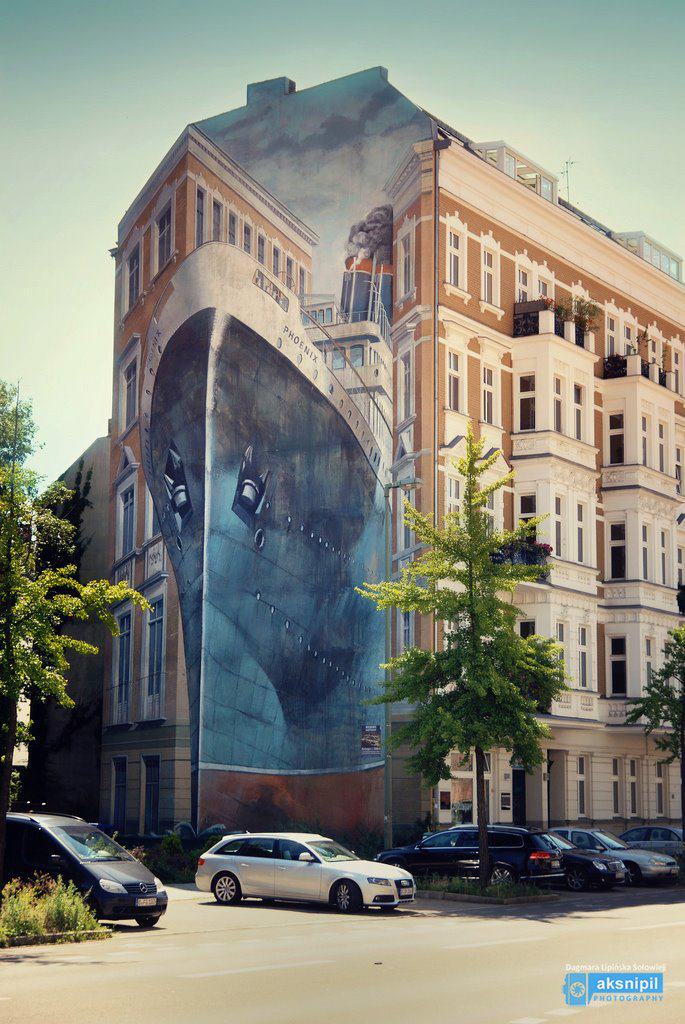 Bears (via Arndt Nikolai)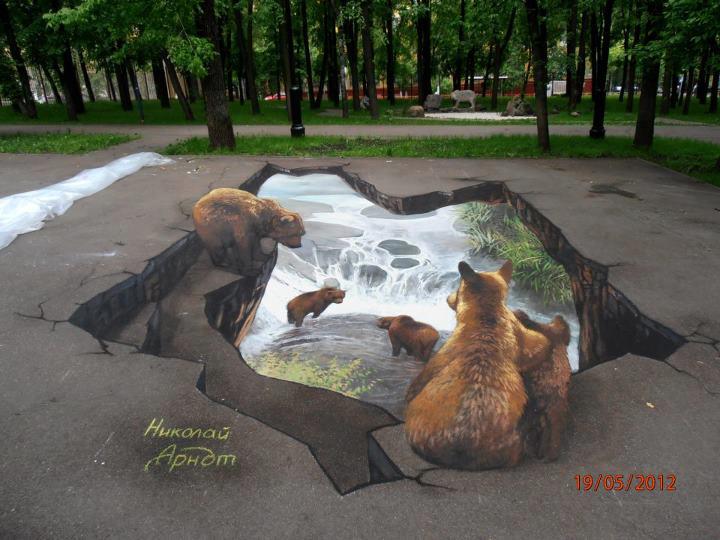 3D Painted Living Room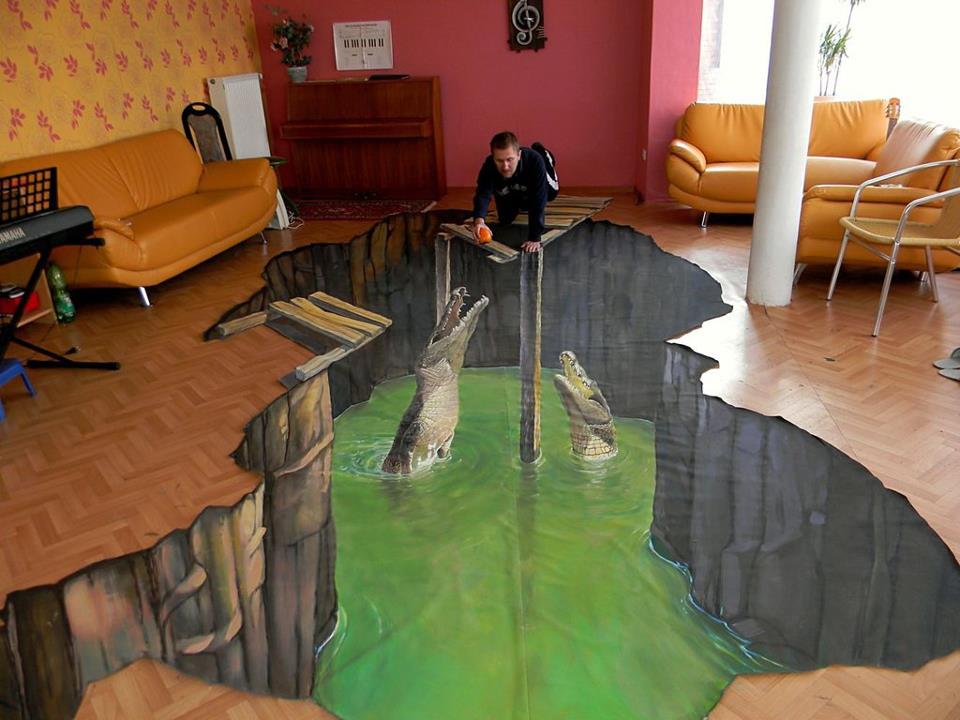 Watch your step!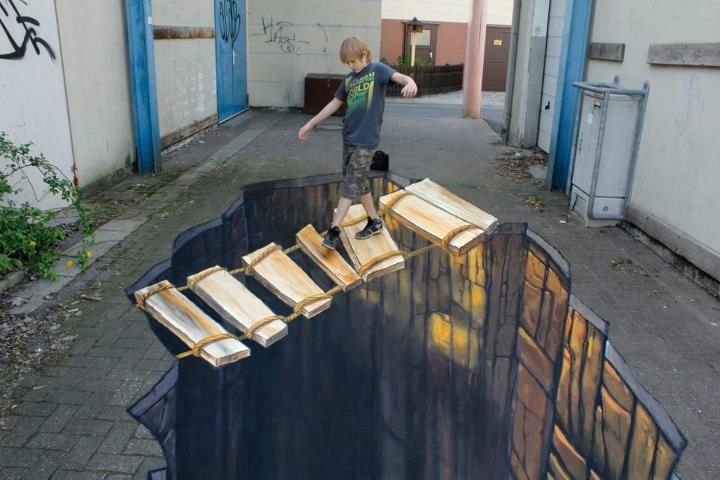 Ride of a God (via Tracy Lee Stum)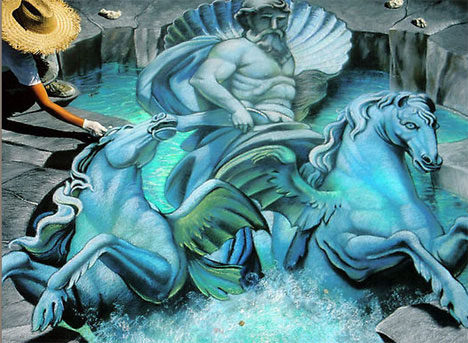 Staring at Self (via Eduardo Relero)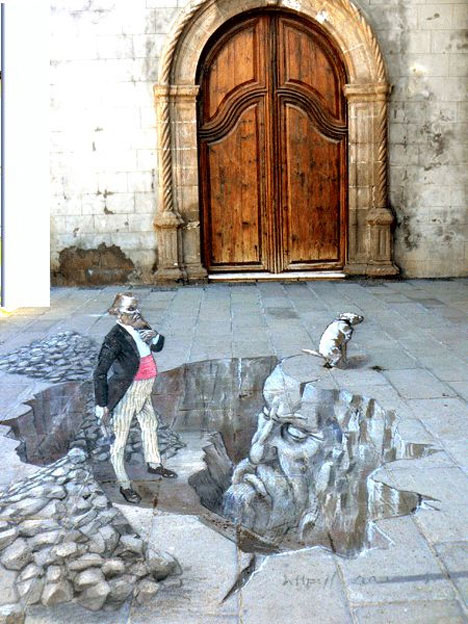 Feeding the Baby (via Eduardo Relero)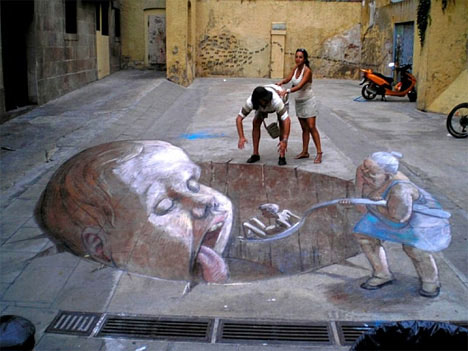 Store Front (via Eric Grohe)

Belgium, underground in Brussel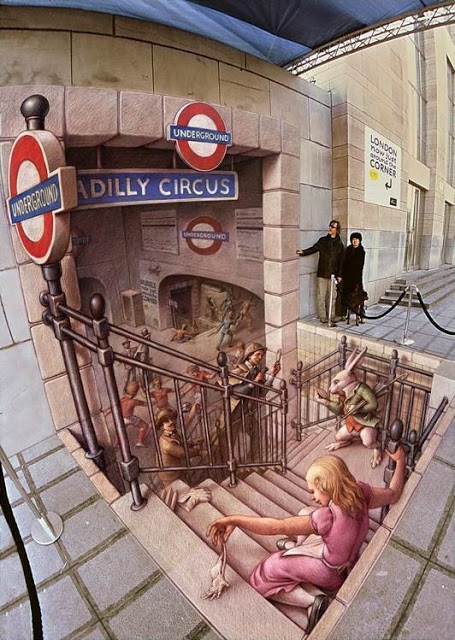 The flying carpet, Bettona, Italy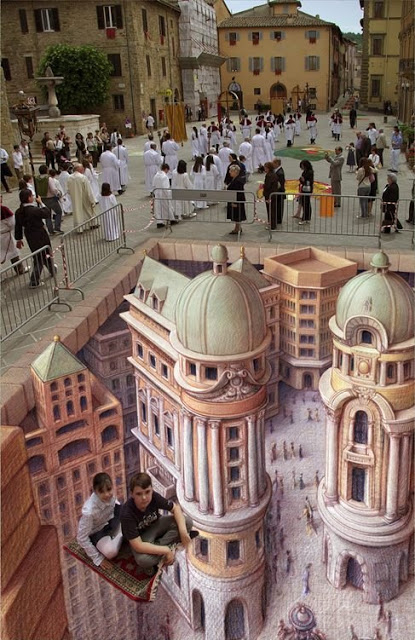 Best of 3D Street Art Illusion – Episode 1