The NBA doesn't test for cannabis in the offseason for a good reason, approximately 90% of the NBA's players smoke cannabis on a regular basis.
Joe Dumars described the NBA stoners' love for cannabis best in a 1997 NY Times interview:
If they tested for pot, there would be no league.
Steve Nash, LA Lakers
While Steve Nash and his Canadian heritage made for the obvious choice, there's also some truth to the "Nash smokes weed cause he's Canadian" myth. A Weedmaps source was at a club celebrating Jason Richardson's birthday when Nash (playing in Phoenix with J-Rich and Amare at the time) suddenly turned to him. The club smelled like bud, so Nash asked him if he had a bowl. In astonishment, the source asked if he smoked.
Nash's response: "I'm from Vancouver, bro."
If that's not enough, he rocks Bob Marley shirts after games and once made this stoner video with Hall of Fame Stoner Baron Davis. And there isn't a nicer dude in the league.
Joakim Noah, Chicago Bulls
This is Joakim Noah's refrigerator: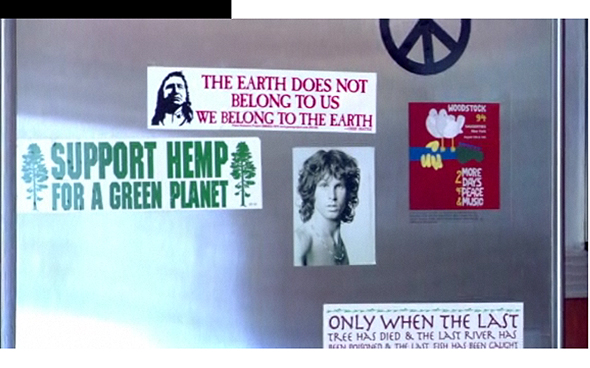 Klay Thompson, Golden State Warriors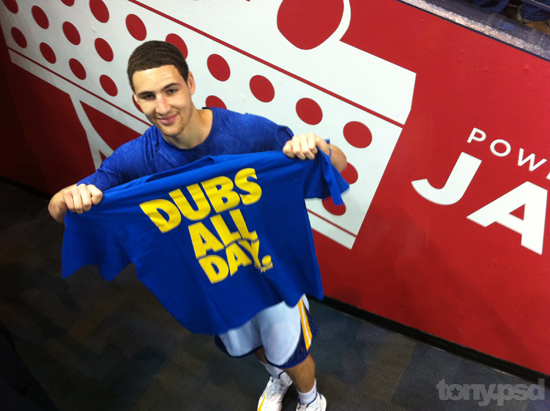 Klay made it rain in Pullman throughout his college career, setting the single-season scoring record. When he wasn't lighting it up from way downtown, he used his calm, smooth stroke to roll the smoothest joints in Washington.
True to subsequent from, Klay was caught with a dub bag of less than 2 grams and continues to bring a Kush attitude to the court next to Steph Curry in Nor Cal.
JR Smith, New York Knicks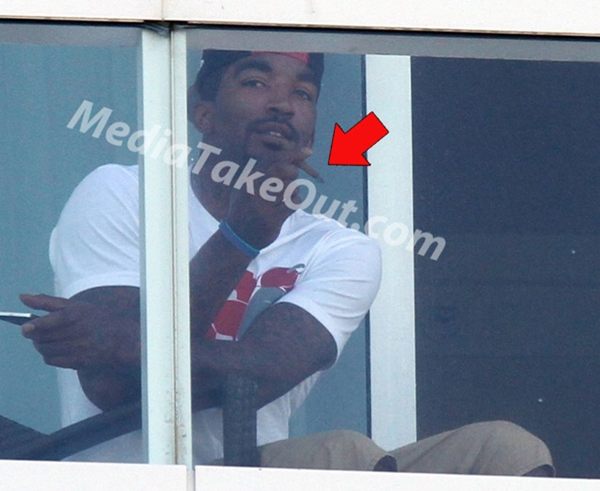 When he's not throwing up ill-advised shots as the clock winds down, JR Smith lays the pipe. Smith is the only NBA stoner that started this year suspended the first five games for violating the league's substance abuse program–which is pretty hard to do when all sources report it's only for weed.
Ty Lawson, Denver Nuggets
Ty Lawson plays for one of only two states that allow recreational marijuana and owns a Hookah that he touted on Instagram as a "New addition to the family."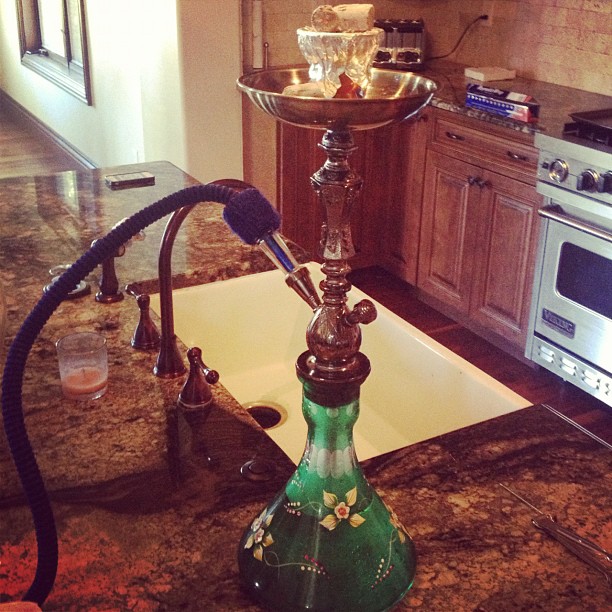 Ty later clarified: "for y'all dummies it's hookah not weed." We used to tell our mom that too.
Zach Randolph, Memphis Grizzlies (ex-Blazer)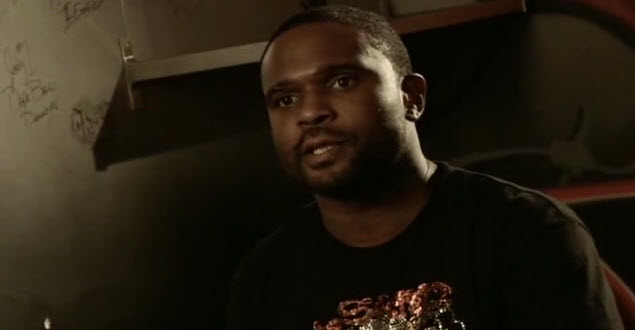 In 2010, Randolph was busted for selling pounds of weed across Indianapolis. Then, just two years later in 2012, Z-Bo had his entourage throw a weed dealer (who Randolph had invited over) out of his party because he was charging too much for weed.
Honorable Mentions:

LeBron James, Miami Heat
Initially, LeBron was honest about his flirtation with bud, admitting he "experimented" in high school. During the 2012 playoff run, LeBron was caught on camera hitting a vaporizer. He later claimed that it was an "E-Cigarette".
Michael Beasley, Miami Heat
Beasley was caught getting high with Mario Chalmers his first week in the NBA and hasn't stopped since.  The record-setter for busts while in the league and managing to stay in the league, but not the best poster boy for medical marijuana. He probably smokes more than other nba stoners but he sucks.
Marcus Camby, Retired
Camby was a defensive expert for years in the NBA, thanks to his healthy Kush diet
Cliff Robinson, Retired
A USC stoner graduate who liked smoking weed so much that he was suspended from the NBA playoffs for getting too damn high.
In 2002, Stoudamire "hesitantly" admitted they had been getting high in a car. They stated that "we smoked it all up." The cops reply: "unfortunately they obviously hadn't."
Charles Oakley, Retired
Constantly jokes about the NBA's stoners and also owns a bunch of car washes.
> The NBA's All Star Stoner Team or The Most Athletic Weed Smokers in the World | Marijuana