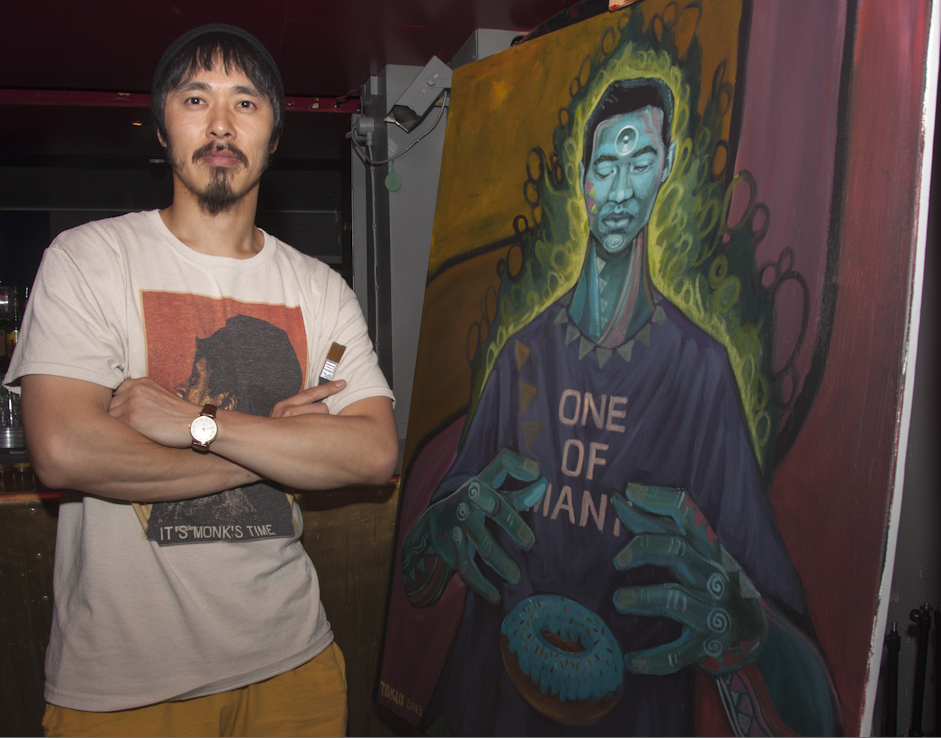 An artist who paints with a combination of metaphysical, spiritual, and music themes, Tokio Aoyama hails from a tiny town in the north of Japan.

Tokio has painted murals and has done commission work for clients all over the world. He has designed art for record labels Epistrophik Peach Sound, Mello Music, Moamoo, and Jazzy Sport.

Tokio has done many private commissions for domestic and international clients. He has also done many live paintings at Music events such as Appi Jazzy Sport, Japan.
Tokio Aoyama's trippy art has a hip hop feel with psychedelic undertones. Enjoy this collection of his fine work.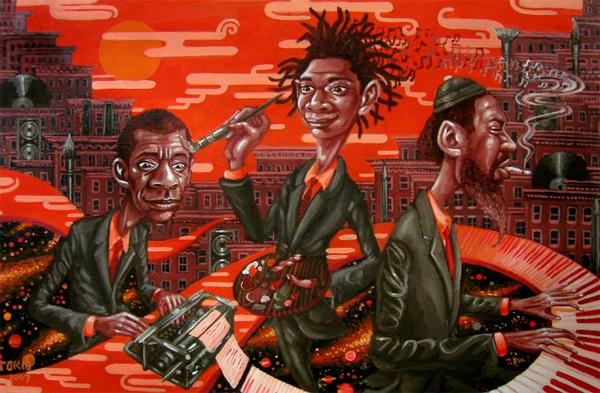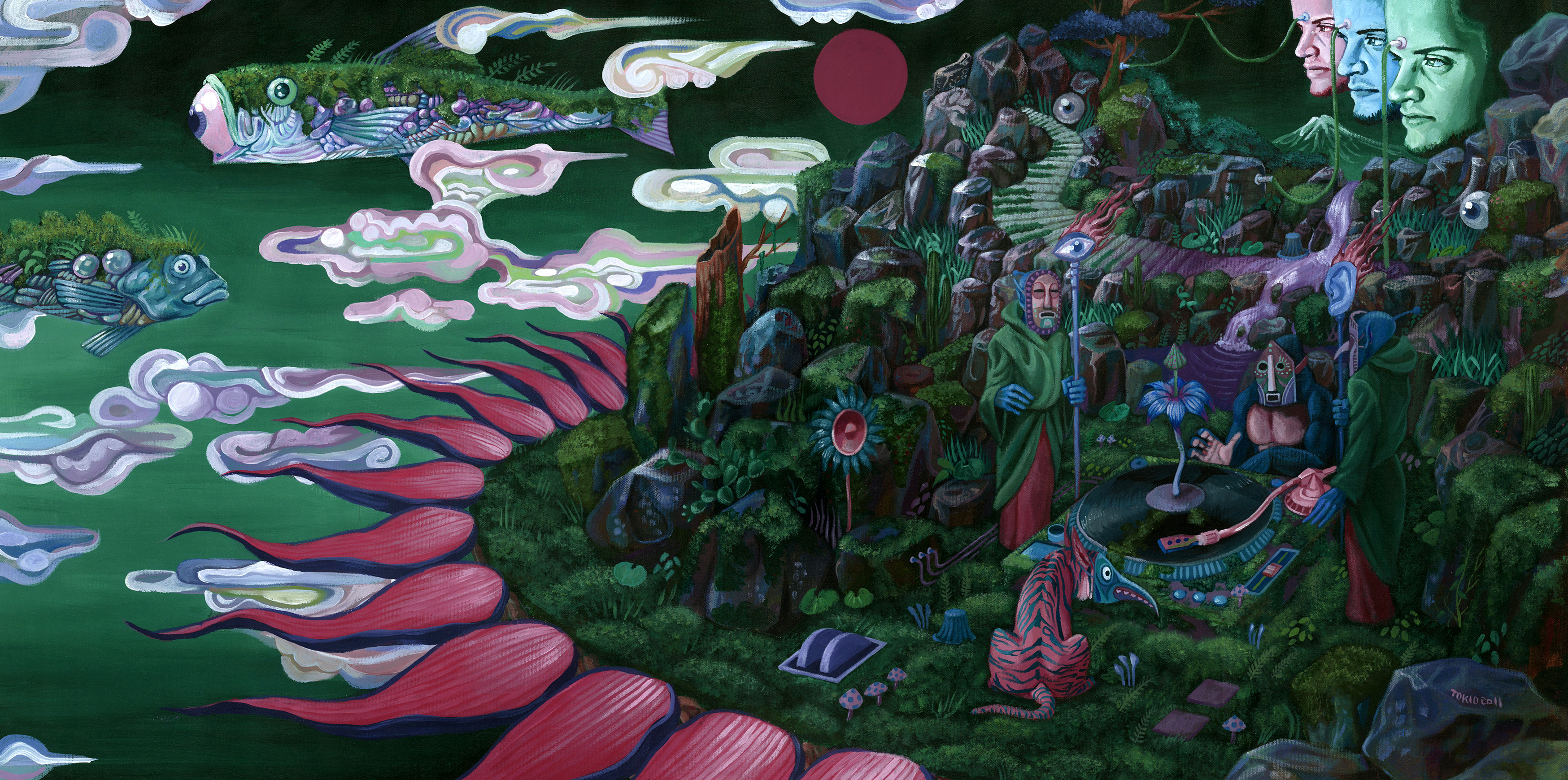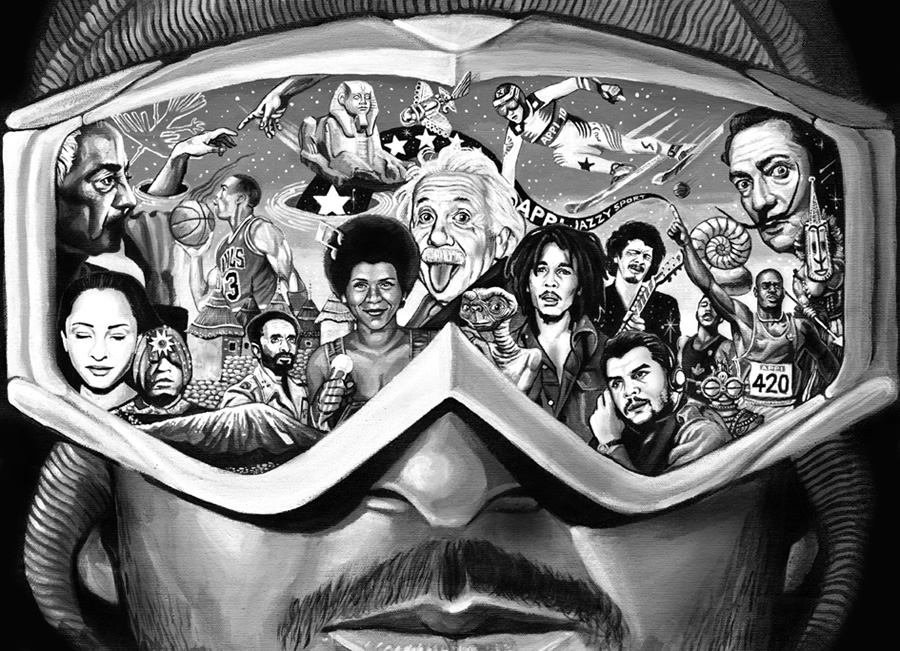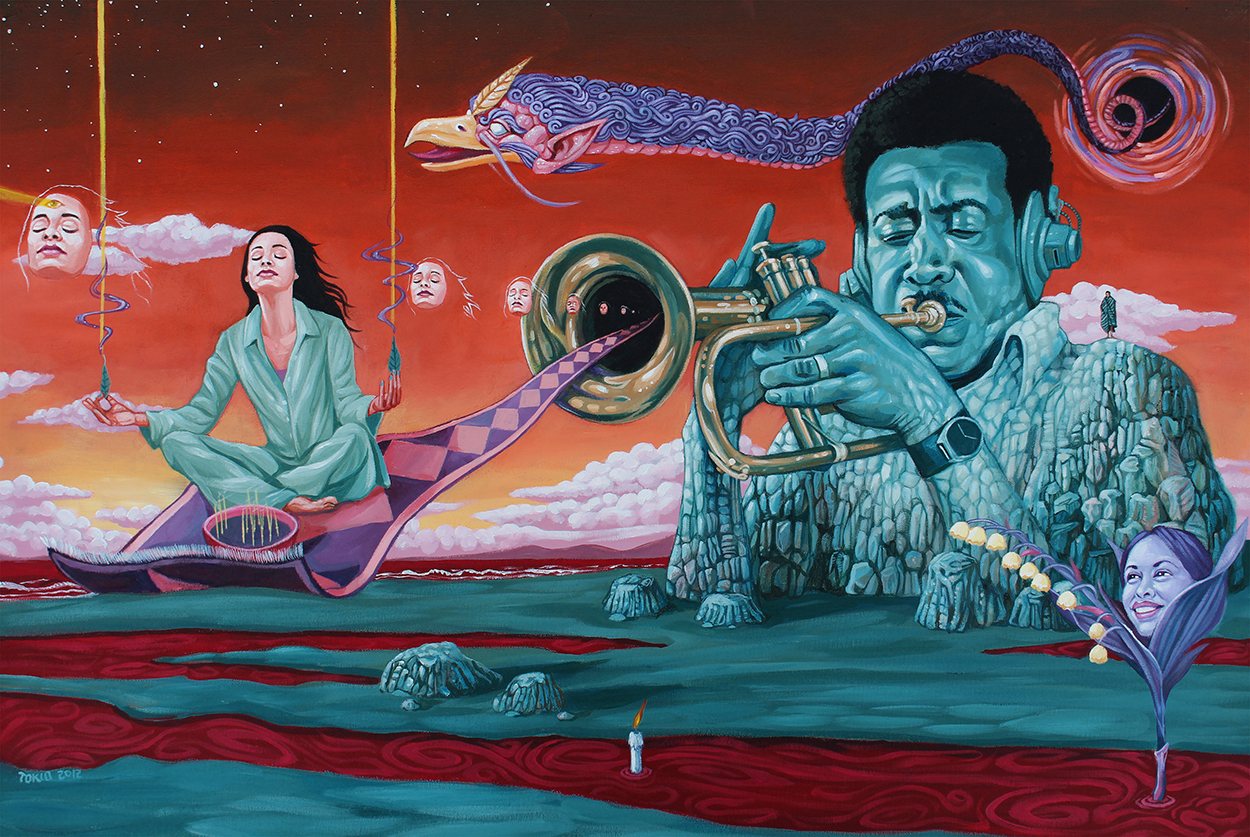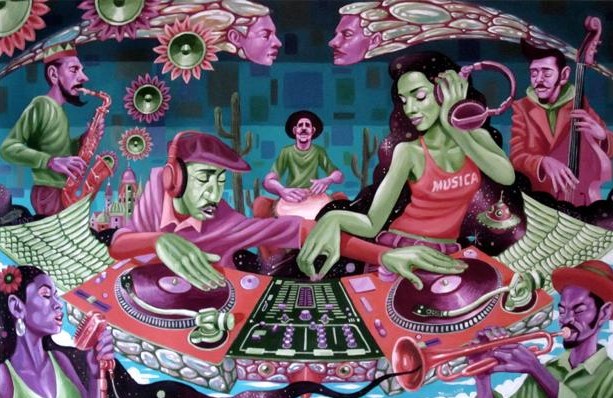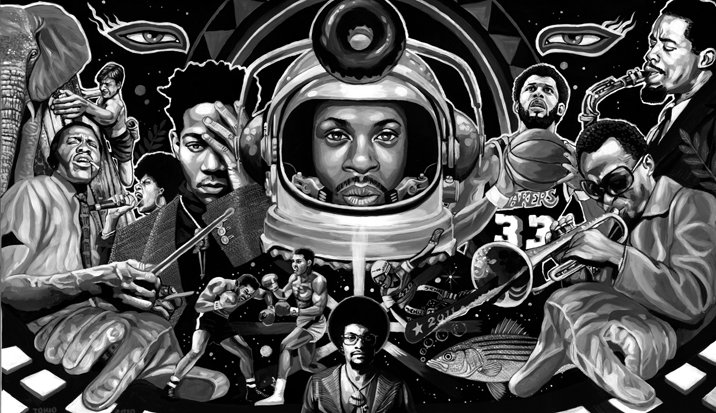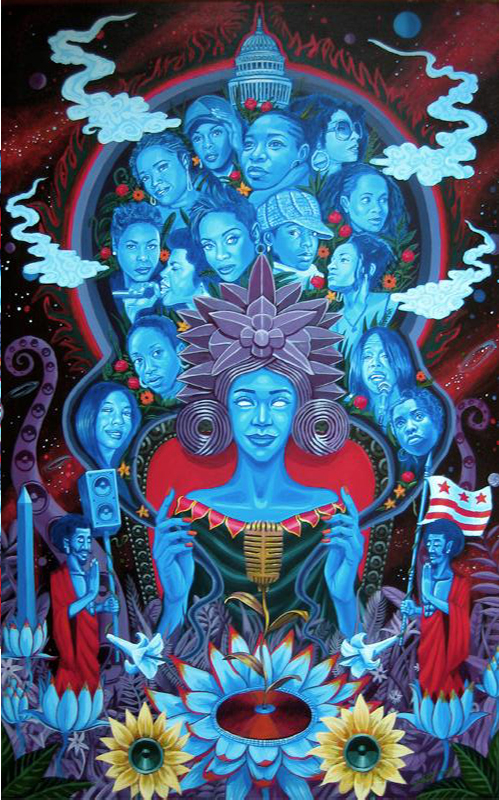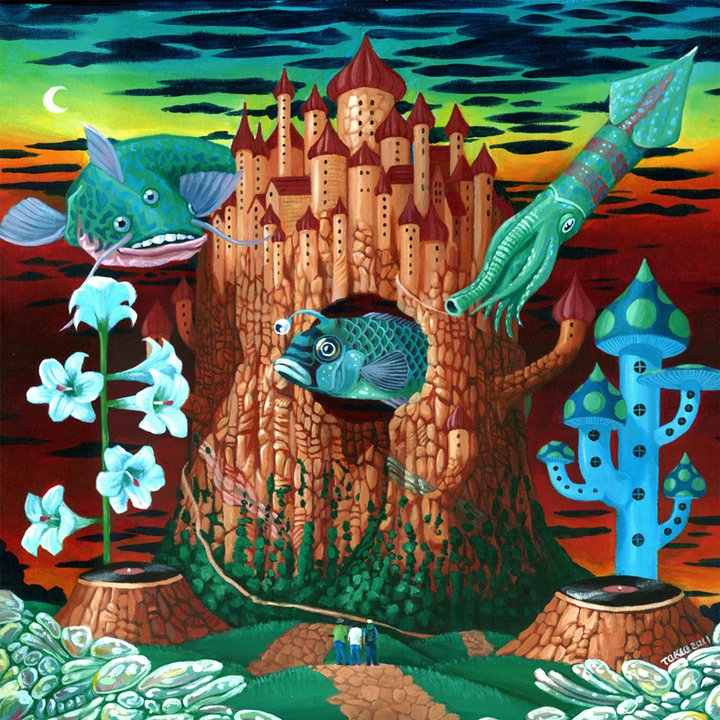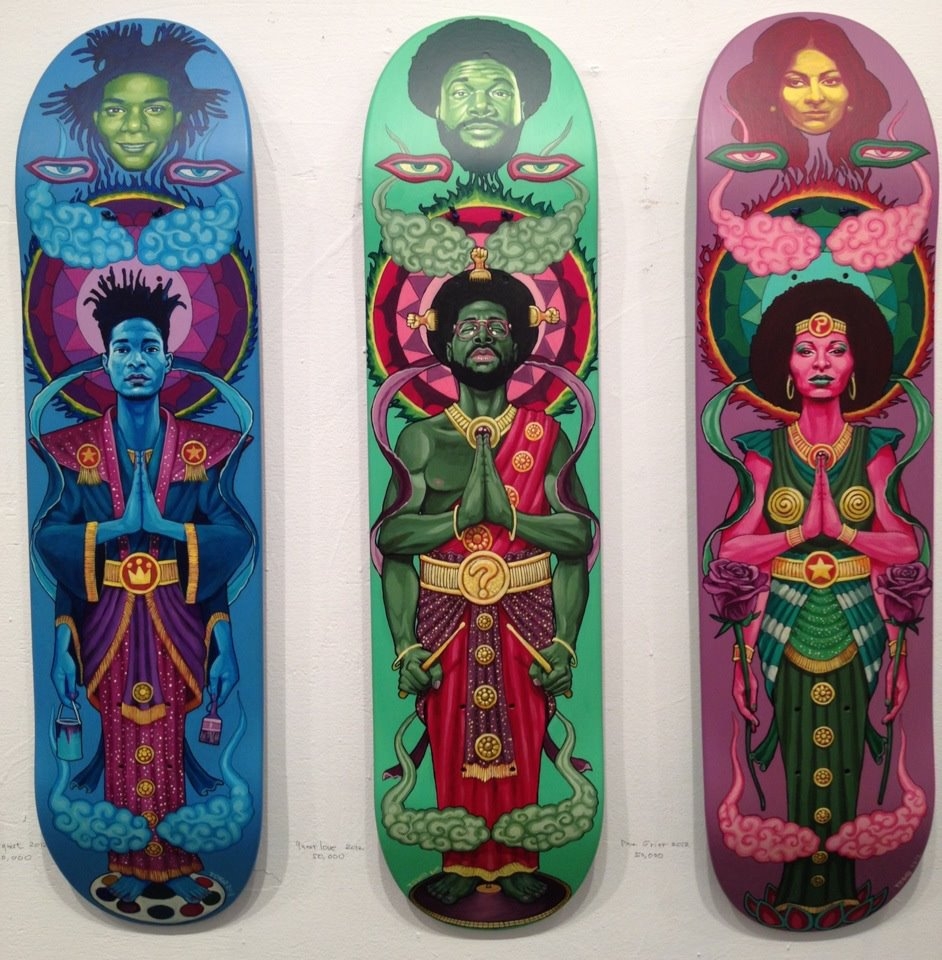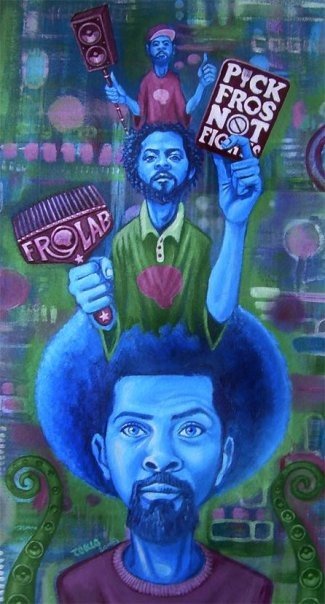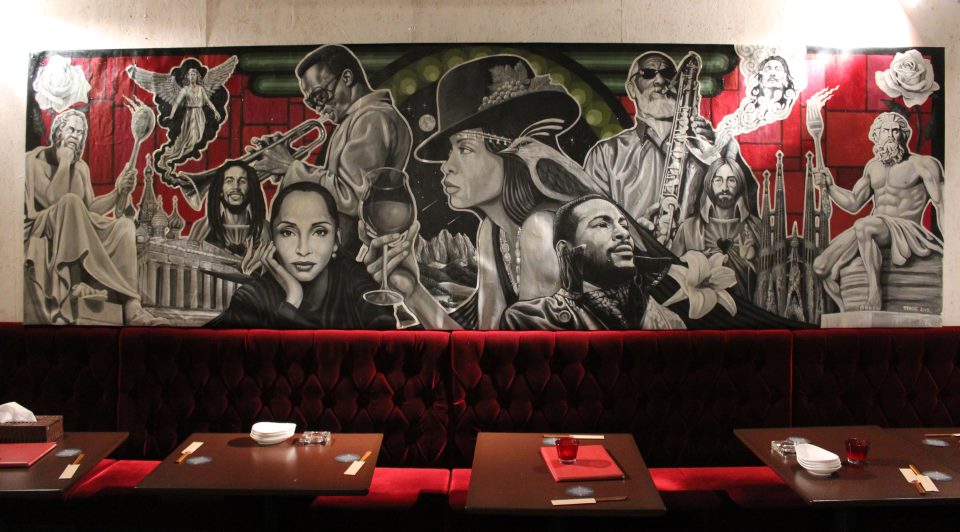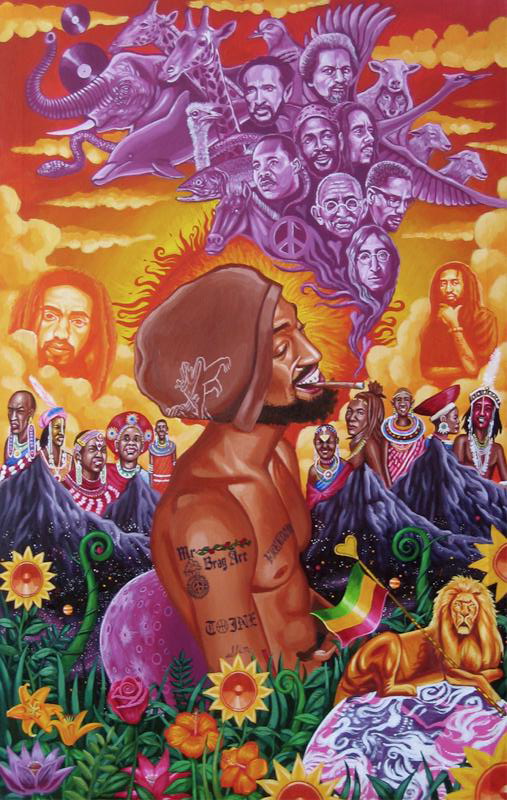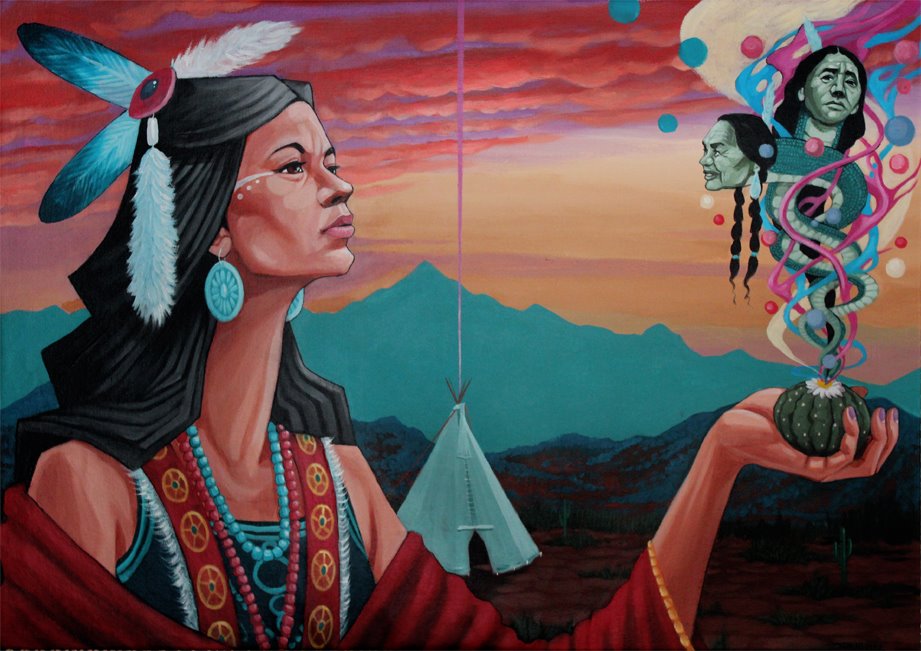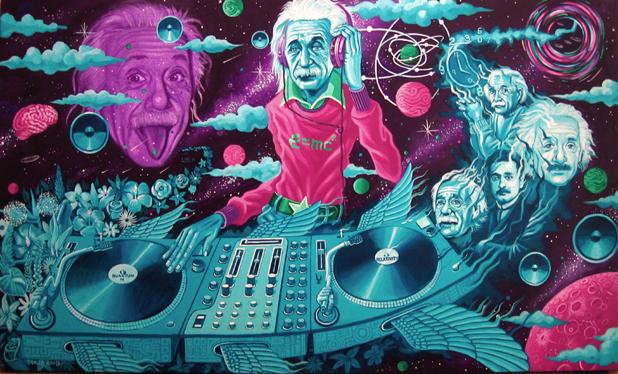 Official Website | Tokio Aoyama