Under doctors' orders, 3-year-old Landon Riddle began treatment for his leukemia: aggressive chemotherapy and radiation. But while still living in Utah, Sierra Riddle watched her little boy become violently ill from the chemotherapy.
Landon suffered nerve-damage in his legs, nausea that led to vomiting dozens of times a day, intense pain and at one point went 25 days without eating following the chemo treatment, according to CNN.
"Around the clock, he was usually on liquid morphine, Ativan, Promethexane," Sierra told CNN.
"And it just really didn't seem to be helping."
Feeling like her family "didn't have anything left to lose" she looked into medical marijuana treatment. She moved her family to Colorado Springs, Colo. to benefit from the state's marijuana laws and started to give Landon liquid forms of both Cannabidiol, or CBD, and Tetrahydrocannabinol, also known as THC.
"Within four weeks we could see the improvement," Sierra told KRDO, a local news affiliate
Sierra swapped chemotherapy for cannabis therapy and has seen her son return to his old energetic self as his cancer has gone into remission.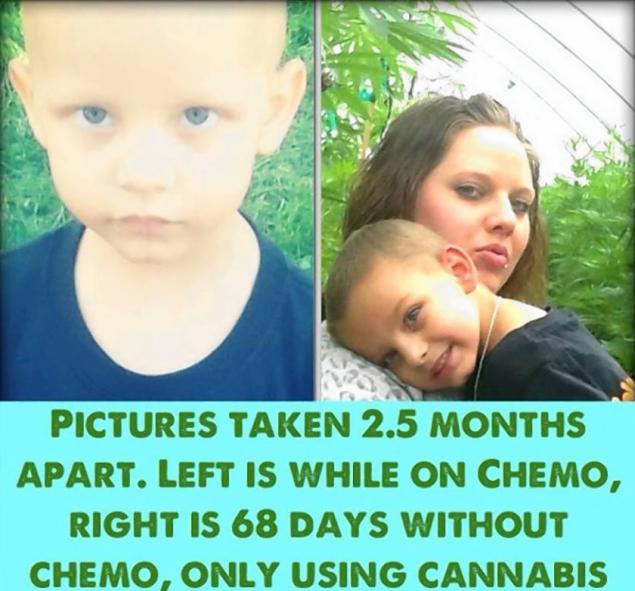 Doctor Threatens Mother for Choosing Cannabis Over Chemo
Sierra Riddle's decision to use medical marijuana as treatment for her son's cancer has raised some eyebrows in the traditional medical community — so much so, that one Colorado doctor reported Sierra to Human Services for refusing chemotherapy for Landon.