The Voyagers is a beautiful short film by video artist and filmmaker Penny Lane, made of remixed public domain footage — a living testament to the creative capacity of remix culture — using the story of the legendary interstellar journey and the Golden Record to tell a bigger, beautiful story about love and the gift of chance.

Lane takes the Golden Record, "a Valentine dedicated to the tiny chance that in some distant time and place we might make contact," and translates it into a Valentine to her own "fellow traveler," all the while paying profound homage to Sagan's spirit and legacy.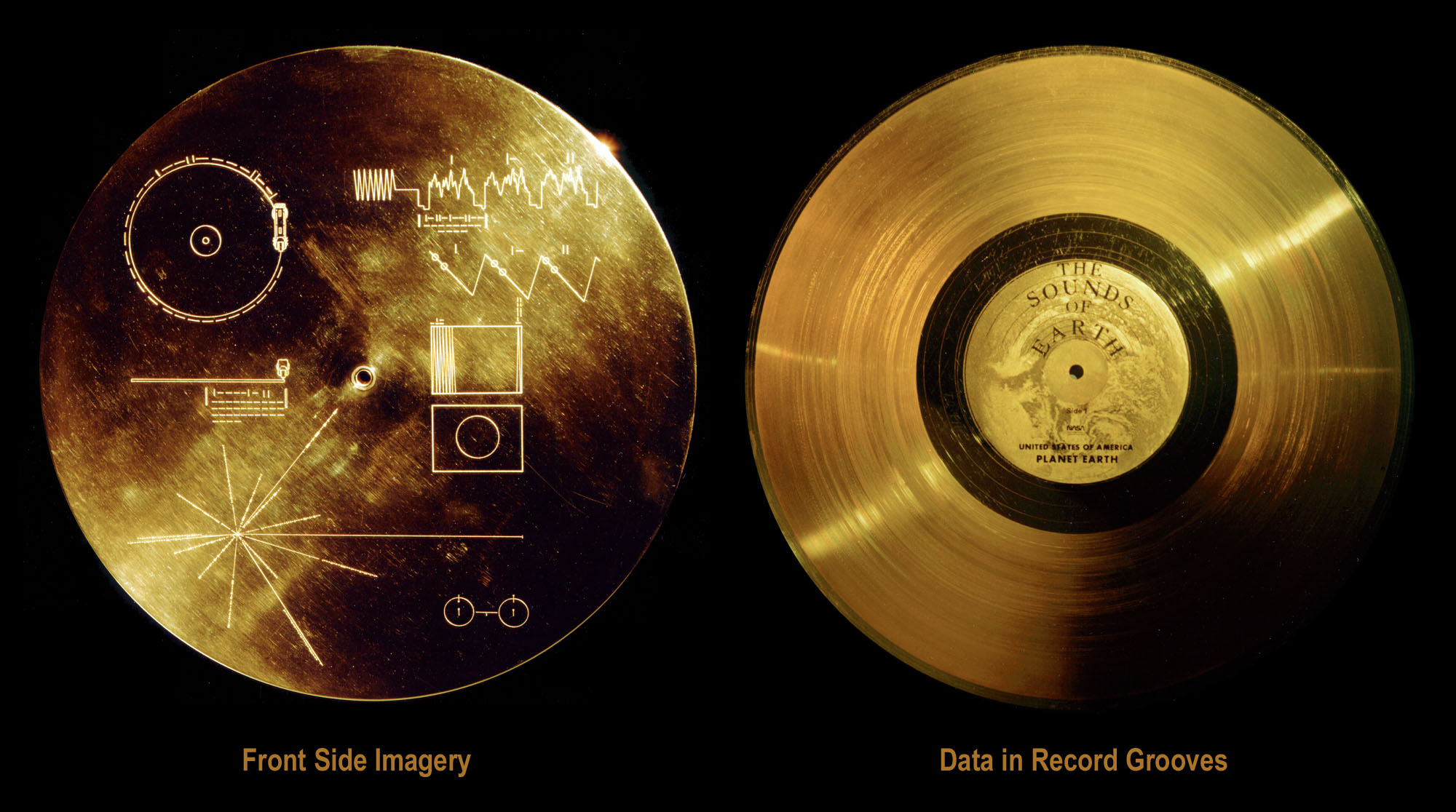 In 1977, NASA launched two unmanned missions into space, Voyager 1 and Voyager 2. Though originally intended to study Saturn and Jupiter over the course of two years, the probes have long outlasted and outtraveled their purpose and destination, having recently exited our Solar System entirely. Attached to each Voyager is a gold-plated record, known as The Golden Record — an epic compilation of images and sounds from Earth encrypted into binary code, the ultimate mixtape of humanity. Engineers predict it will last a billion years.
Perhaps unsurprisingly, the Golden Record was conceived by the great Carl Sagan and was inspired by his childhood visit to the 1939 New York World's Fair, where he witnessed the famous burial of the Westinghouse time capsule. And while its story is fairly well-known, few realize it's actually a most magical love story — the story of Carl Sagan and Annie Druyan, the creative director on the Golden Record project, with whom Sagan spent the rest of his life.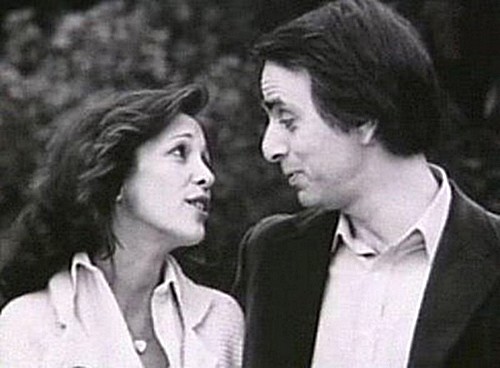 It's hard to imagine the Golden Record being made now. I wish Carl Sagan were here to say, 'You know what? A thousand billion years is a really long time. Nobody can know what will happen. Why not try? Why not reach for something amazing?' There is no way to forestall what can't be fathomed, no way to guess what hurts we're trying to protect ourselves from. We have to know in order to love, we have to risk everything, we have to open ourselves up to contact — even with the possibility of disaster. – Penny Lane
> A Short Film About How Carl Sagan Fell in Love | Brain Pickings