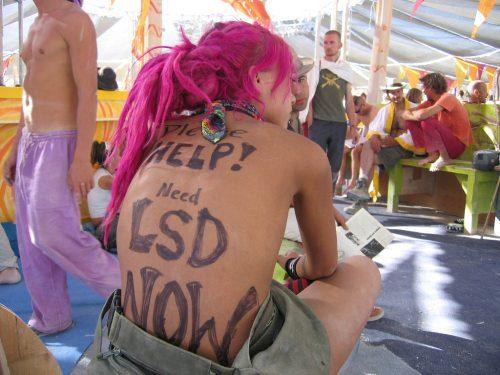 Burning Man is the biggest and most bizarre party in the world, comprised of 60,000 people camping in the desert of Nevada for a week. It's utter insanity that will rock your world forever.
'Truth is Beauty' Statue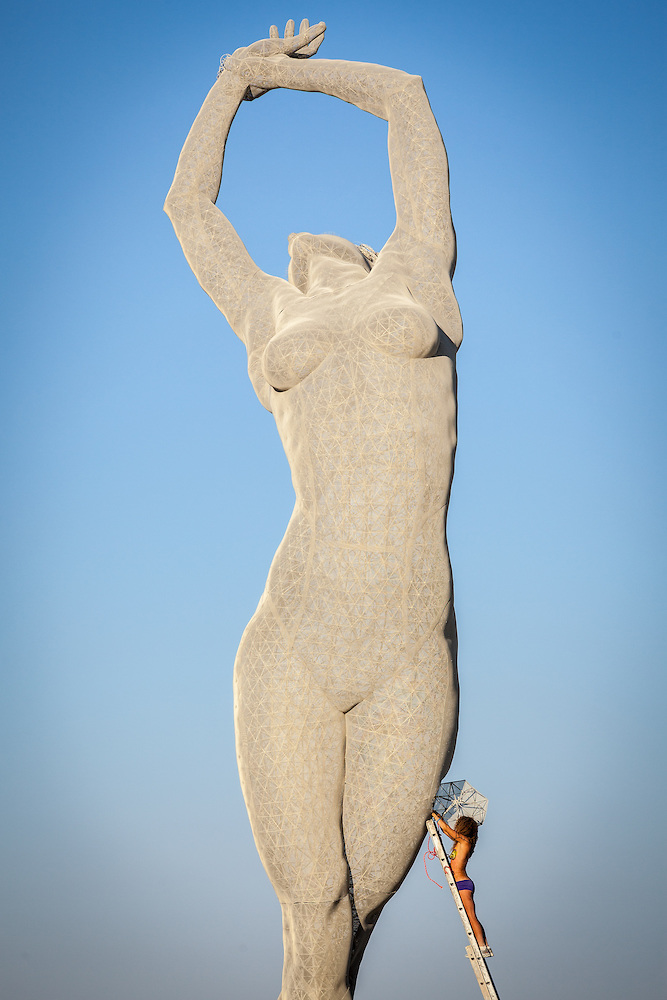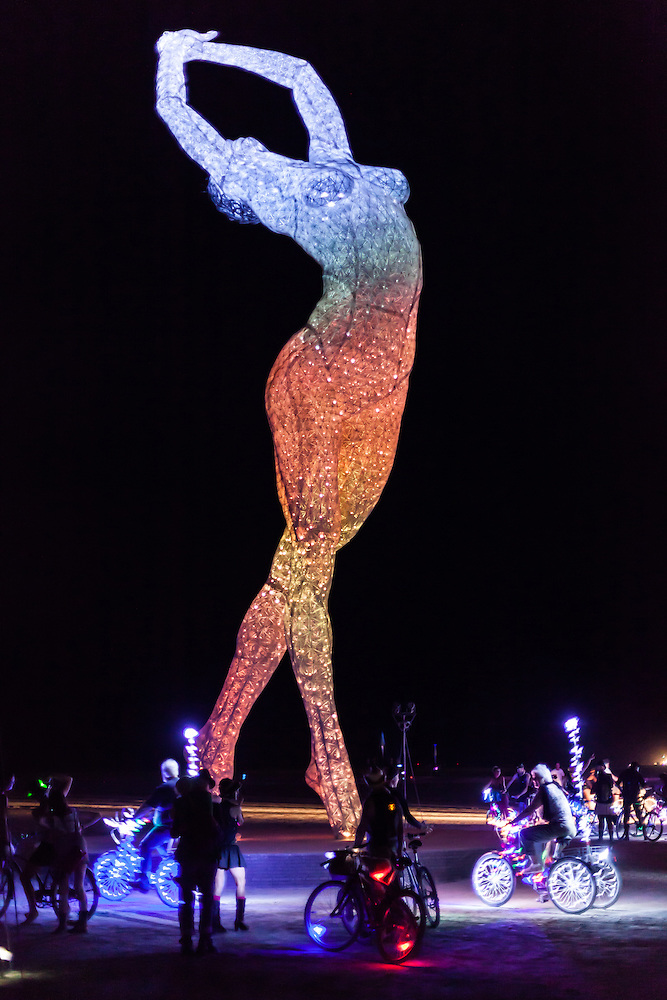 This sculpture has quickly become one of the most iconic images from BM, but pictures do not do her justice. At night, the woman fluctuates from being completely dark, to having a light pulsate from near her heart, to exploding with light over her entire body. It is rapturous to watch this from below.
Fire Skeeball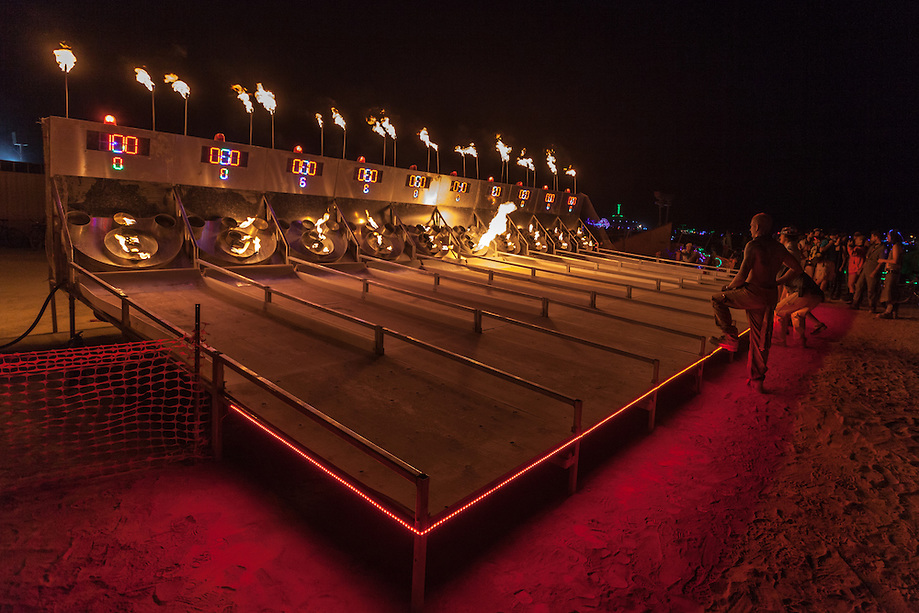 When you get a ball in, a massive flame erupts from the hole. Enough said.
Workshops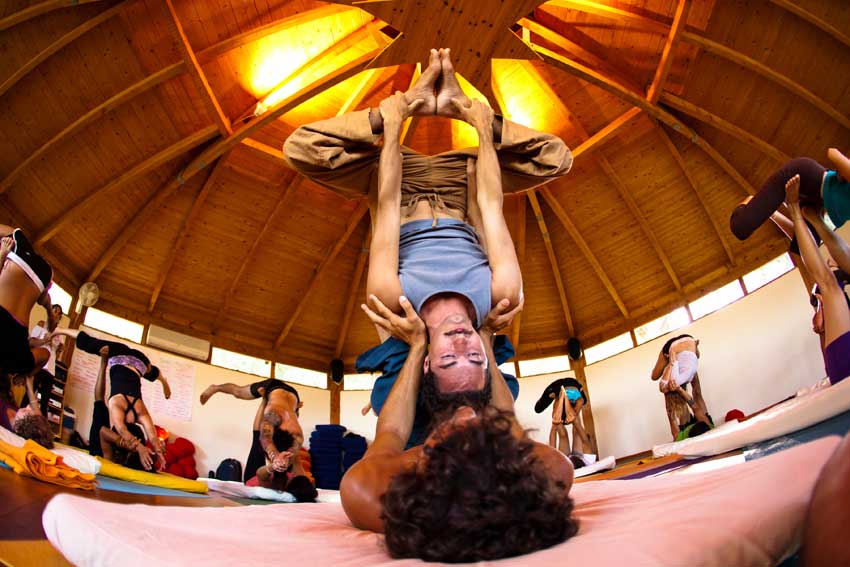 The Burning Man guide is full of hundreds of workshops, ranging from the most depraved spanking classes to the most spiritual meditation/yoga classes. Examples:
Holotropic Breathing
DIY Energy Machine
Gong Meditation
Laughter Yoga
Radical Improv
Introduction to Open Relationships & Polyamory
Knife Throwing
The Neurobiology of Hallucination
How to Save the World
Talking with Strangers
Burning Man Timelapse
This video captures Burning Man 2013 from an elevation of 5495 feet above sea level and over 4 linear miles from the center of Black Rock City. It is our passion to share it with the world through the lens of a camera. Climbing 1,888 feet in less than a mile over steep, unstable mountainside is a dangerous and exhilarating mission.

This year we deployed cameras during the build week, capturing the growth of the city and ending it the night of the burn. – Jason Phipps
Gift Economy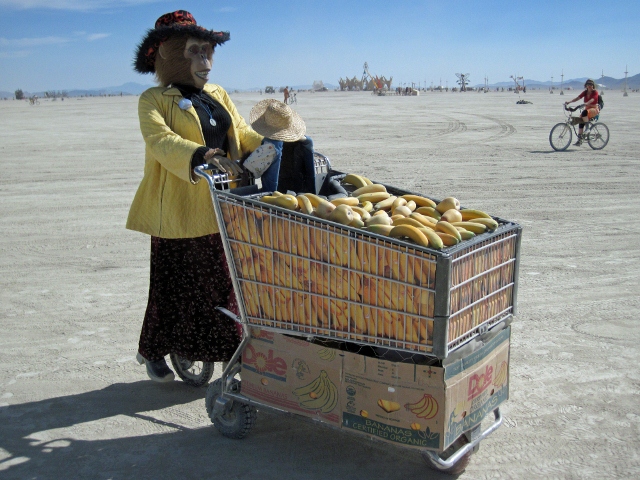 The only thing you can buy with money at BM is ice. Otherwise the entire playa operates on a thriving gift economy. There is free food and drinks at every turn, free alcohol is omnipresent (people are begging people to take it by the end of the week), and most burners bring unique presents to give out to special people they meet on the playa.
It's shocking to experience this level of giving from literally everyone you come across. It is infectious, and you leave wishing you had brought more to give. Technically you could show up with no food or shelter and survive comfortably, but then you'd miss out on the fun of giving 🙂
Art Installations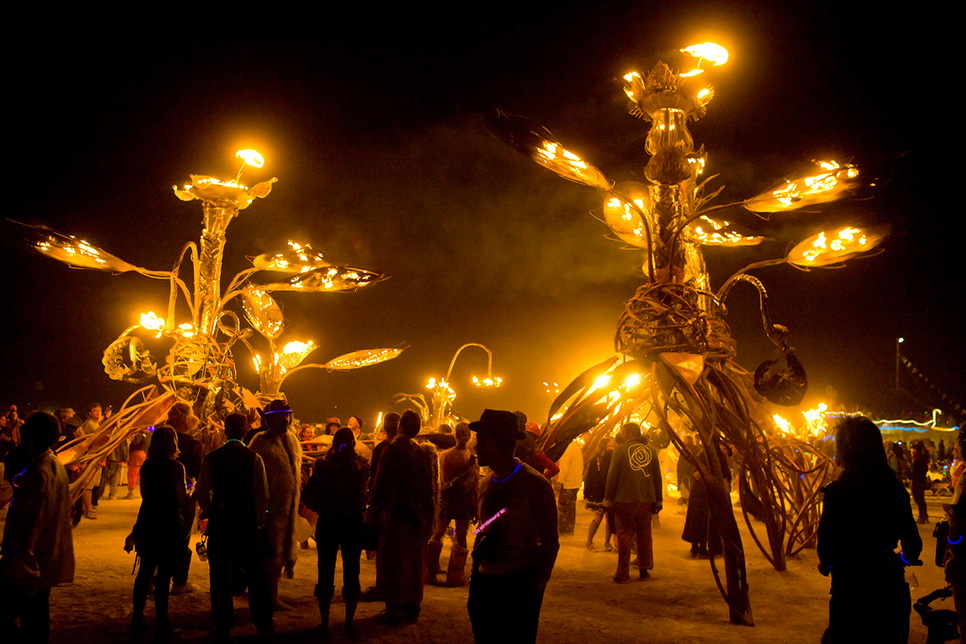 Theme Camps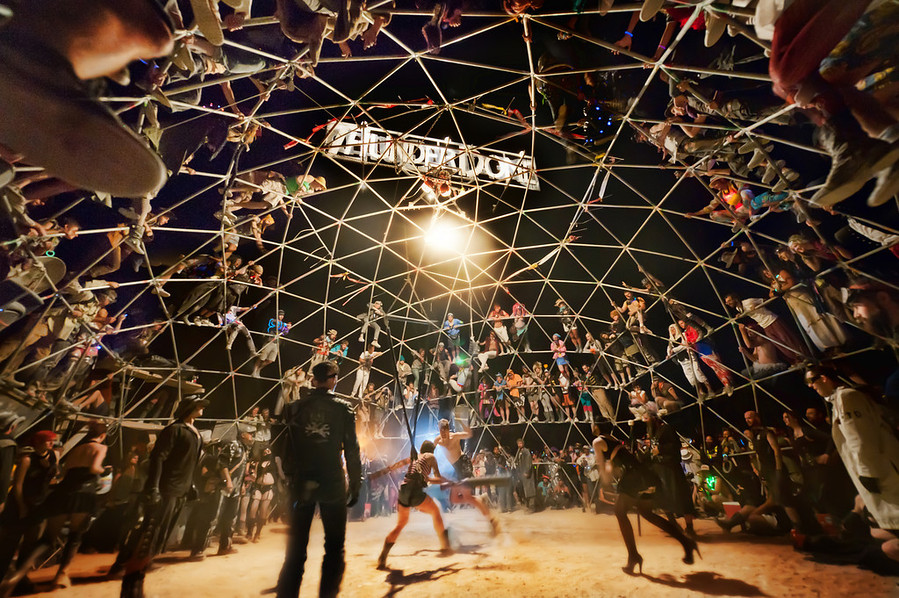 There is a camp for everything. In the French Quartier you can grab a chocolate croissant and cheese, in the Circus Camp you can swing on a trapeze, at the Hardcore Rock camp you can rock out until 9am (literally), at HeeBeeJeeBee Healers you can find someone to give you a full-body massage, etc, etc.
The Burn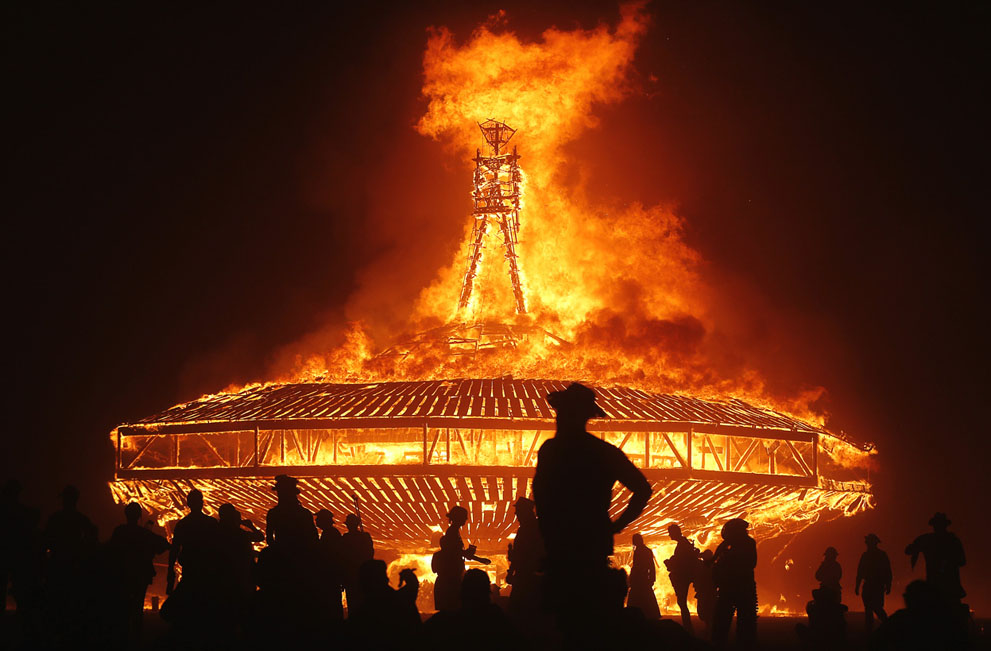 The 'Man' means different things to each burner, but the general consensus is that he represents 'the man', corporate corruption, dirty politics and everything that is holding our world back. When he explodes into flames, the crowd erupts into cheers and high-fives. The playa-wide party following the burn is easily the most insane night of BM.
> 25 Reasons Why You MUST Go To Burning Man Once In Your Life | High Existence