In a must-see-to-believe segment in CNN's "Gone to Pot" series covering the historic legalization of recreational cannabis in Colorado, CNN reporter Randi Kaye interviewed pot entrepreneur "Grandma Barbara" and took a tour of cannabis dispensaries with a few weed enthusiasts.
Her report found her in the back of a limo while several people smoked cannabis, and Kaye can be seen getting increasingly silly as she reported.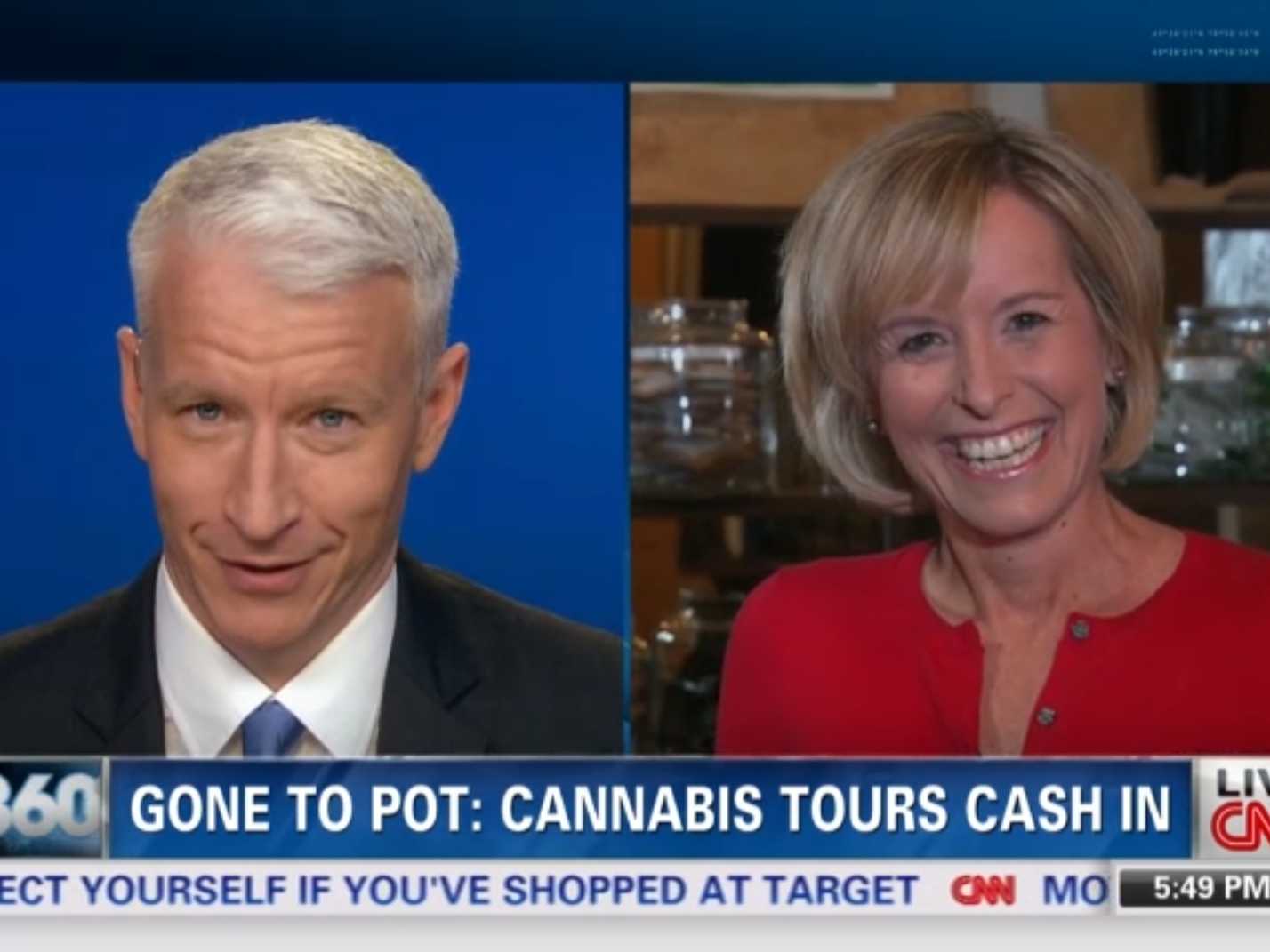 Kaye and the tour group visited several dispensaries, picking up cannabis on one stop after another. And while the participants got stoned, Kaye asked them about the benefits of cannabis and captured their delight in being able to legally indulge. 
Cooper asked her how extensive her research in the back of the limo was, and Kaye, grinning ear to ear, said, "My brain was a little fuzzy by the time I got out of there."

Anderson interjected to ask, "Really?"

"Oh yeah, I wasn't thinking right, Kaye responded. "I couldn't remember even some of the questions that I wanted to ask in the interview, which has never happened to me when I'm reporting in the field."

"And I found things to be really funny, much funnier than I normally do, so I think we got a little bit of a contact high there," she added.