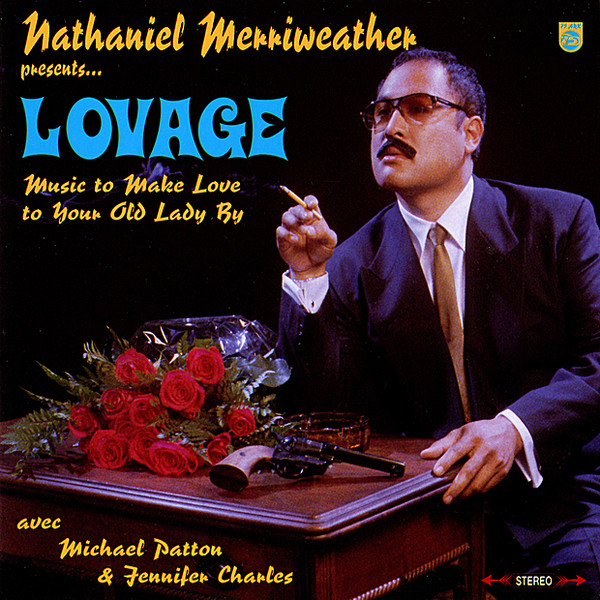 Lovage is a studio supergroup featuring Dan the Automator (Gorillaz, Deltron 3030) producing, Mike Patton and Jennifer Charles on vocals, Kid Koala on the turntables, Brandon Arnovick (as Astacio the Nudist) on guitar, Daniels Spillson keyboards and SweetP on harpsichord & noseflute.
For their debut album Music to Make Love to Your Old Lady By, Dan the Automator provides trip hop beats while the vocals mostly consist of Mike Patton and Jennifer Charles engaging in sultry and provocative dialogue.
Nevertheless, the overall tone of the album is tongue-in-cheek. The album cover is a homage to Serge Gainsbourg's second album. The album features many references to Alfred Hitchcock with re-dubbed excerpts and the album title itself refers to an album Hitchcock appeared on in 1956 titled Alfred Hitchcock Presents: Music to Be Murdered By.
Lovage – Sex (I'm A)
This track was originally written and performed by 1980s New Wave band Berlin. The Lovage version differs significantly from the original.
Lovage – Stroker Ace
Lovage- Koala's Lament