The quickest way to enlightenment is to lighten up. Let's take a moment to laugh at some funny church signs with racy implications.
O_O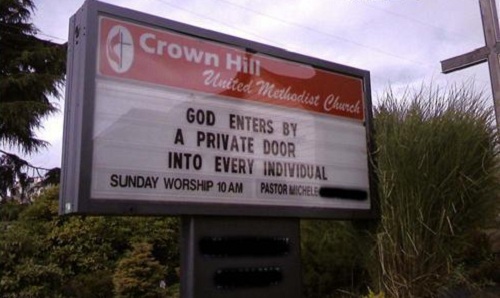 Good Advice

Skills

Unconditional Love

Right Where it Belongs

I Give and I Give and I Give

Cant's Stop, Won't Stop

Knee Pads For Everybody

You Know Who To Call…and It's Not The Ghostbusters

Next Time Try To Behold a Little Longer

And Here I've Been Walking On My Two Feet Like a Jackass

*Shakes Head*…LOL

Sounds Like This Sermon is Going To Be A Deep One

Price of Admission

And It's Not Oil Based

Great for Who?

What if You're Ambidextrous?