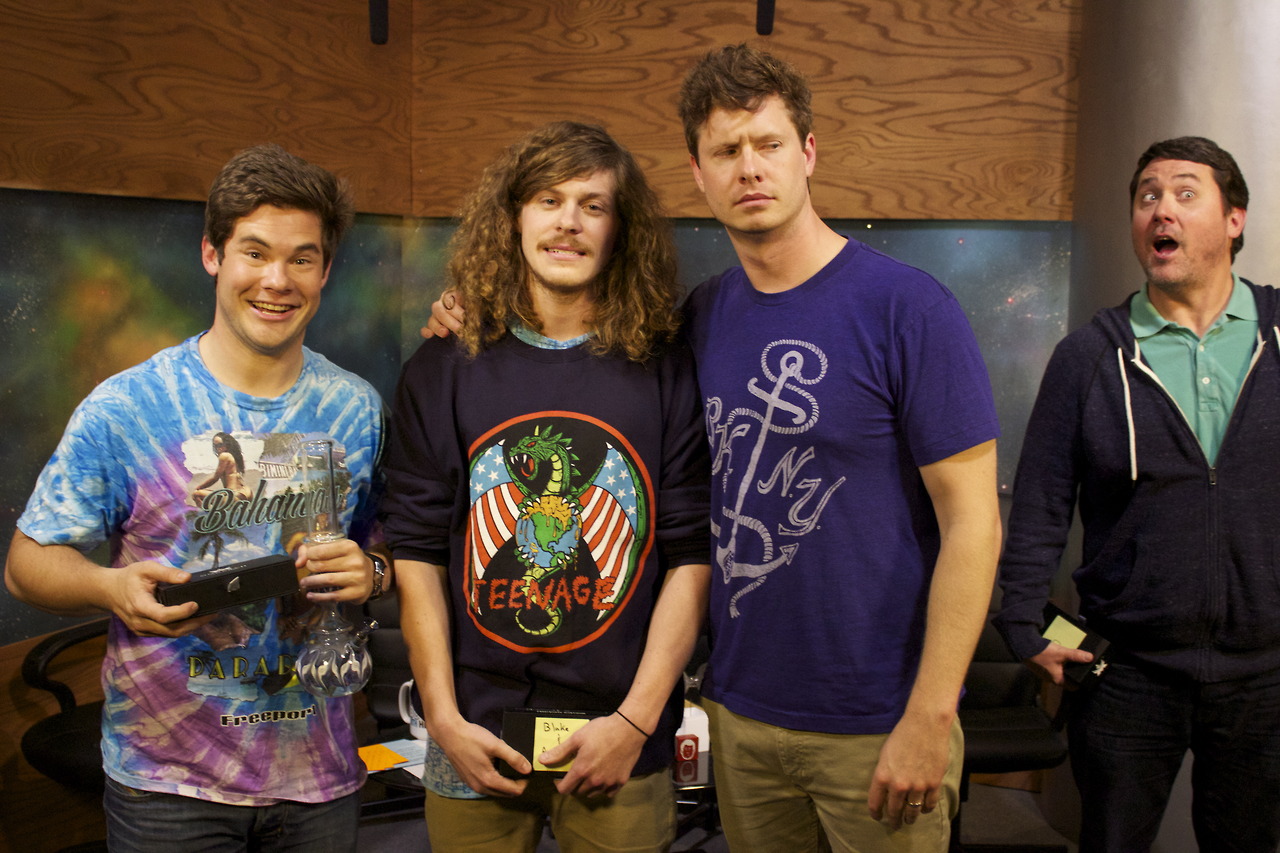 Doug Benson invites his stoner comedian friends on Getting Doug with High for a weekly smoke session. The podcast starts with a ceremonial toke circle with the guests getting to choose their favorite method of getting stoned from Doug's wide selection of tools.
Doug gets into the High History of each guest to reminisce about the first time they met Mary Jane. As eyes get heavier and smiles get wider, Doug unleashes random games and magic tricks to trip out his guests.
Workaholics
Adam, Blake, and Anders from join Doug Benson on an episode of Getting Doug with High to talk about how cannabis influences the humor behind their hilarious show, Workaholics.
Tommy Chong
Doug Benson is back with another episode of Getting Doug with High with a VERY special guest, stoner legend Tommy Chong.
Reggie Watts and Broad City
Doug Benson welcomes Reggie Watts, Ilana Glazer & Abbi Jacobson (from Broad City) to the show.
Ari Shaffir
Doug Benson is joined by Ari Shaffir, host of the comedy story telling show This is Not Happening for another episode of Getting Doug with High.
Getting Doug Live – Harris Wittels, Eric Andre
Getting Doug with High broadcast live from Largo in Los Angeles with guests Eric Andre, Rory Scovel, Harris Wittels (Parks and Rec, Eastbound and Down), Jonah Ray, and Steve Agee.
Our first set of Getting Doug With High includes appearances from Joey Diaz, Aubrey Plaza, and Jeff Ross.