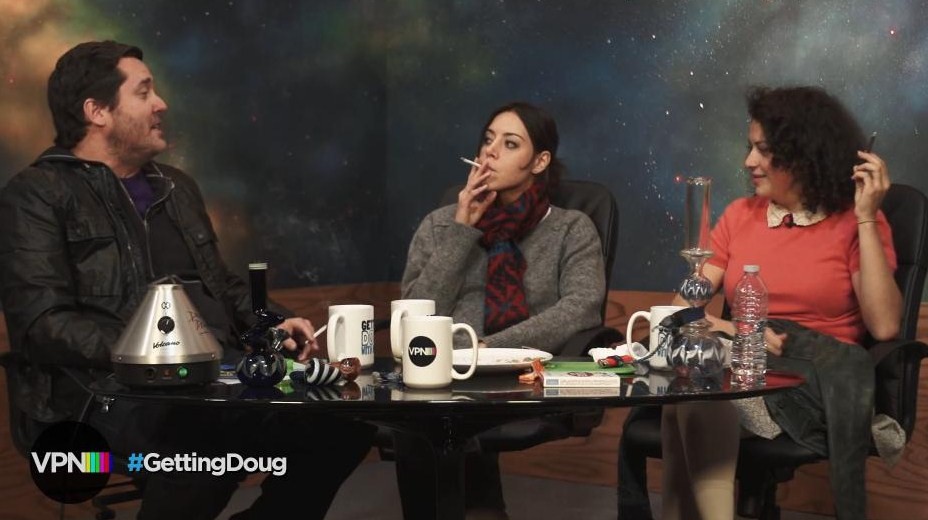 Doug Benson invites his stoner comedian friends on Getting Doug with High for a weekly smoke session. The podcast starts with a ceremonial toke circle with the guests getting to choose their favorite method of getting stoned from Doug's wide selection of tools which includes a broken Volcano vaporizer.
Doug gets into the High History of each guest to reminisce about the first time they met Mary Jane. As eyes get heavier and smiles get wider, Doug unleashes random games and magic tricks to trip out his guests.
Joey Diaz
Joey Diaz brings his medical cannabis infused "goomy bears" and gets Doug stoned to the gills.
Aubrey Plaza & Alia Shawkat
Doug Benson smokes weed with Aubrey Plaza (Parks and Recreation) and Alia Shawkat (Arrested Development) on another episode of Getting Doug with High.
Eric Andre
Doug Benson gets Doug with Eric André, the star of "The Eric André Show" on Adult Swim.
Jenny Slate
Doug Benson smokes with his very first guest, Jenny Slate (Parks and Recreation).
Jeff Ross
Doug Benson welcomes the Roastmaster General Jeff Ross to the show for another episode of "Getting Doug with High".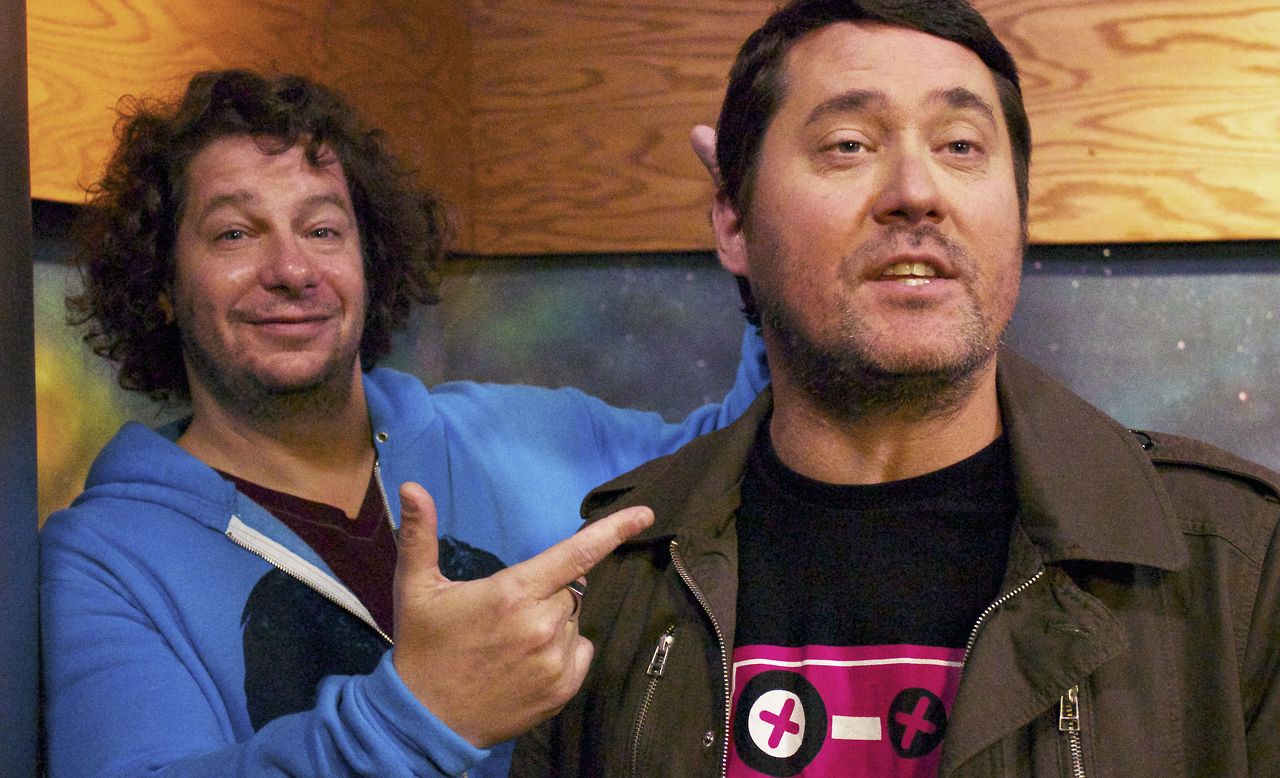 Subscribe to Doug Benson's Youtube channel for more Getting Doug with High episodes featuring comedians like Anthony Jeselnik and Sarah Silverman.