Gregory Bojorquez has been photographing the people and places within Los Angeles for years. Whether capturing women in Hollywood, his hot lady friends, crime, or musicians, he keeps it raw and in your face.
Take a view of what inspires him to document LA culture in its various manifestations.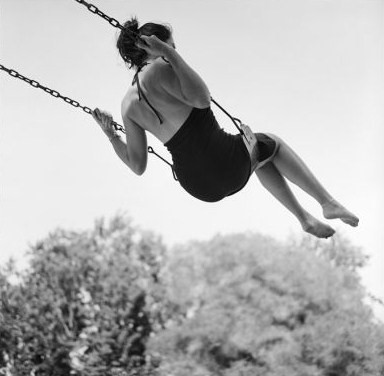 Lincoln Heights Park
My friends and I were drinking wine in the park and my friend Michelle started riding a swing. I timed the shot and snapped my Rolleiflex just as she paused at the peak.
No Cruising
This photo was taken at a gas station in Montebello on a Sunday night. Sunday nights in the summer time were cruise nights on Whittier Boulevard, which is about a mile south of this photo. The police started pulling over everybody and harassed them to discourage the cruising.  Some of the cops had their guns drawn on the occupants of the low riders as one cop yelled into his speaker that I was in the line of fire.
Snoop
I shot this photo on the street in front of Snoop's house. He rolled and smoked three blunts in about an hour.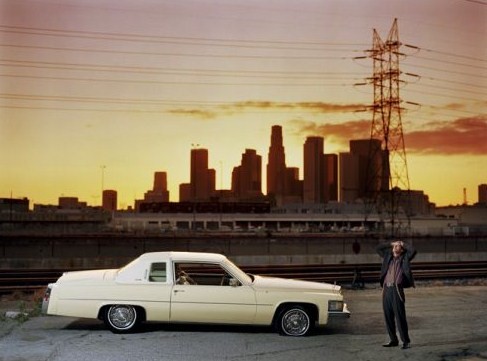 Tony Ward Downtown
I was shooting a suit story of my friend, model Tony Ward for a magazine in Paris that was doing an 'Icon' issue. I wanted this establishing shot with the Downtown skyline to tie the spread with Los Angeles.