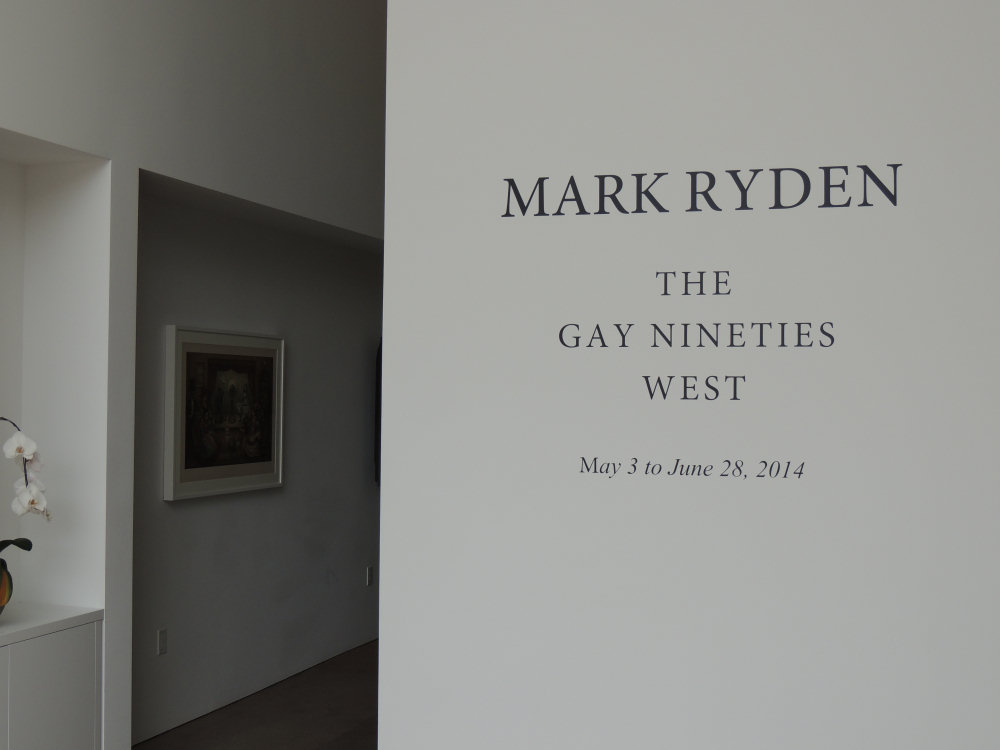 Mark Ryden's The Gay Nineties West at the Kohn Gallery was a wonderful success.
The artist explores Victorian decorative design, clichéd notions of "Main Street USA," small business and immigration ("The Meat Shop"), and vaudeville shows with a dark and complex sentimentality. Integrating the Christ figure and Abraham Lincoln with his wide-eyed, petticoat clad ingénues, Ryden presents the viewer with an unreal and very oddly camp version of American history.
His is an exploration of what becomes cliché, what becomes kitsch and what becomes forgotten.
Yet through it all Ryden makes some of the most richly rendered, beautifully glazed, idealized yet disturbing works of contemporary art. Like his contemporaries John Currin, Lisa Yuskavage and Neo Rauch, Mark Ryden uses a skillfully honed technique to render his polished and emotionally charged works.
The Gay Nineties West Art Gallery
 Mark Ryden Sketches and Framework
> The Gay 90's | Kohn Gallery