Third Monk is happy to bring you images from Merging Views, the first 2014 exhibition at Giant Robot's art gallery.
Merging Views featured the art work of great artists from Los Angeles and beyond. From 40 clay sculptures by children's book artist, Godeleine de Rosamel; silk screener hero Dan McCarthy, who captures Cape Cod, life long ago and worlds beyond, to painters which range in styles.
Wayne Johnson uses oils in a time tested technique that echoes both contemporary and historical works. Kwanchai Moriya works faster and creates pieces based on sci-fi and the fantastic, yet at times captures his local environment.
Stasia Burrington mixes an illustration style often using watercolors. Dan-ah Kim works with whimsical and contemplative images, often using only a handful of colors, her distinctive work remains complex despite it's perceived simplicity.
Kwanchai Moriya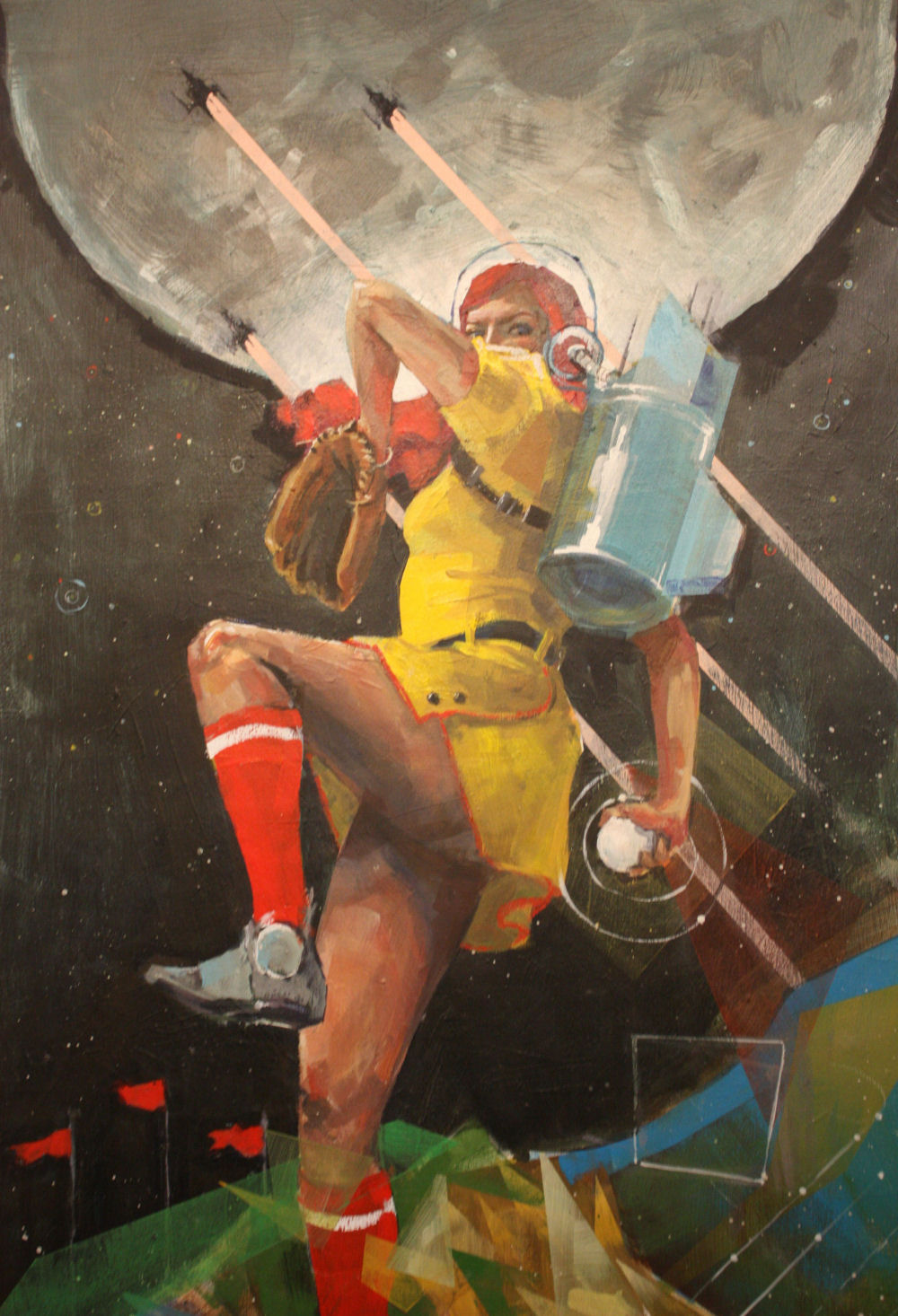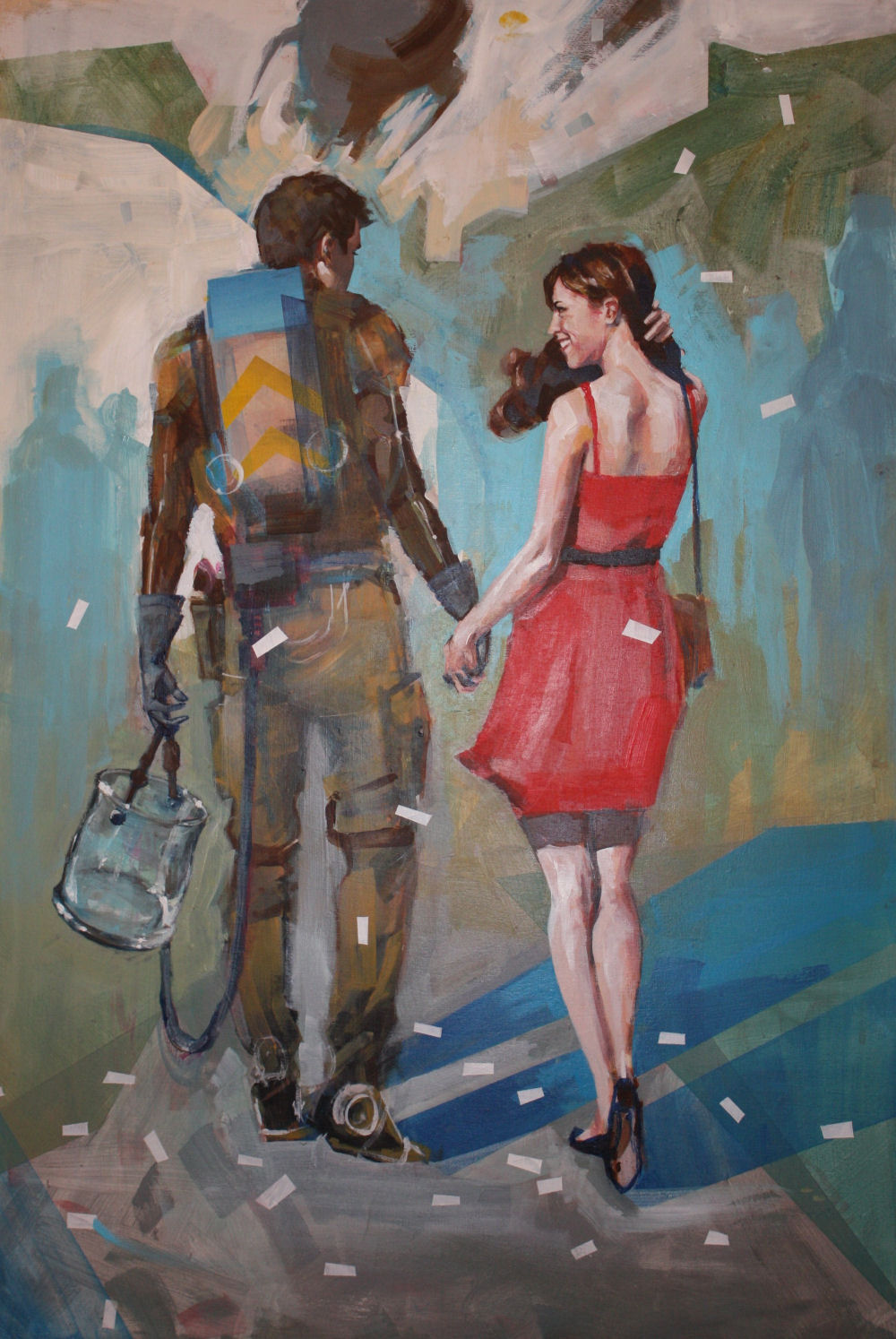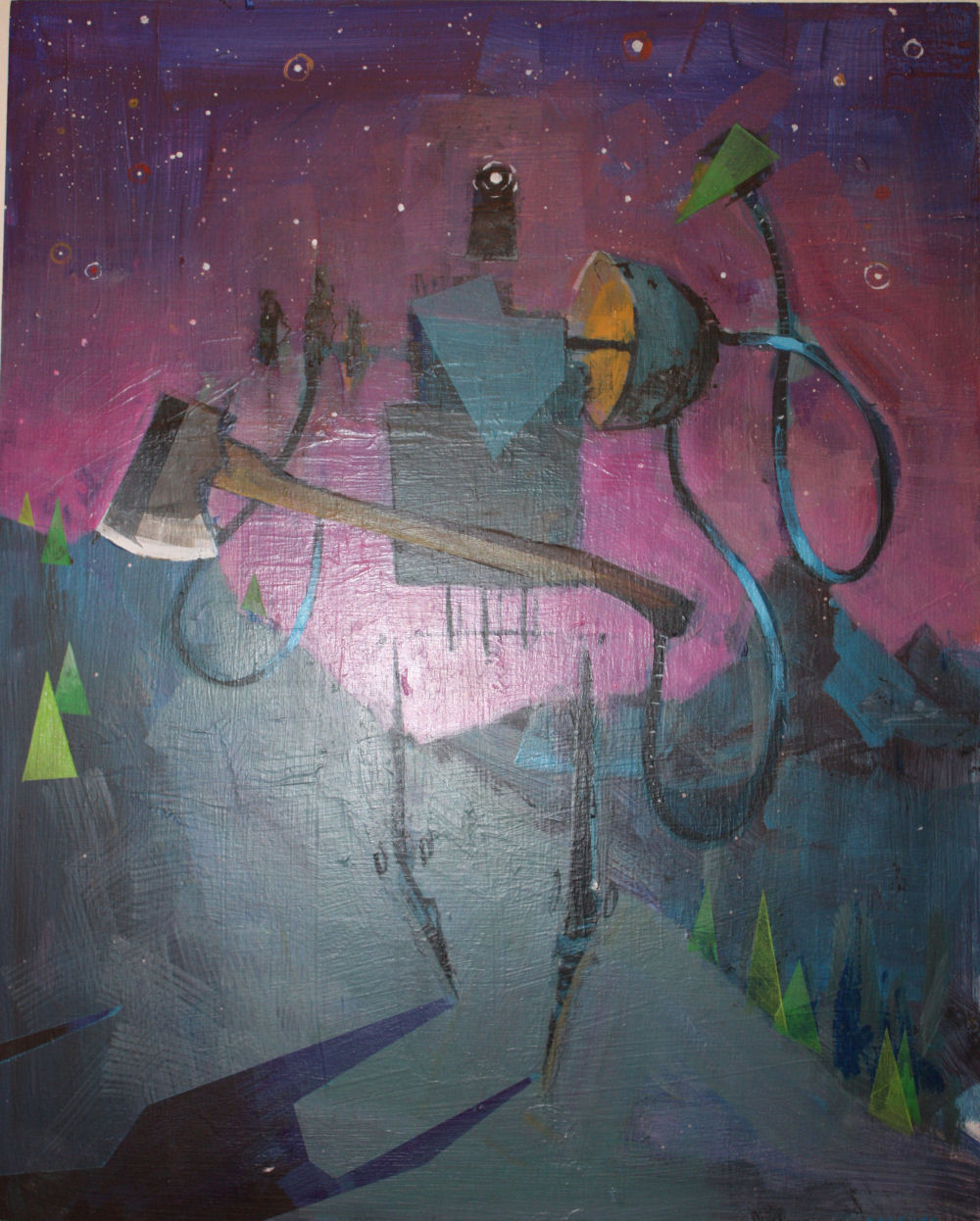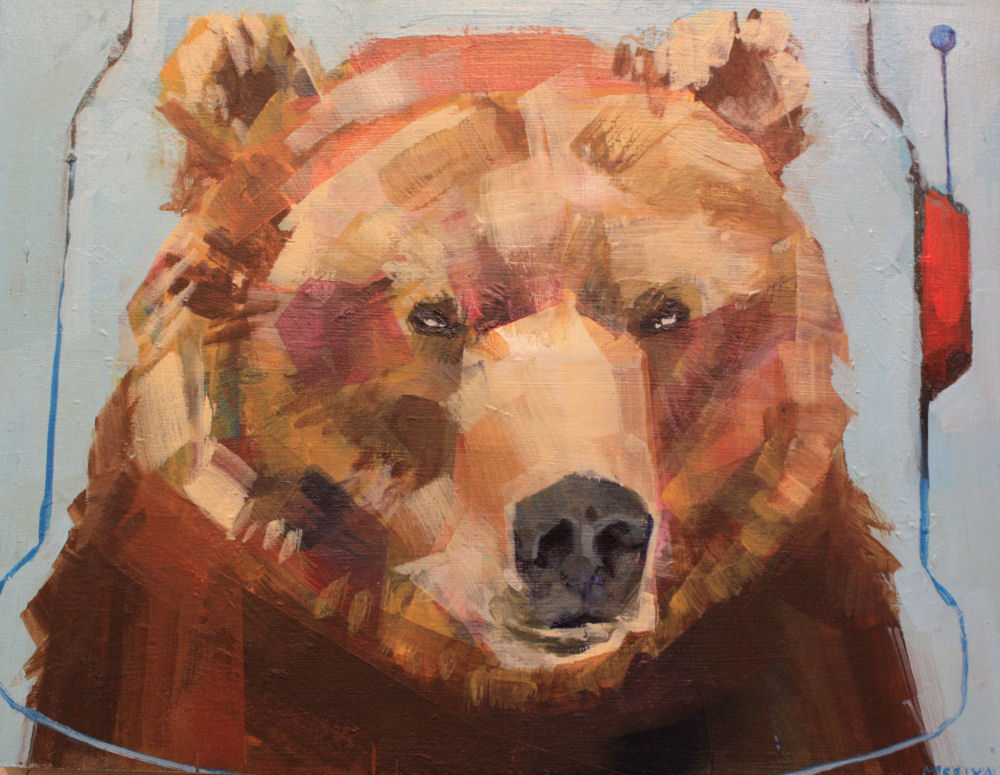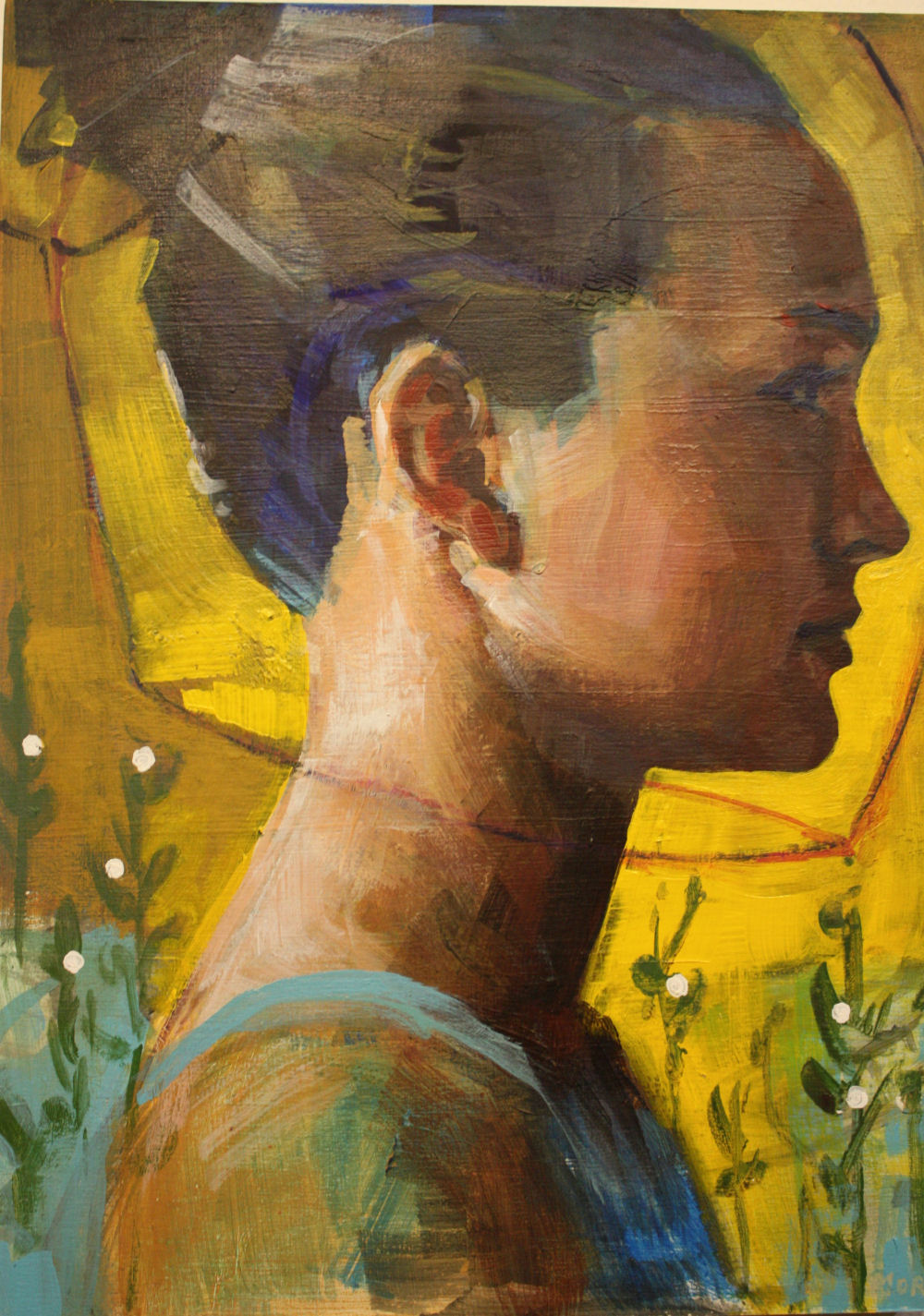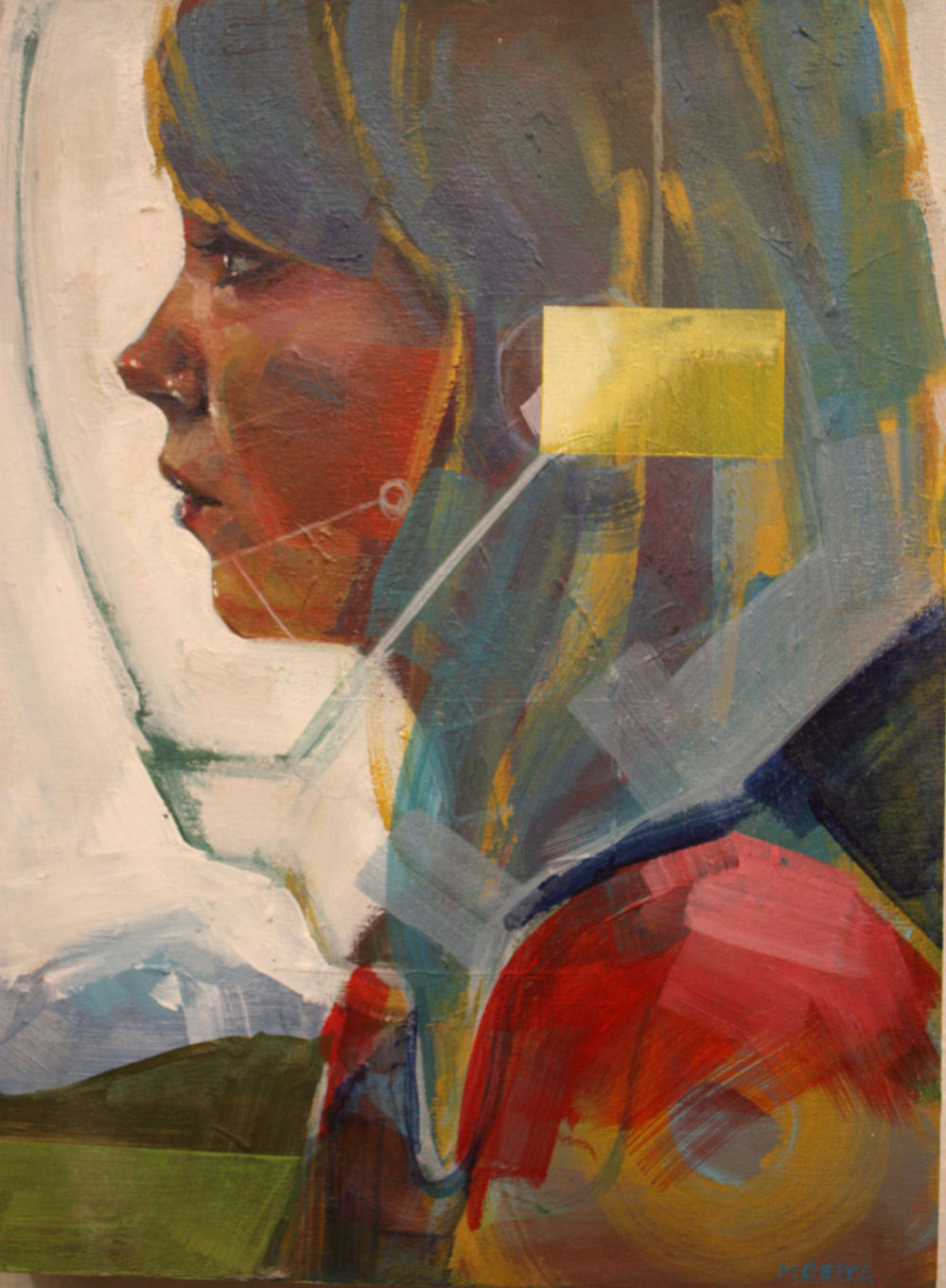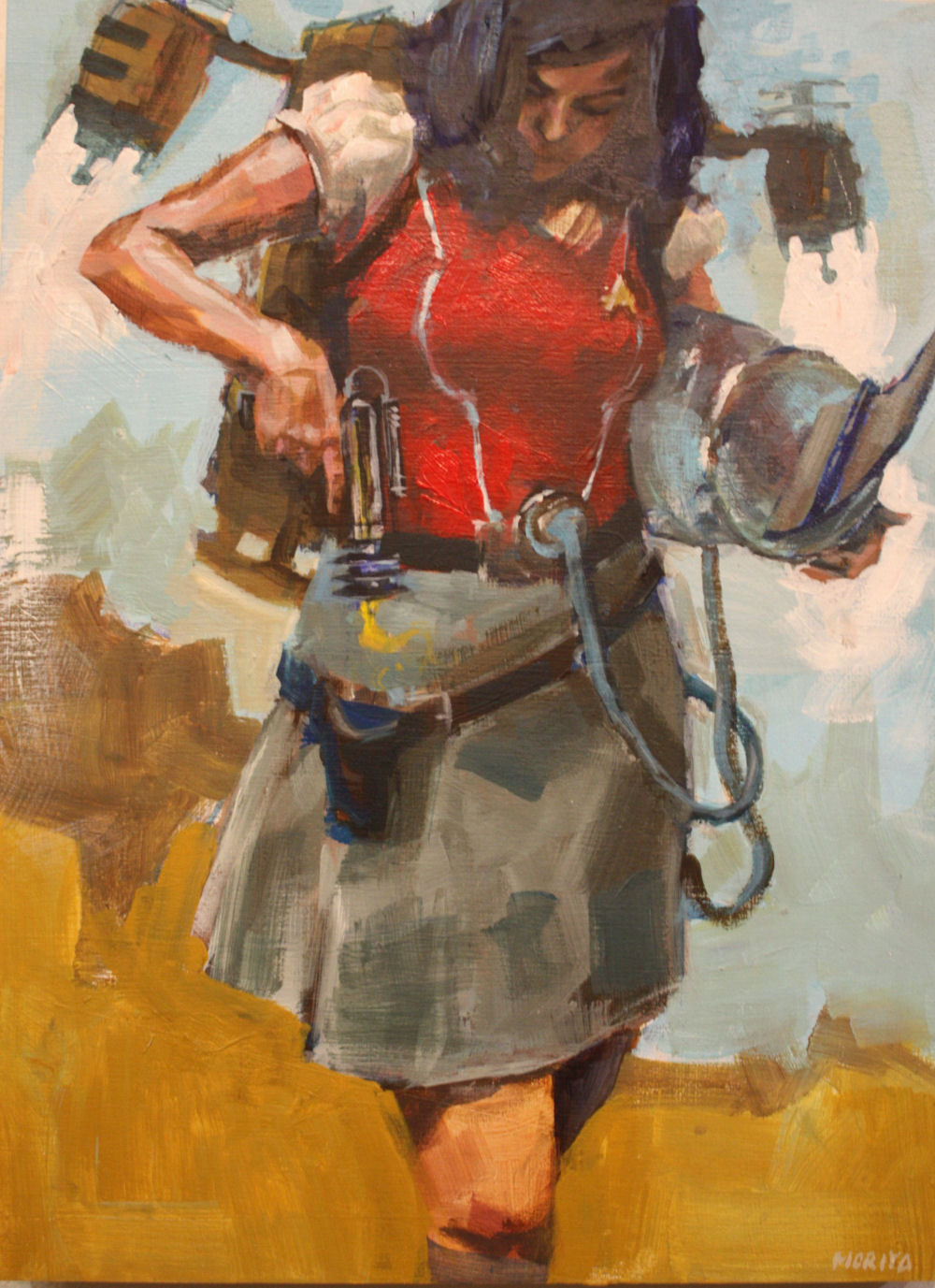 In your art journey, are there any physical objects that have inspired you? 

Actually right now I'm really digging this little postcard that a friend bought me recently. It's the cover of some obscure old sci-fi novel called, "The Gods Hate Kansas," and it's perfect. It has all my favorite things in one painting: guy in space suit with laser gun, space ship, giant beast with glowing eyes, ridiculous title, and the color blue.

As far as artists that are important to me as a painter, I'm inspired by the likes of J.C. Leyendecker, Andrew Wyeth, N.C. Wyeth, John Singer Sargent, and Bernie Fuchs, among others. As far as contemporary artists, I really like Sachin Teng and Charlie Immer. – Kwanchai Moriya, Giant Robot Interview
Dan McCarthy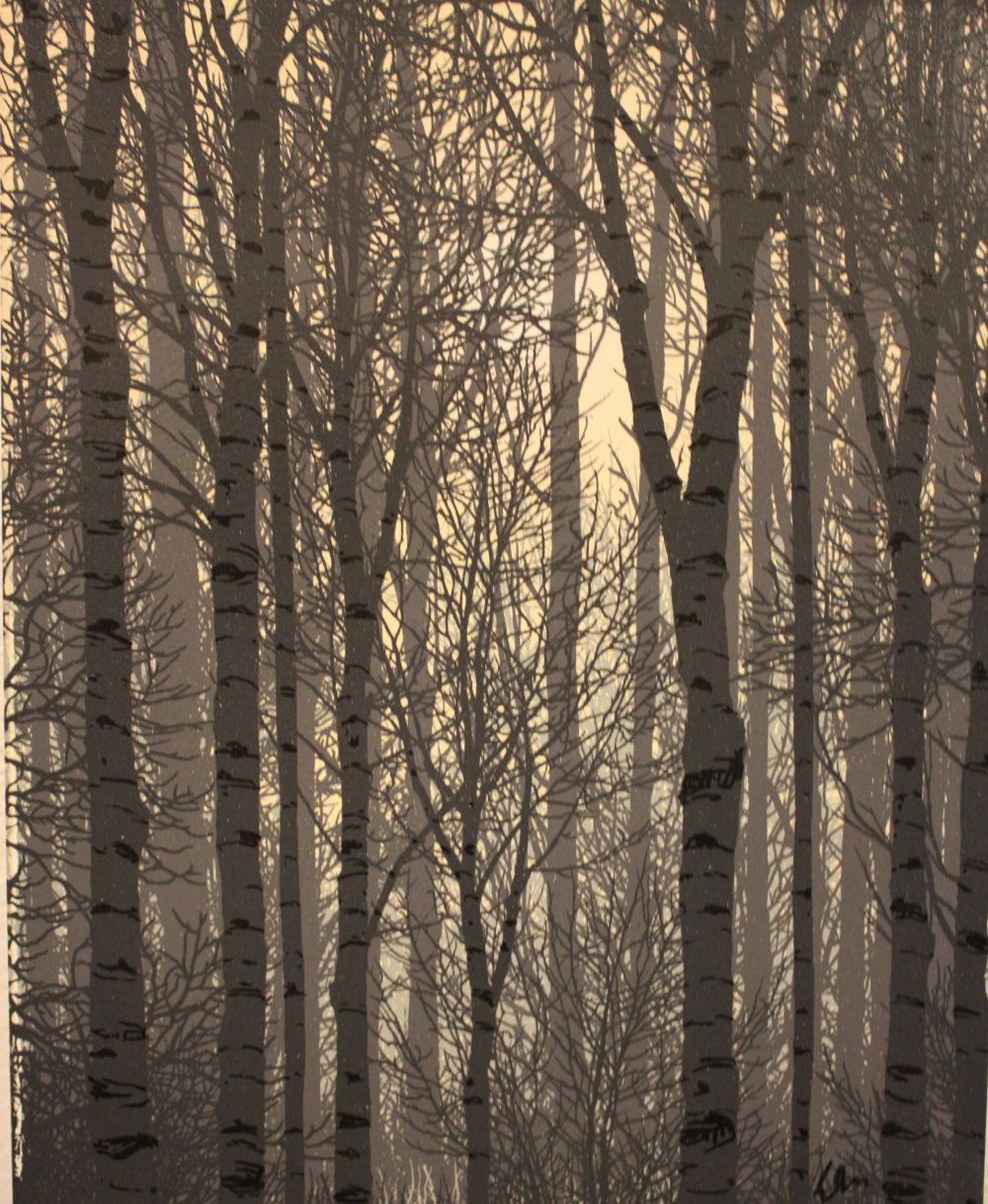 Stasia Burrington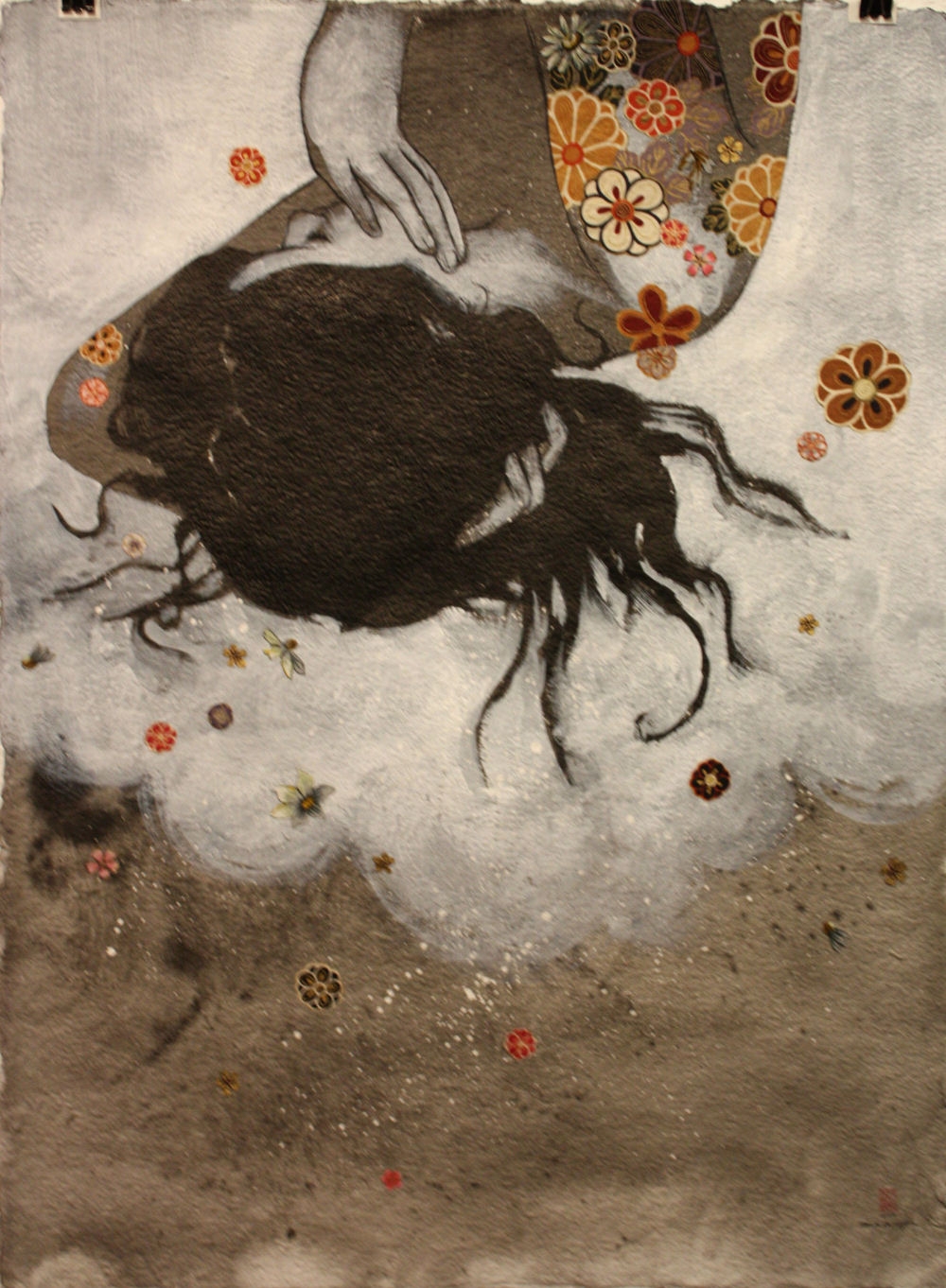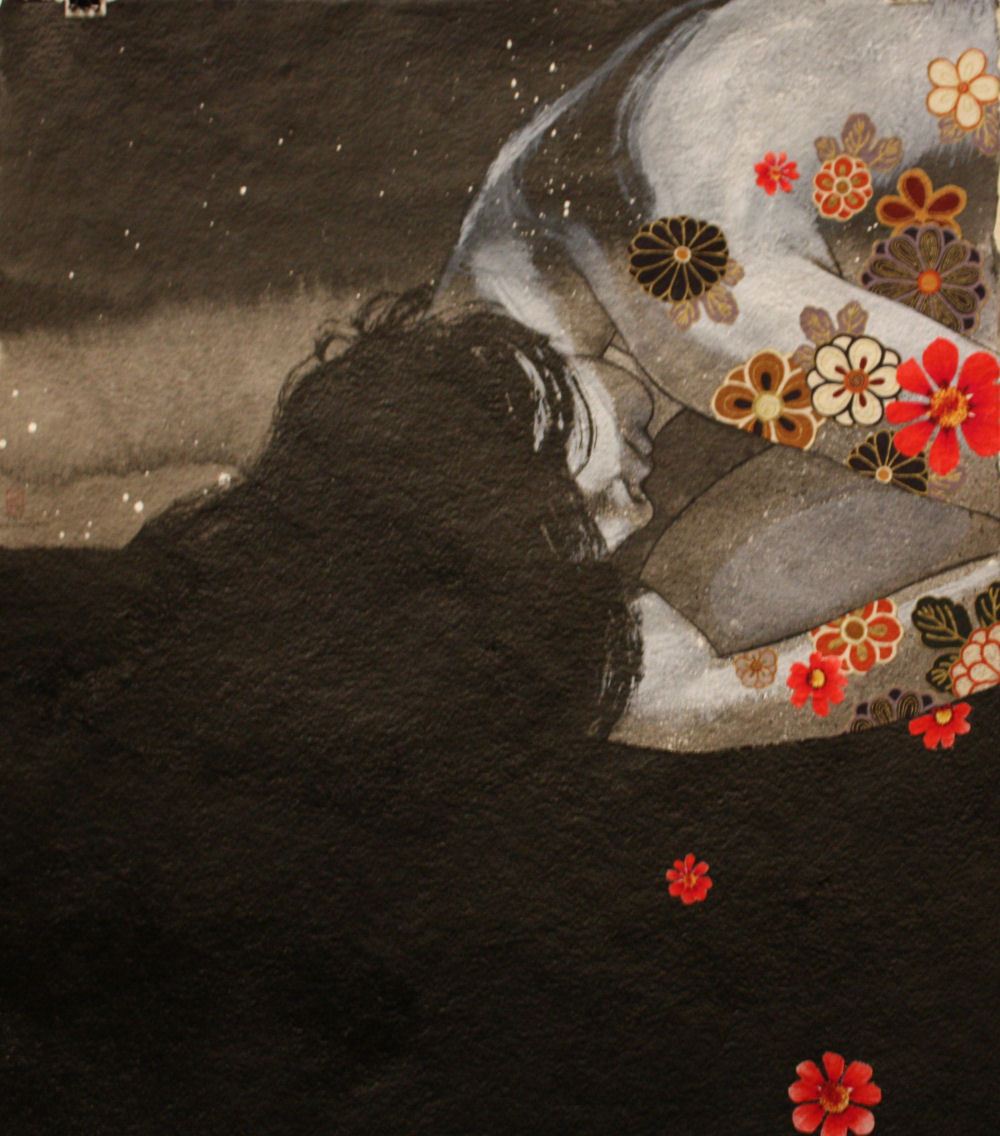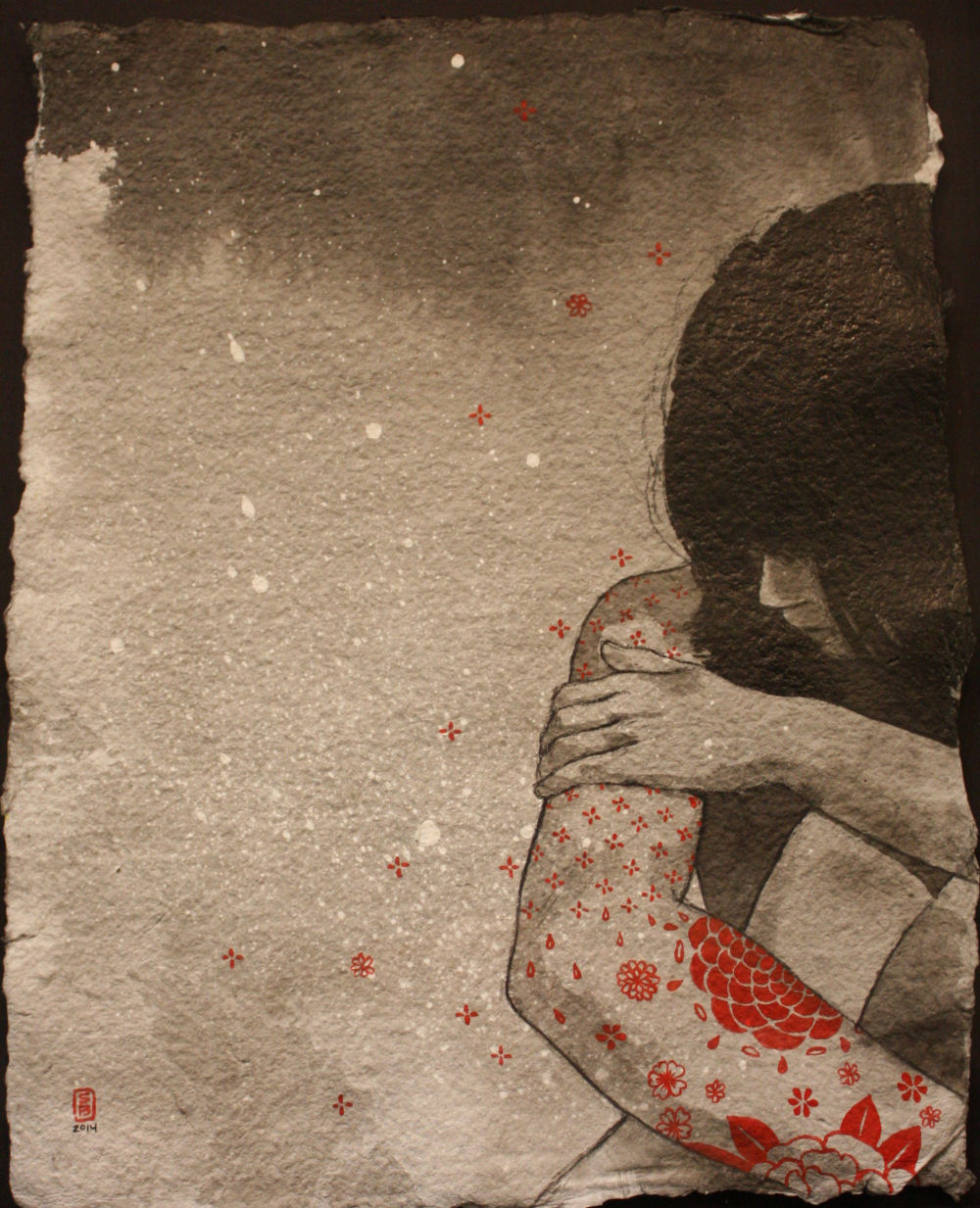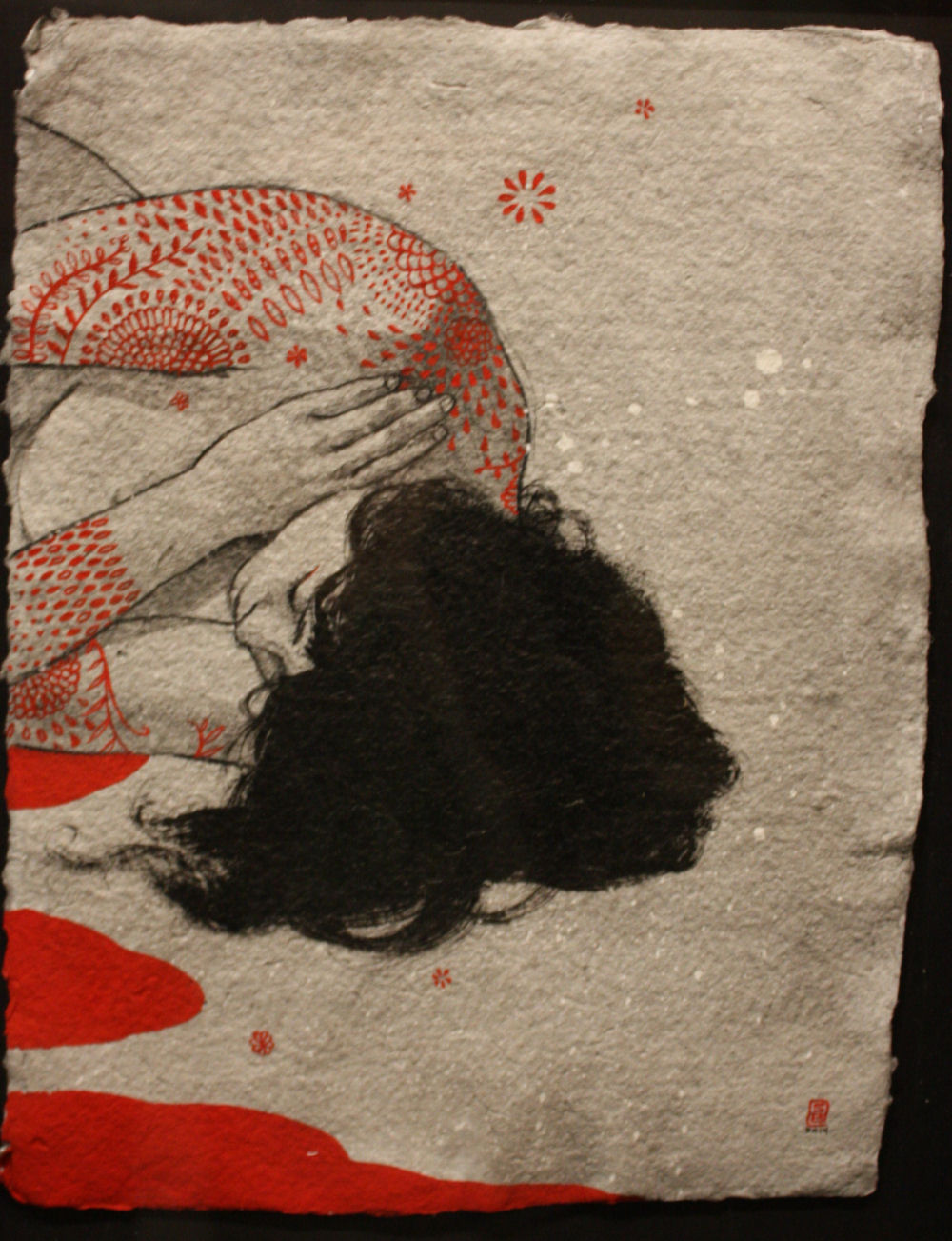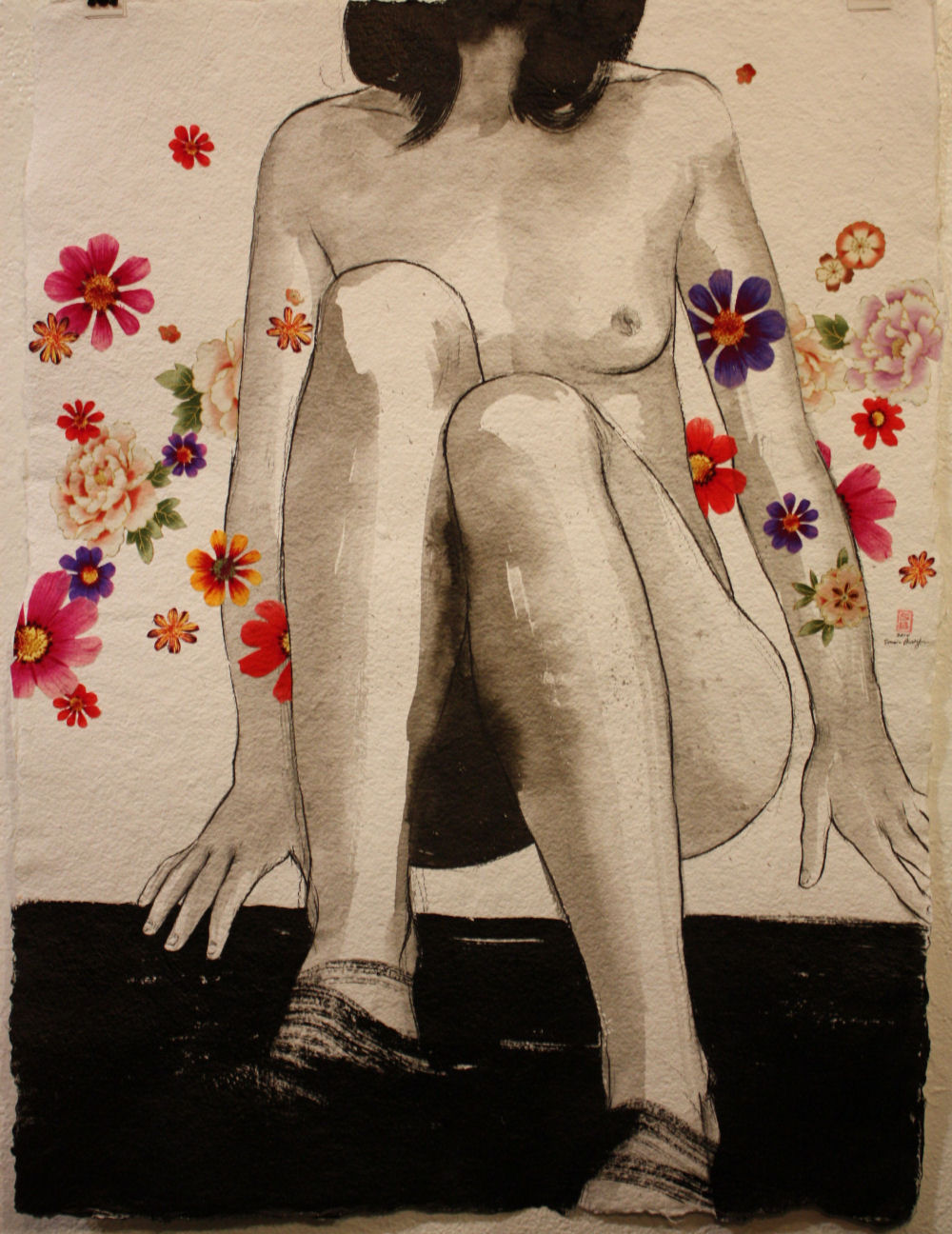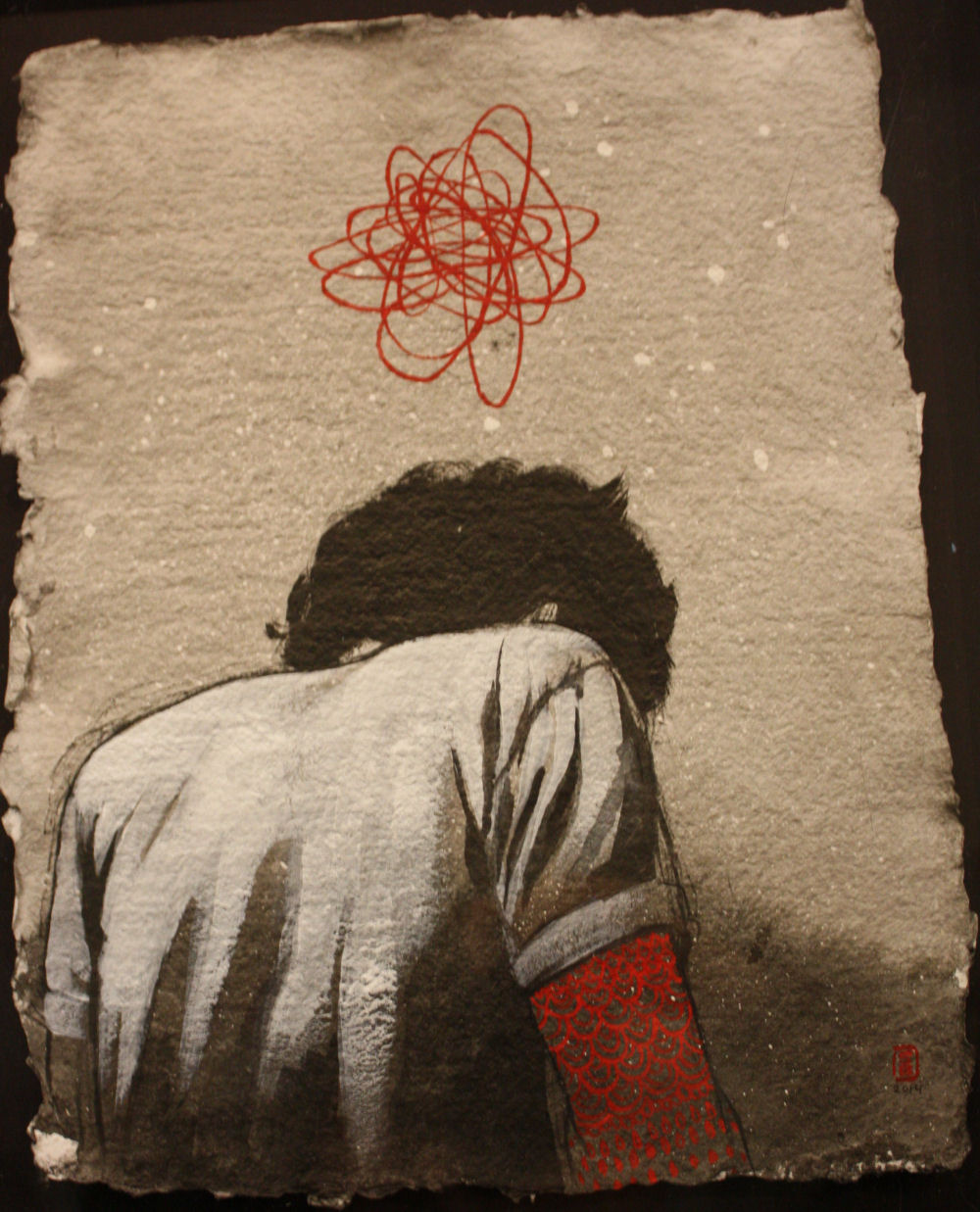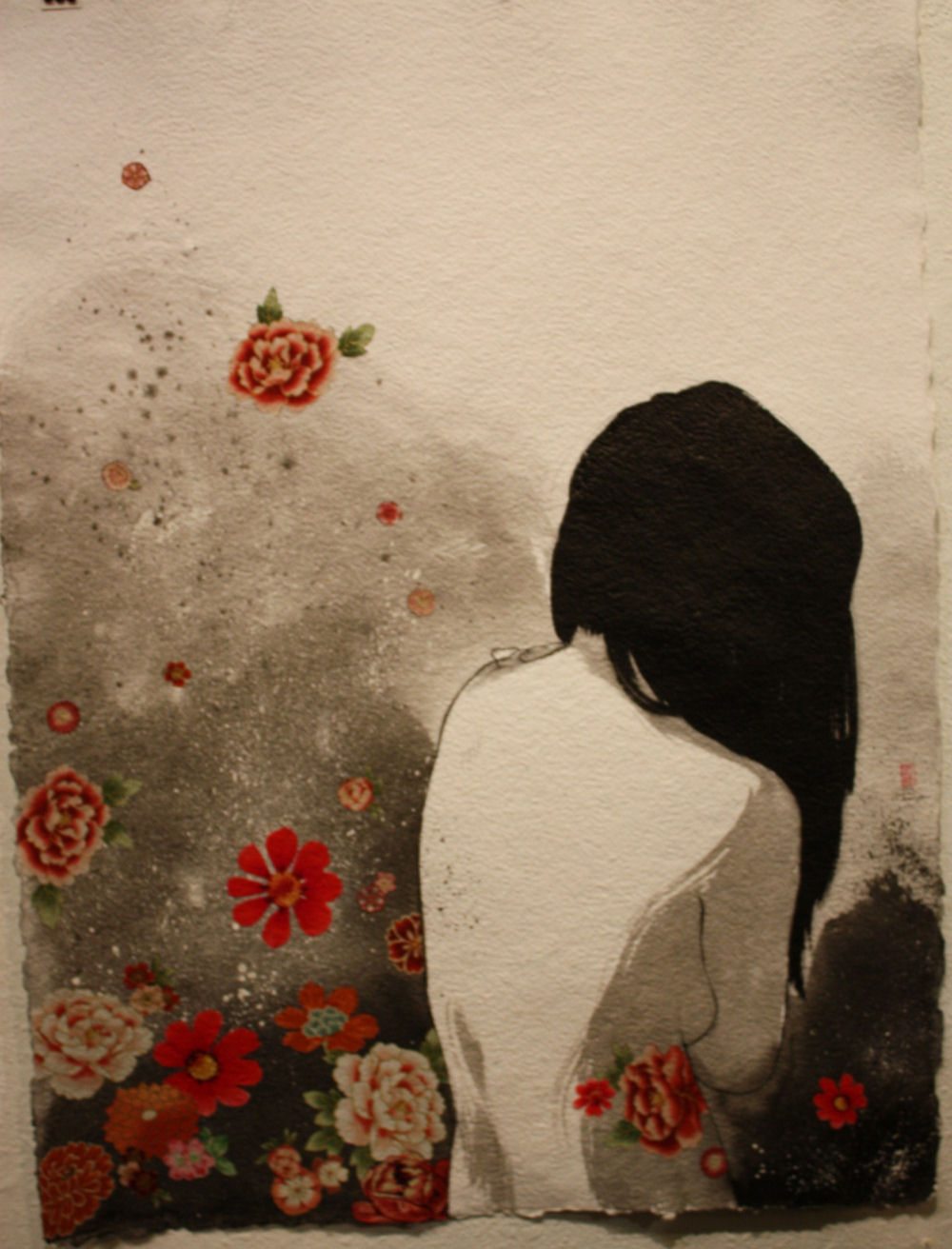 You have other endeavors along with your fine art. Can you talk about what you do there, and how that intertwines with your work?

I'm a full-time freelance illustrator/artist, which is amazing. I'm currently working on illustrating a how-to bondage guide-book, and recent projects have included tattoo designs, wedding invitations, and an original-art deck of cards. Each project has different challenges and are especially great when they require lots of research.

I idolize and am most inspired by the work of other artists, mostly painters: I've had lasting infatuations with many classic artists: Mucha, Klimt, Rodin, Schiele, Hokusai – and contemporary: Kiki Smith, Sam Weber, Jillian Tamaki, Yuko Shimizu and James Jean. – Stasia Burrington, Giant Robot Interview
Wayne Johnson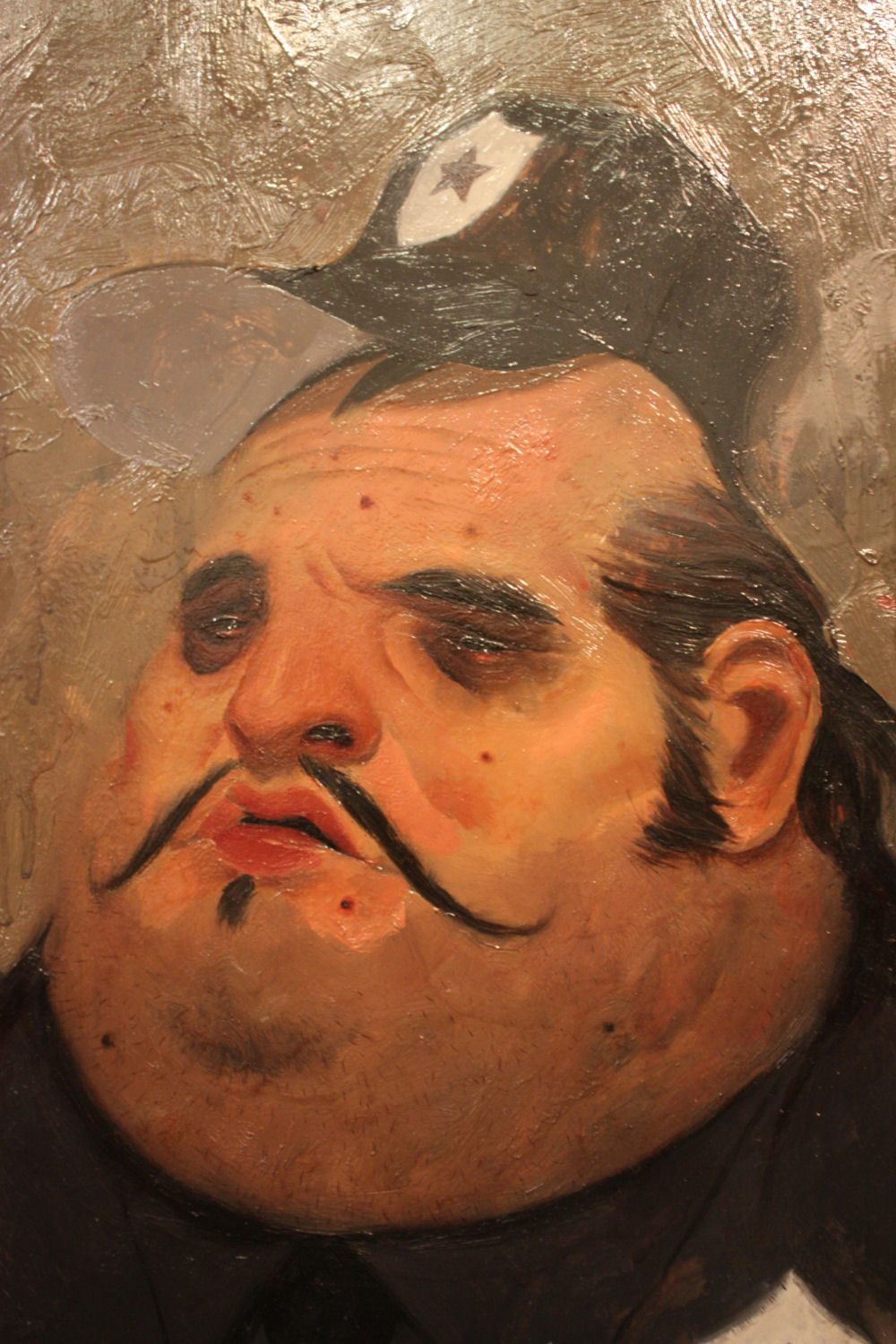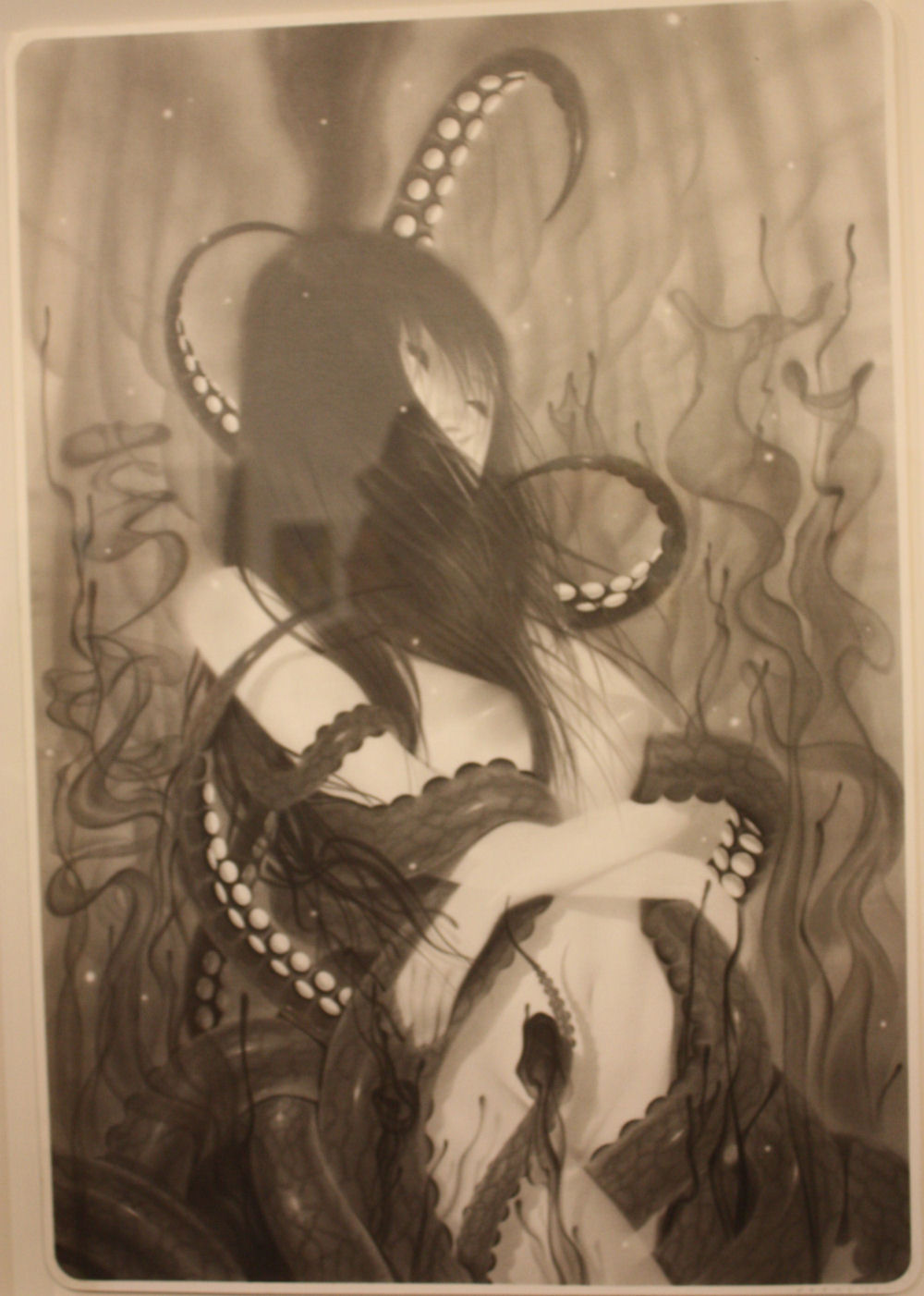 Dan-ah Kim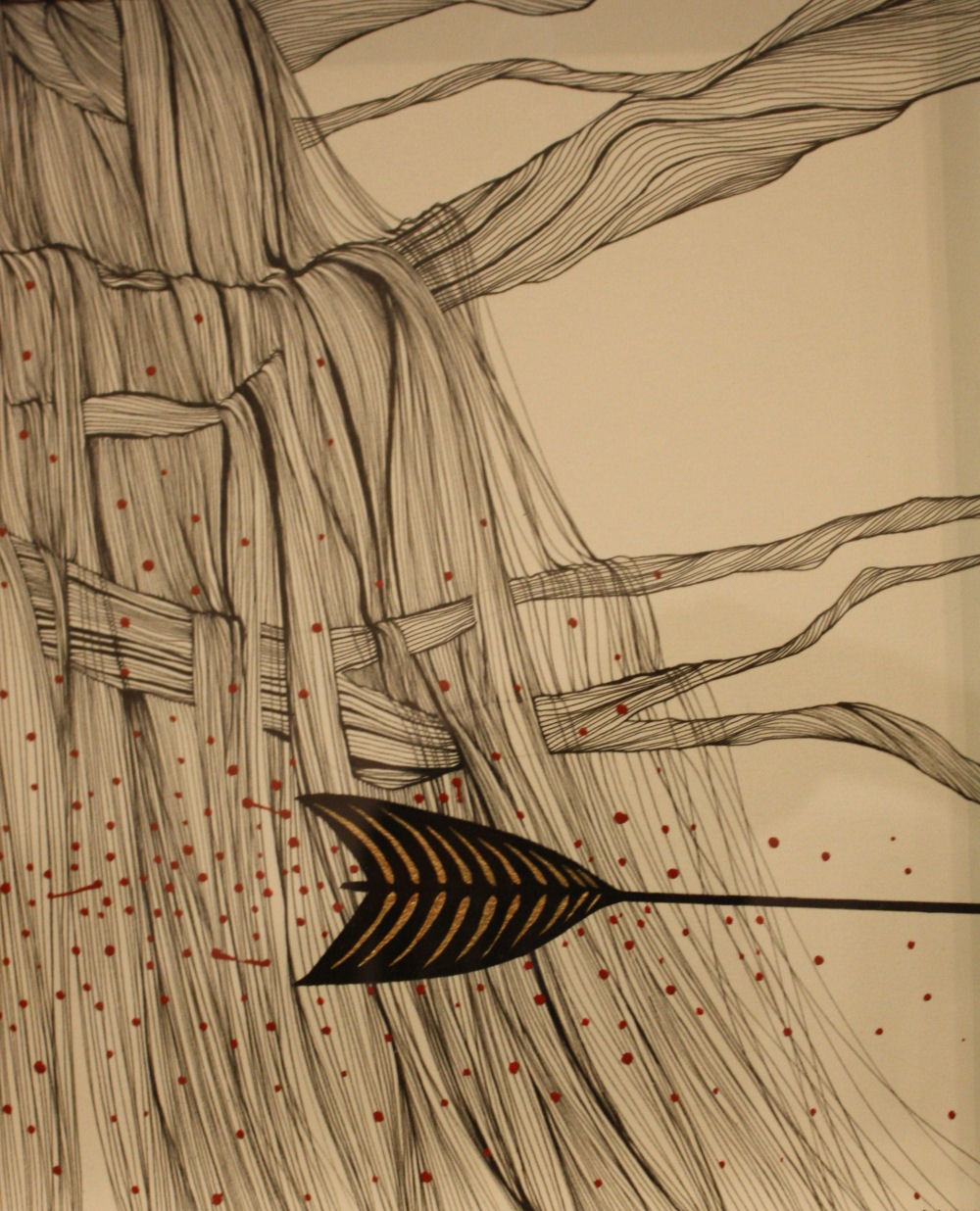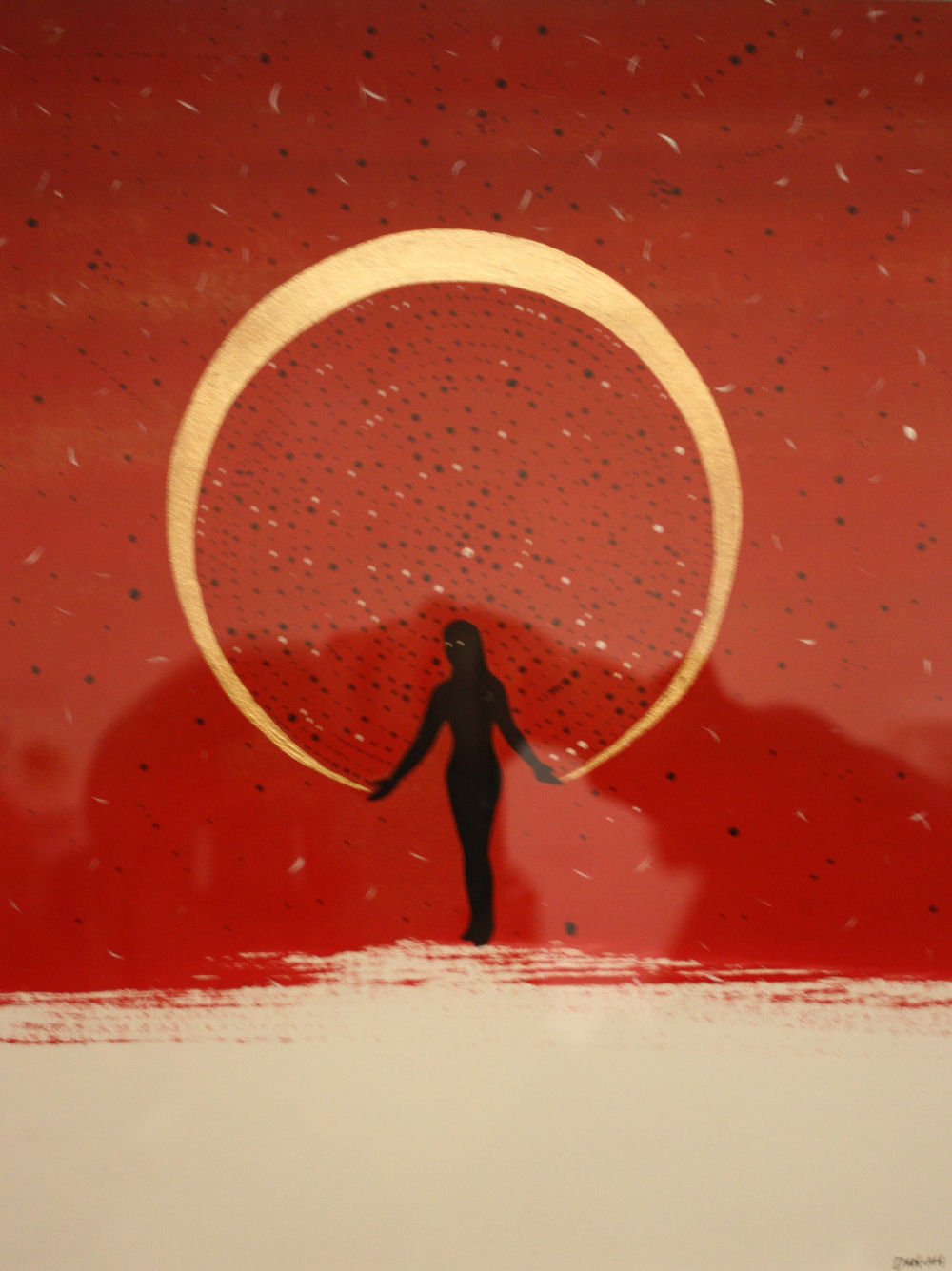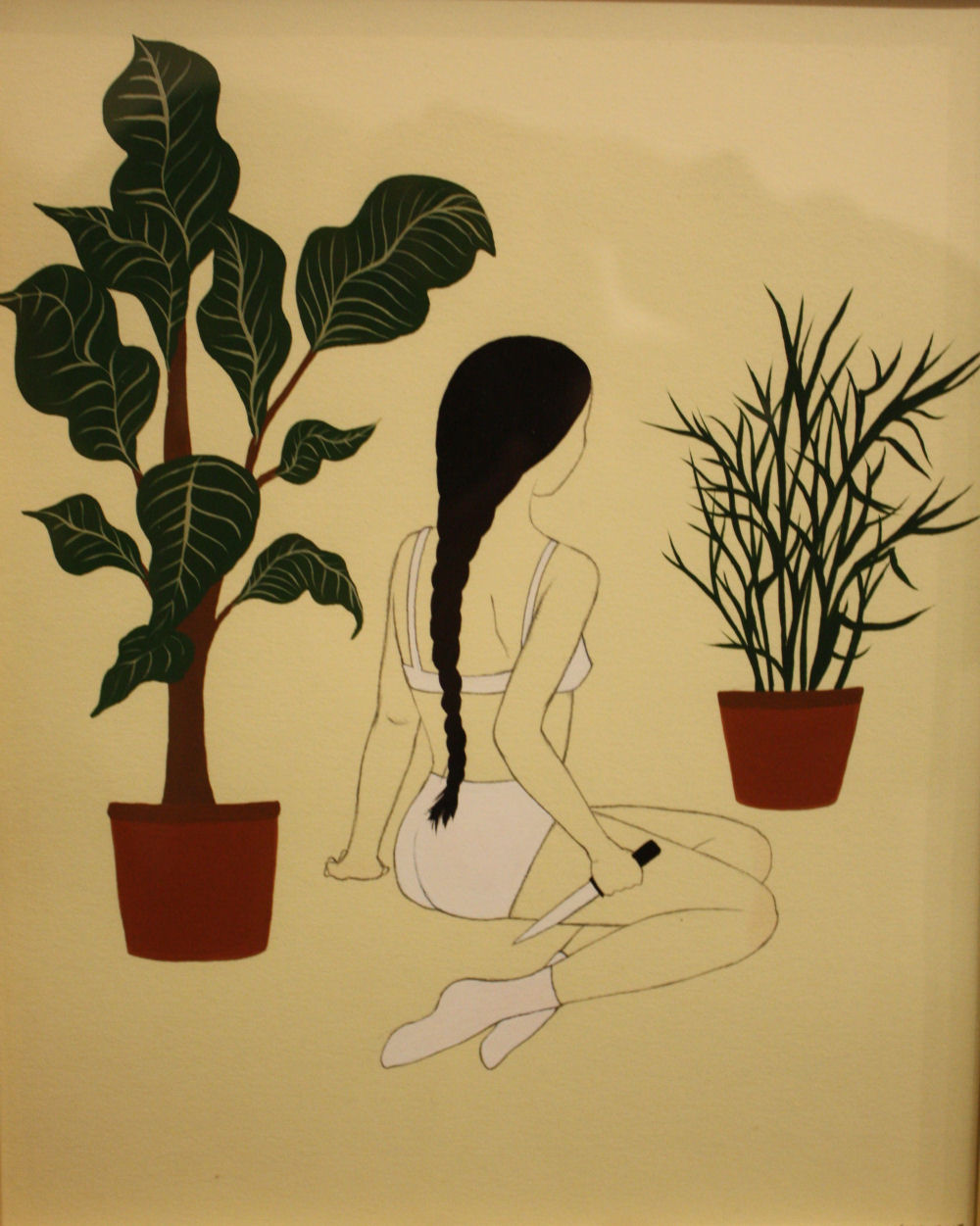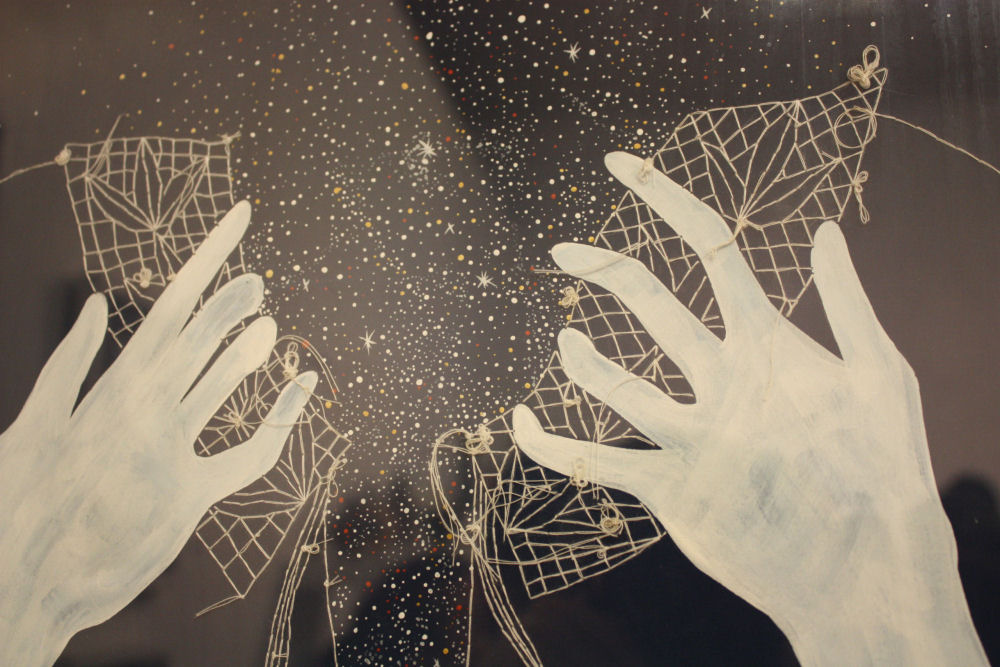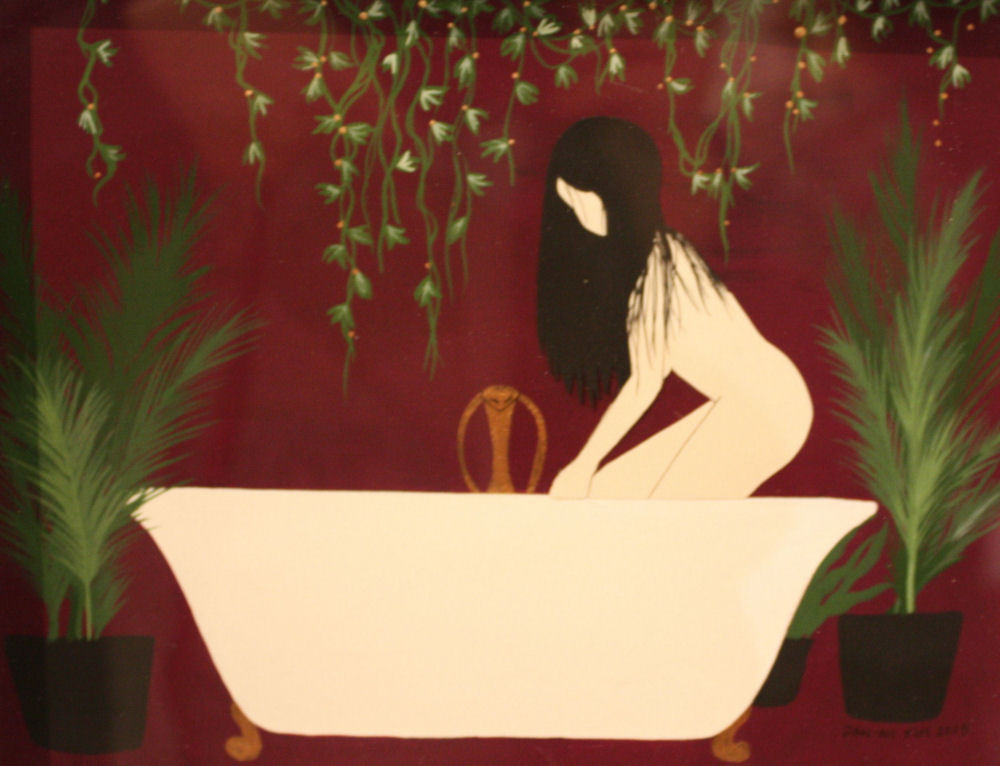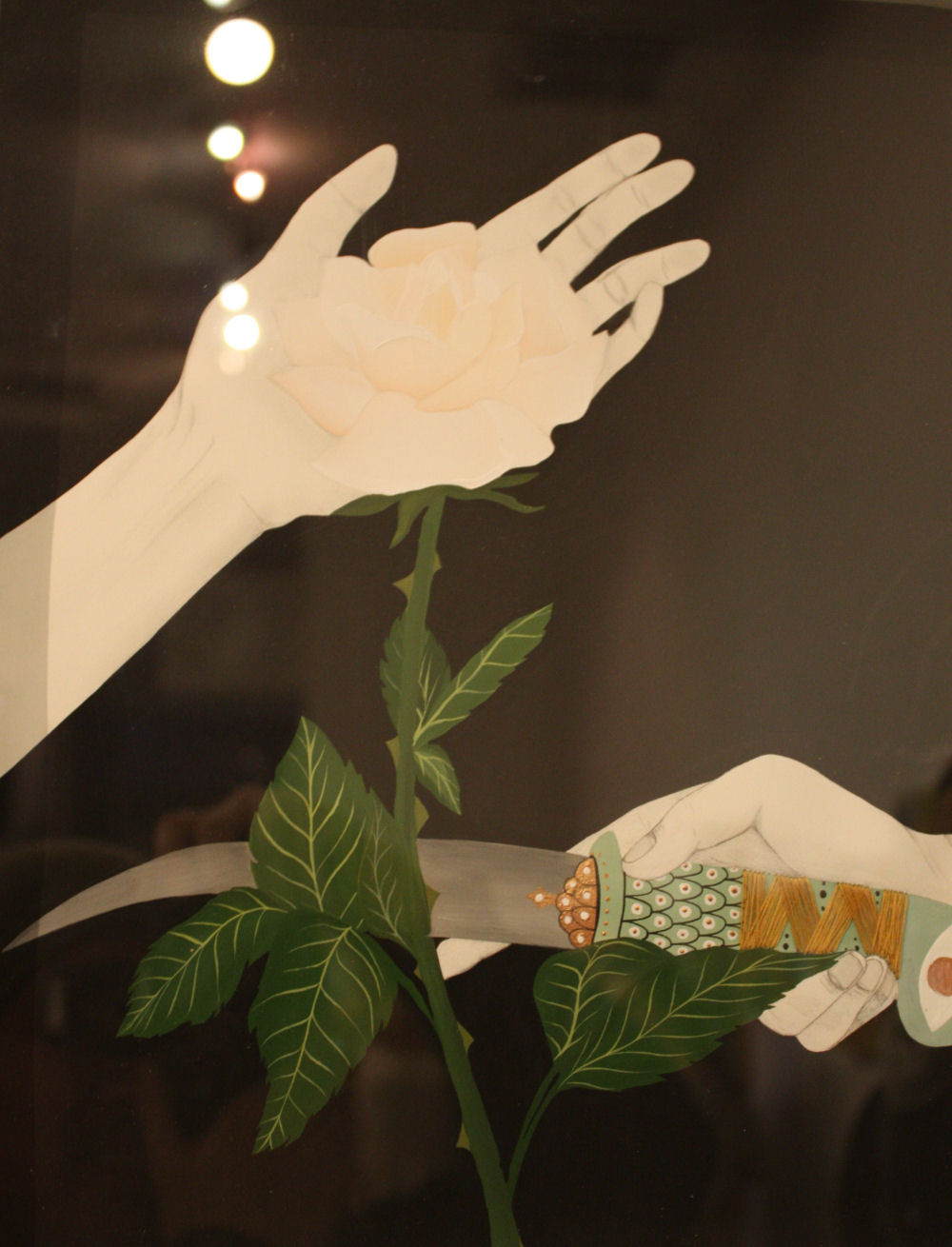 In your art journey, are there any physical objects that have inspired you?

Books! I love finding old books with worn pages to paint on, or ones with faded illustrations and handwritten notes. I always have a stack of reference books near me when I work. About gardening, weaponry, maps, or inspiring artists (Kiki Smith, Louise Bourgeois, Joseph Cornell, Yayoi Kusama, Henry Darger are some favorites). Trees and weapons are some of my favorite things to draw. – Dan-ah Kim, Giant Robot Interview
Godeleine de Rosamel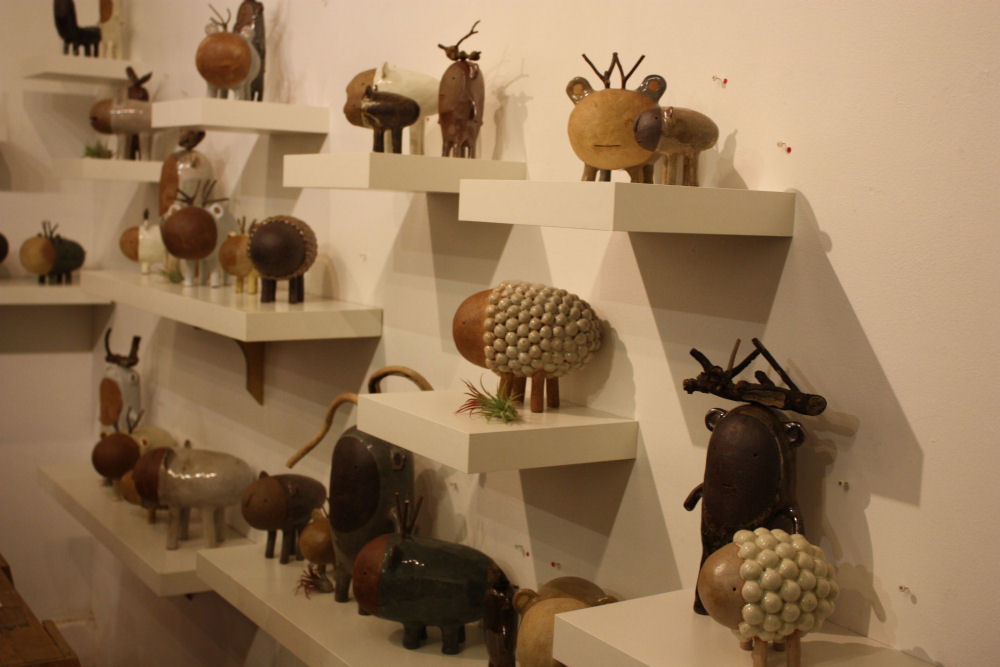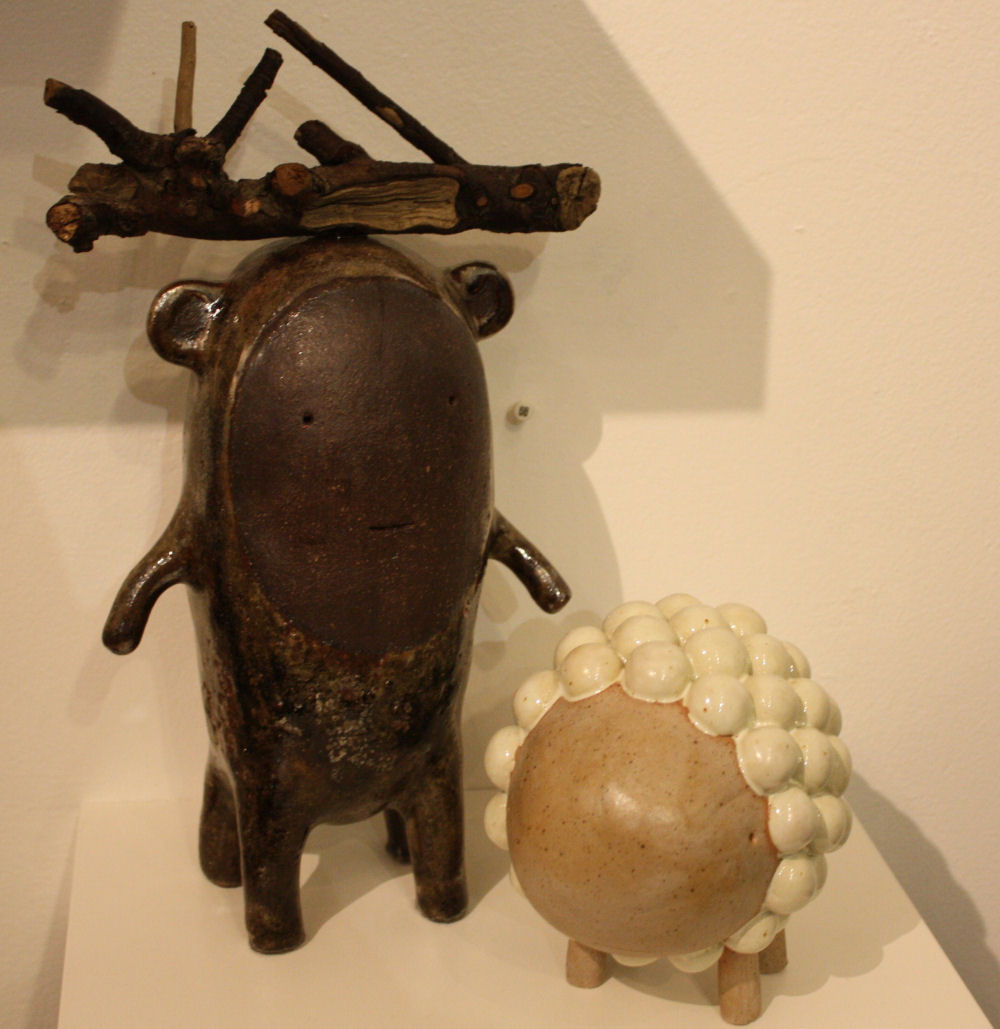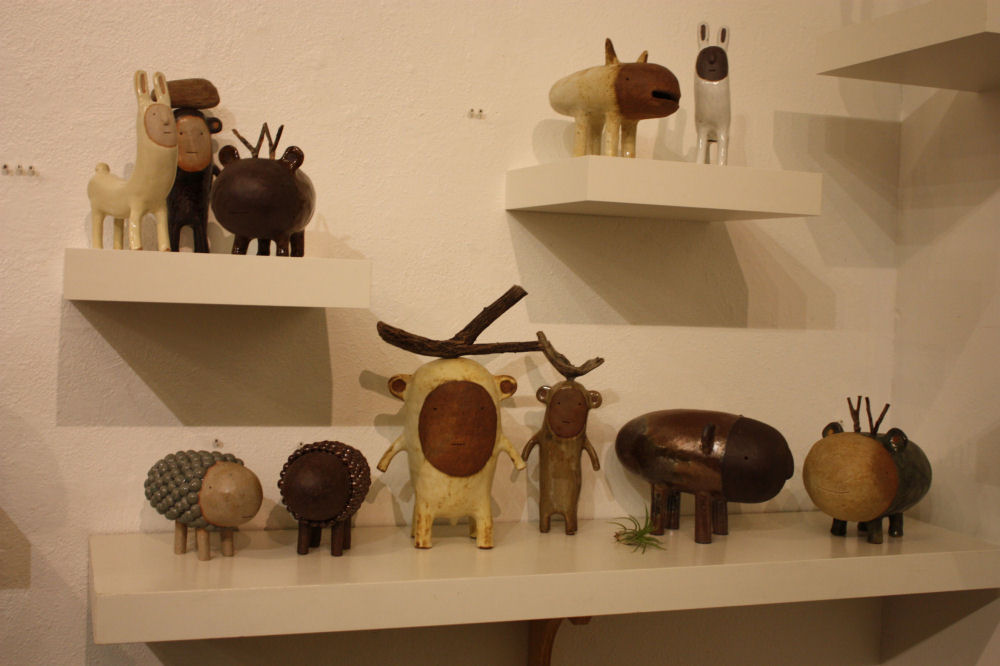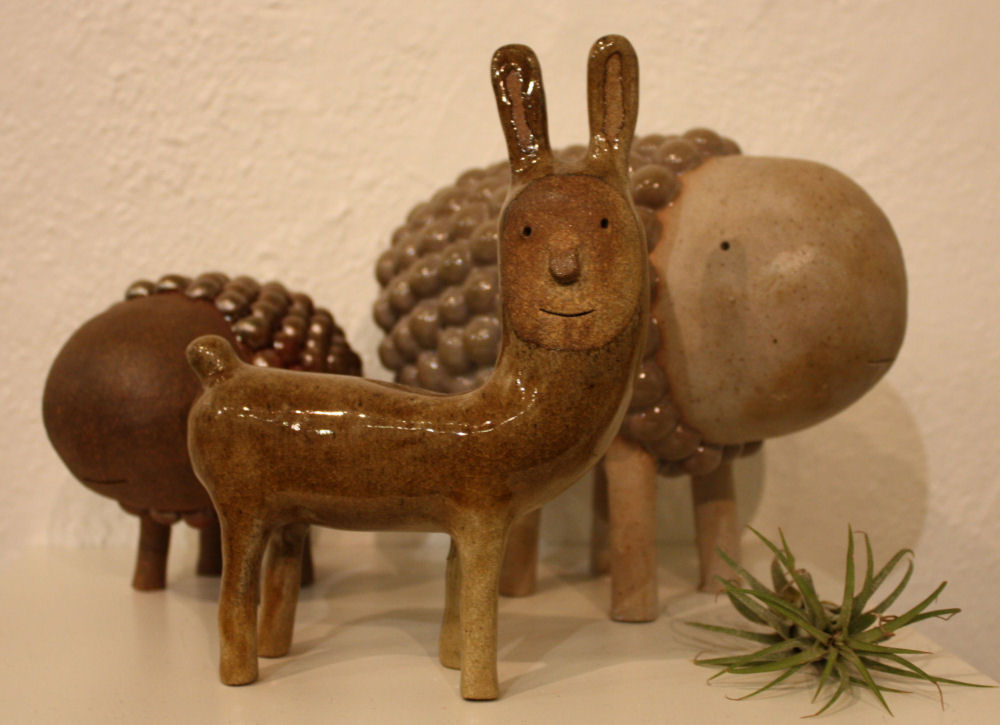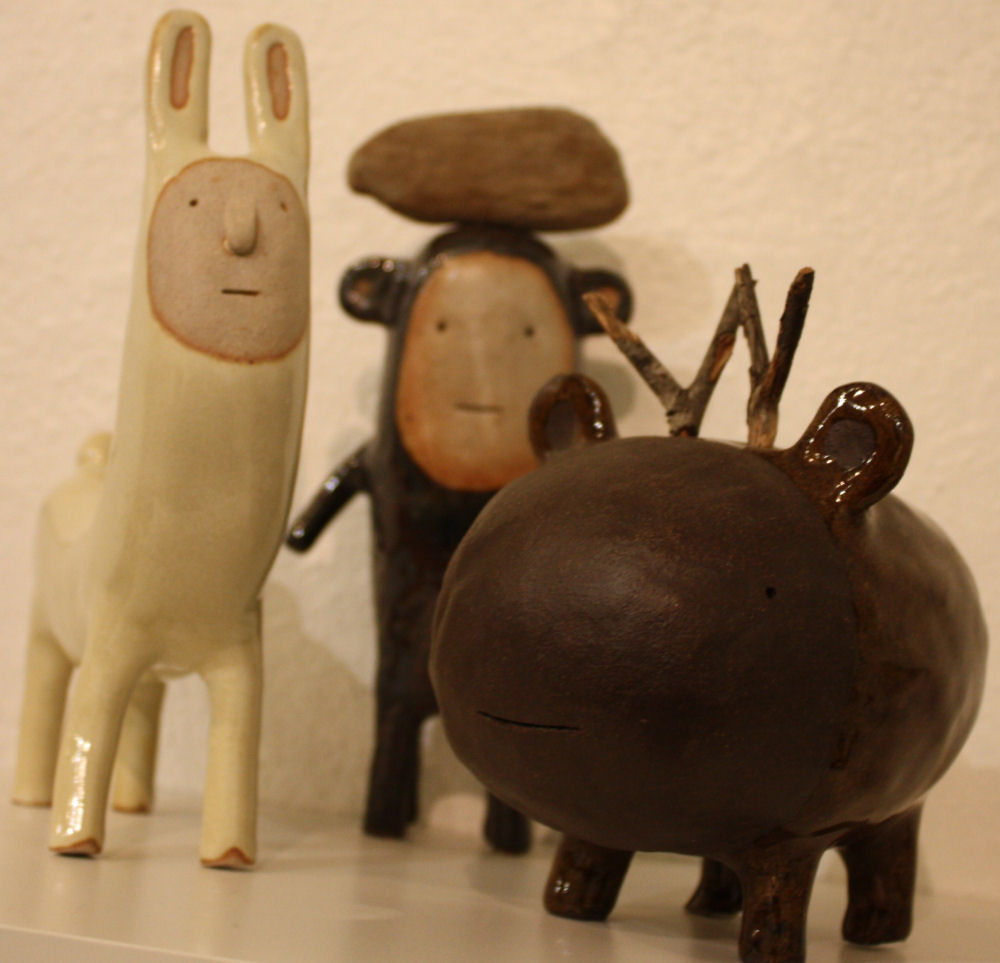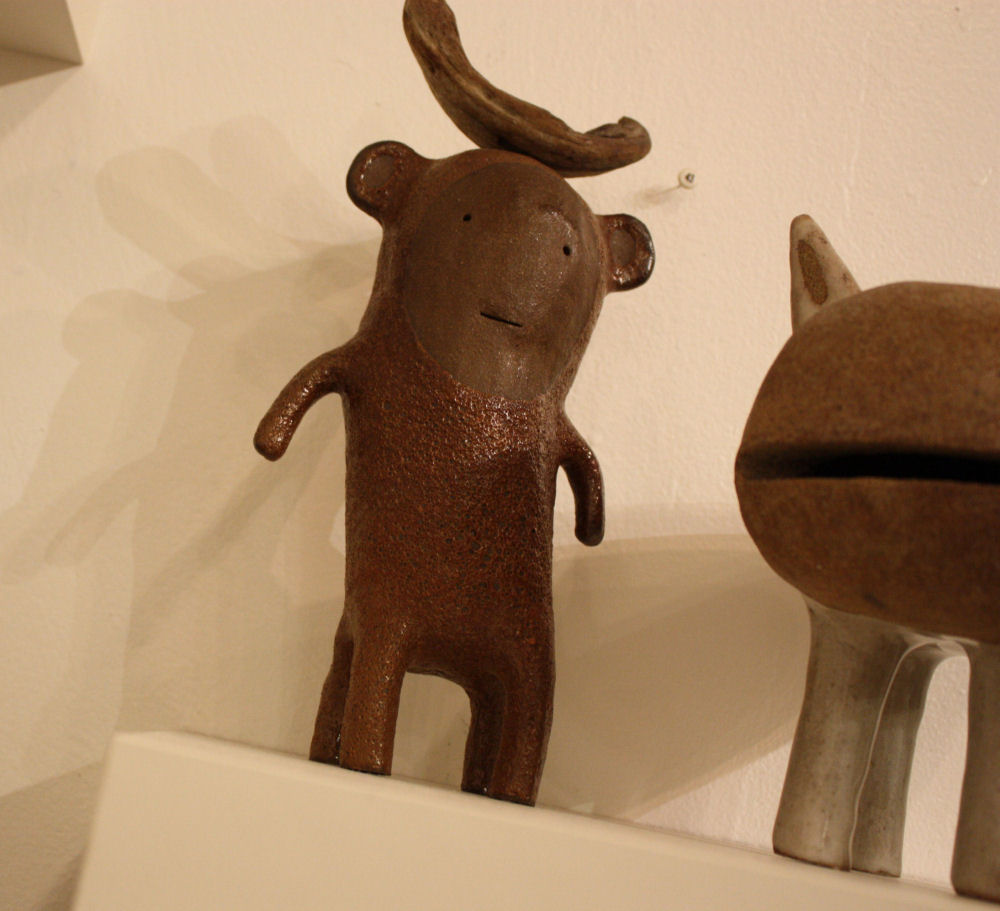 What have been the biggest obstacles in your art career development and how did you get through them?
The biggest obstacles on my career development i think, have been a total lack of talent in self-promotion and lack of related shmoozing skills. I'm pretty shy. I'm still working on this. I probably will still be working on it for many years. – Godeleine de Rosamel, Giant Robot Interview
Merging Views will be open through January 29, 2014 at Giant Robot 2 in Los Angeles.
For more information about Giant Robot, Merging Views, the artists or anything else, please contact GR Editor Eric Nakamura.