Joe Webb's work eschews the neo-traditional standard of digital manipulation, opting to meticulously craft his psychedelic work by hand.
Sourcing two to three images at a time, Webb's finished collages probe the unreality of modern-life, with an emphasis on his disdain for technology.
I started making these simple hand-made collages as a sort of luddite reaction to working as a graphic artist on computers for many years. I like the limitations of collage…using found imagery and a pair of scissors, there are no Photoshop options to resize, adjust colours or undo.

I suppose I've become fairly anti-technology… although I now promote my art on websites, own an iPhone and use Facebook…It's confusing, I wish I had been born 100 years ago. – Joe Webb
Joe Webb – Surreal Hand Made Mixed Media Collages Gallery
 Thirst

Thirst II

Storm in a Tea Cup

Room with a View

International Response
Armageddon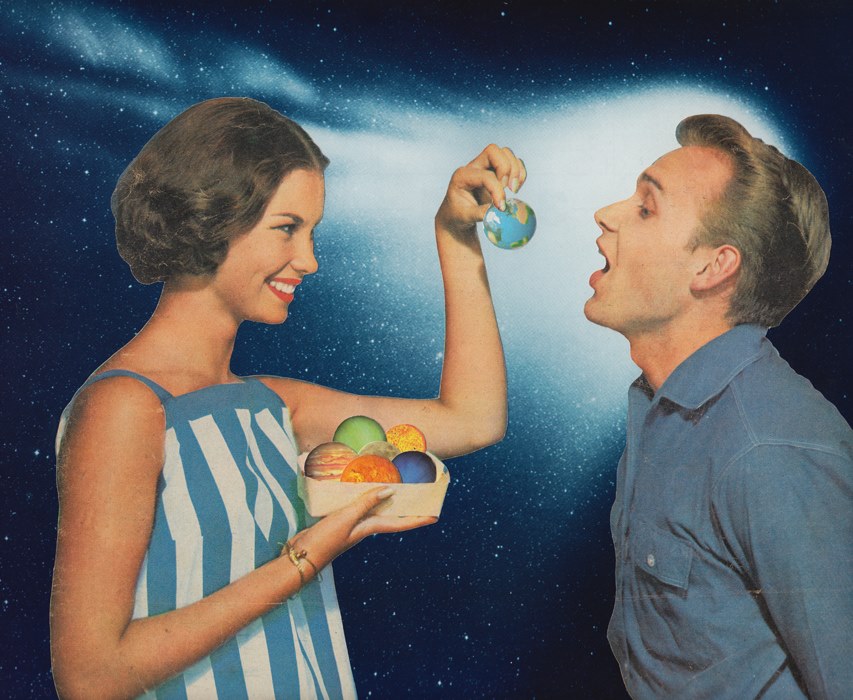 What a Lovely Day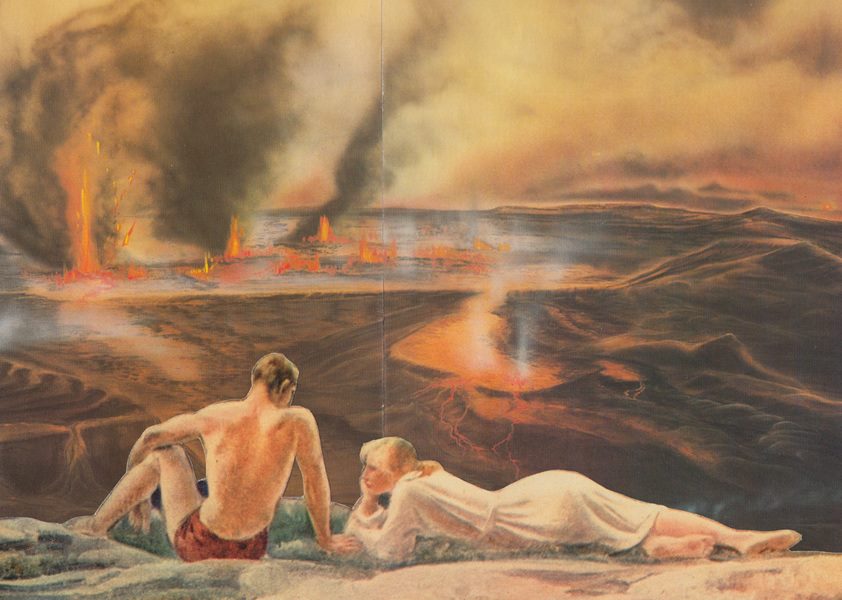 Twelve O'Clock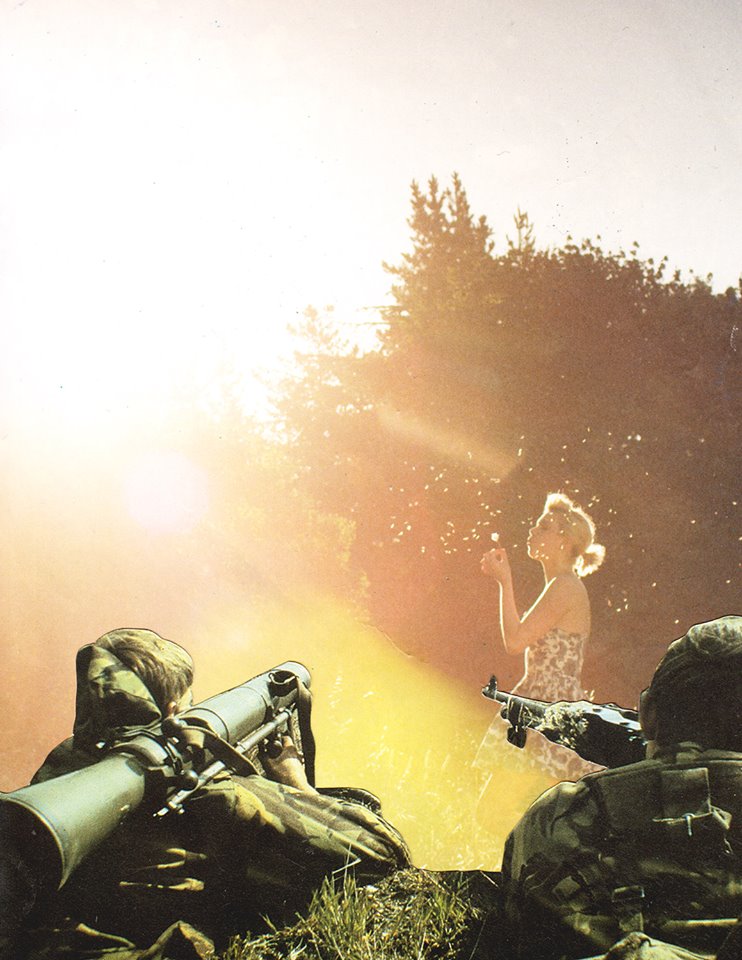 The Chill

Juxtapose

Infatuated

Star Dust

Star Dust II

Sunny Side Up

Playing God

Small Steps

Seaside

Calm and Chaos

Comfort

Star Dust III

Star Dust IV

Star Dust V

Wonder Basket

Sunny Day

Plough

Harvest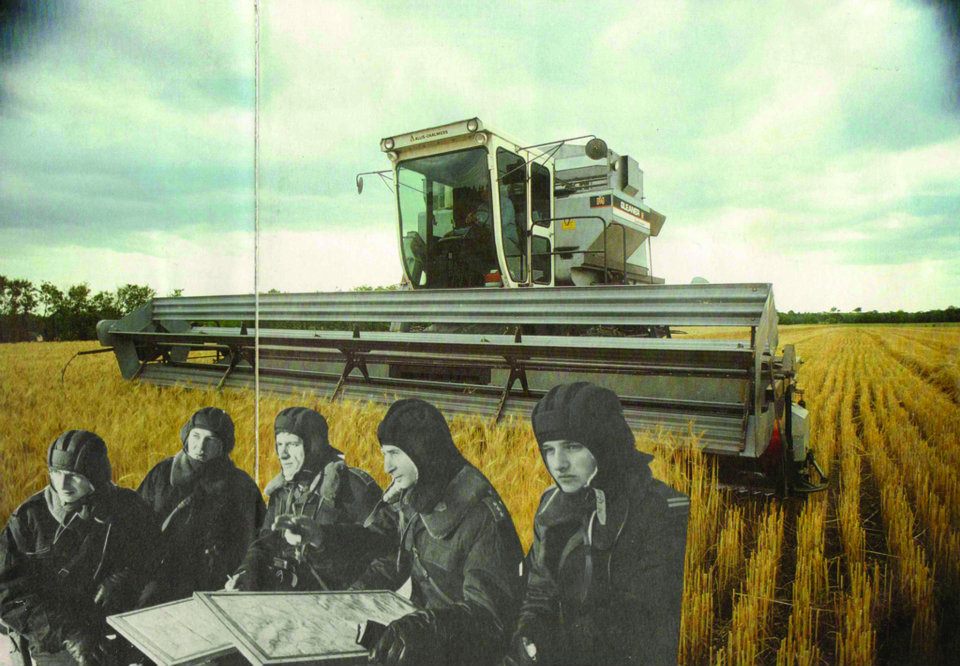 Spoiled View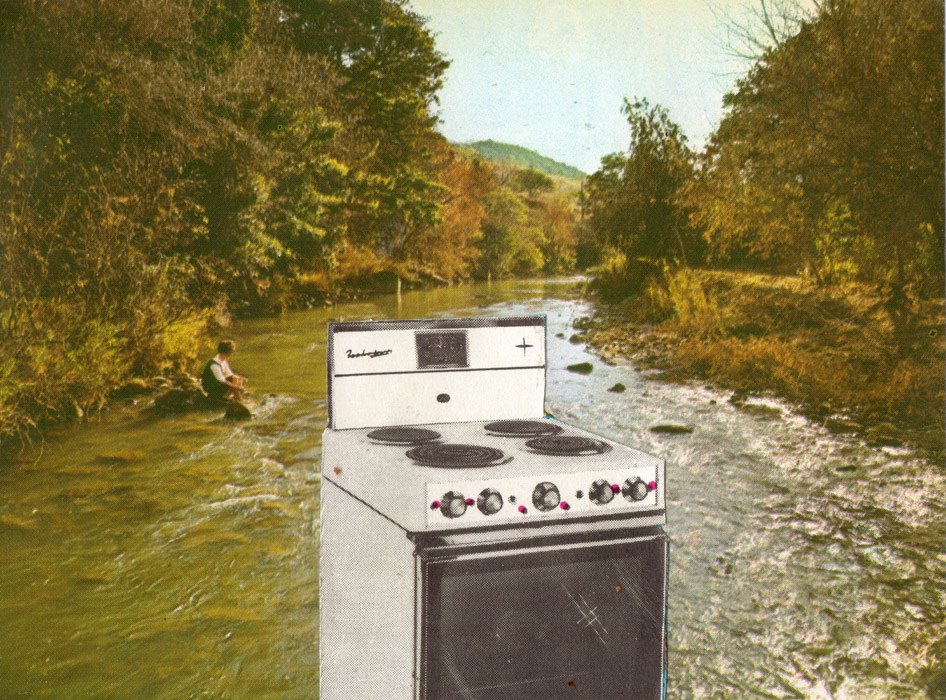 Everything is Fine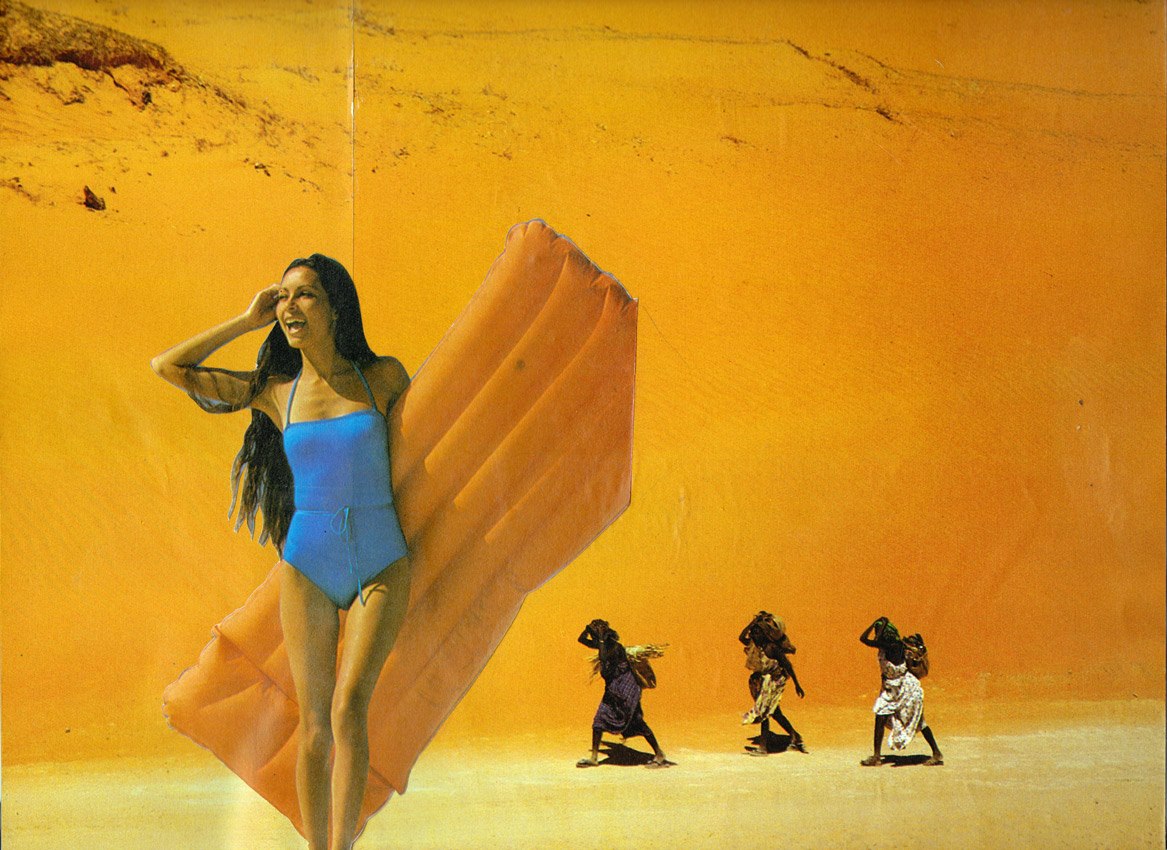 Art School
Distraction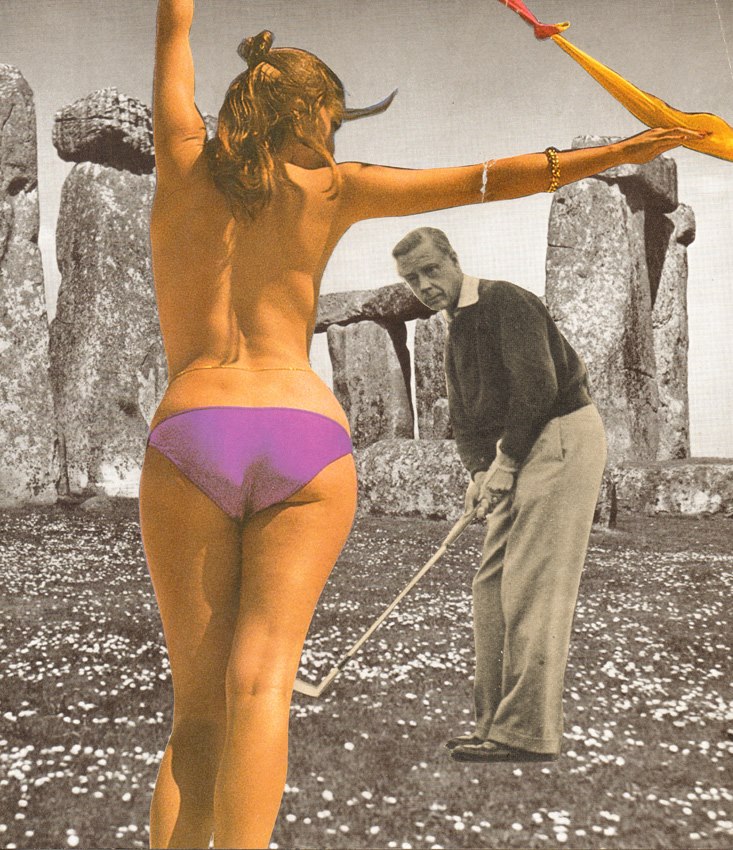 Cuts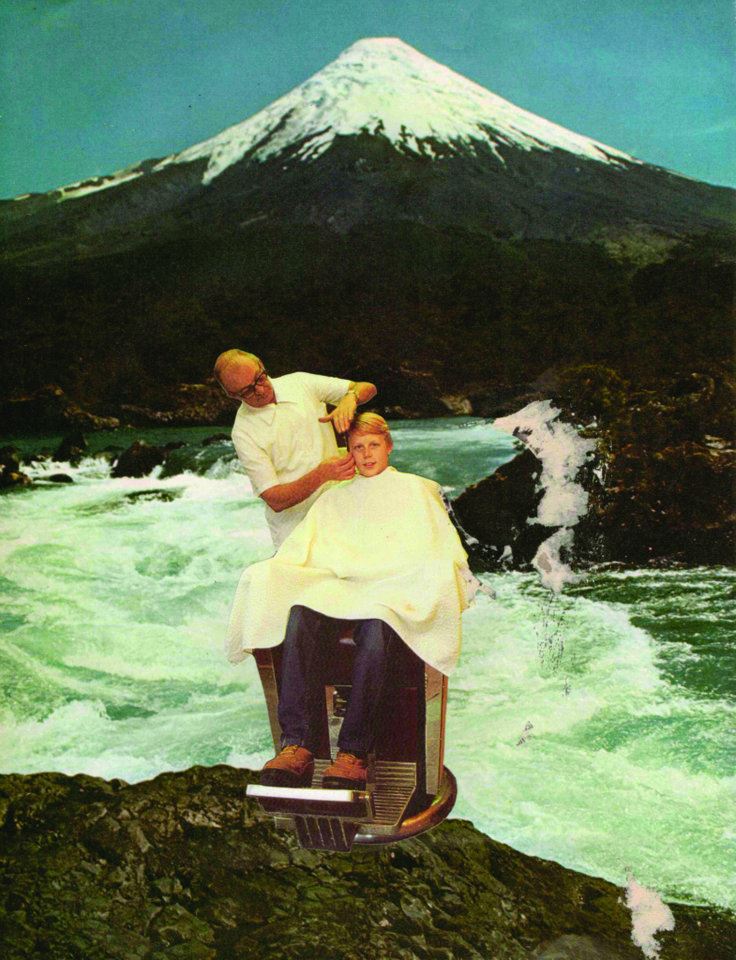 Time Storage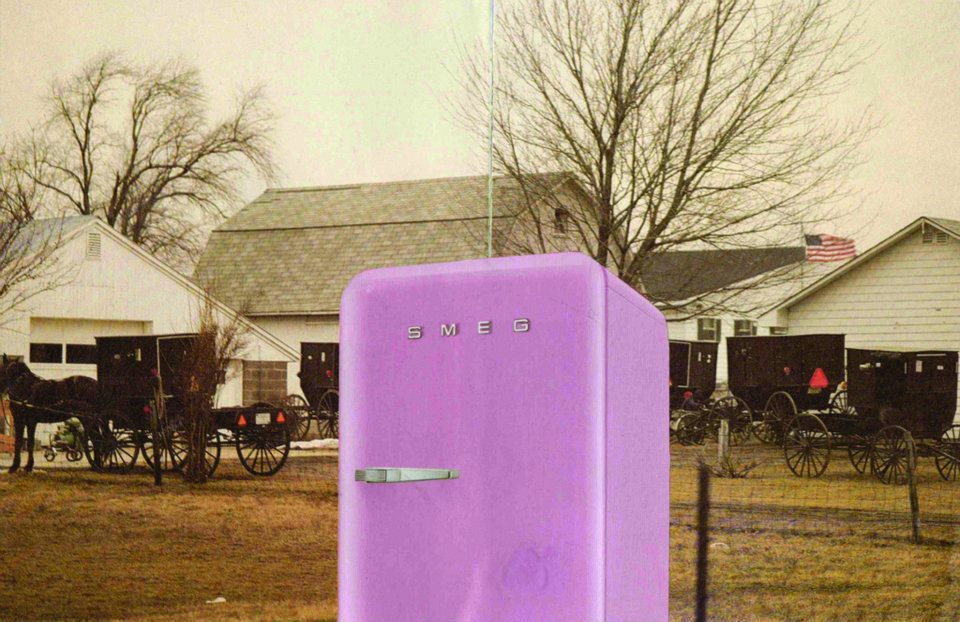 Joe Webb Collages
A selection of work from UK based collage artist Joe Webb.