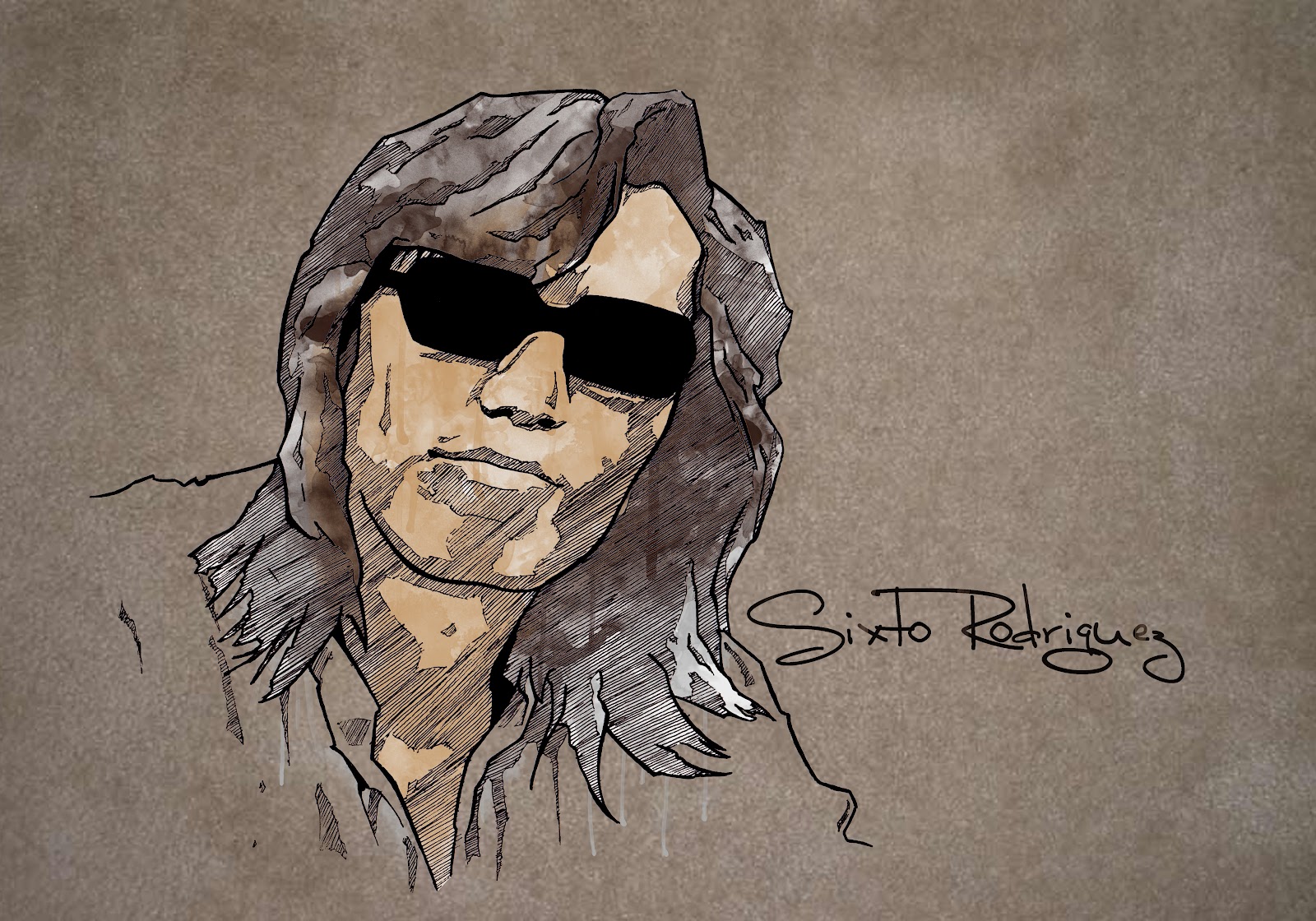 Sixto Rodriguez's tale is one of the most unusual, sombre, yet incredibly heart-warming rags to riches stories I've ever encountered. Imagine being a struggling unknown musician in the United States during the 1970's. Now, also imagine that unbeknownst to you, you've developed a cult following in South Africa and other nearby countries; your musical genius considered to rival that of Bob Dylan and The Rolling Stones.
Sixto Rodriguez's music is a blend of rock, folk, and psychedelic, with an emphasis on societal realities and their short-comings. This is the enigmatic story of Sixto Rodriguez, and this is his music. 
Sixto Rodriguez – I Wonder
You either live under a rock, or you walk in the sunshine. That's pretty much how it goes. – Sixto Rodriguez
Sixto Rodriguez – Cold Fact Album
1.Sugar man 
0:00
2. Only Good For Conversation 
3:49
3. Crucify Your Mind 
6:14
4.This Is Not A Song, It's An Outburst 
8:46
5. Hate Street Dialogue 
10:53
6. Forget It 
13:26
7. Inner City Blues 
15:15
8. I wonder 
18:41
9. Like Janis 
21:15
10. Gommorah (A Nursery Rhyme) 
23:51
11. Rich Folks Hoax 
26:12
12. Jane S. Piddy 
29:15
He's more popular than Elvis in South Africa – Stephen "Sugar" Segerman
Sixto Rodriguez's recent resurgence on the American Music scene can be attributed to a documentary titled: Searching For Sugar Man (Directed by Malik Bendjelloul).
It's an insightful, emotional, tightly spun 86 minute roller-coaster ride. Highly recommended.
If you enjoy Sixto Rodriguez and his music, consider going to see him in concert. His upcoming schedule can be found at his website: sugarman.org.