The glories and pitfalls of immersing in vices are the focus of Jordan Vogt-Roberts's short film, Successful Alcoholics, which structures a young couple's weekend meltdown into a perfectly timed dark comedy.
The drunk couple, played by Lizzy Caplan (Party Down) and T. J. Miller (Comedian), manages to excel at work, get out of tickets, and live without a care in the world, despite or because of the fact that they're permanently shit-faced. The two drink, break shit, vomit, undress, curse, and still do better than everyone else. They manage to please everyone in the face of pretty ridiculous altercations, but when just for a night they lose their buzz, they start to question their own happiness.
With a premise that keeps the couple out of trouble, successful, and out of the humdrum of the everyday, Vogt-Roberts gives himself room to explore the real emotions regarding alcoholism.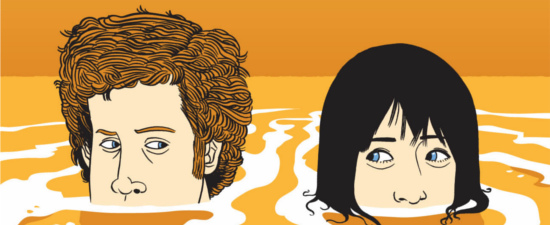 > I'm Short, not Stupid: Succesful Alcoholics | VICE Shorts