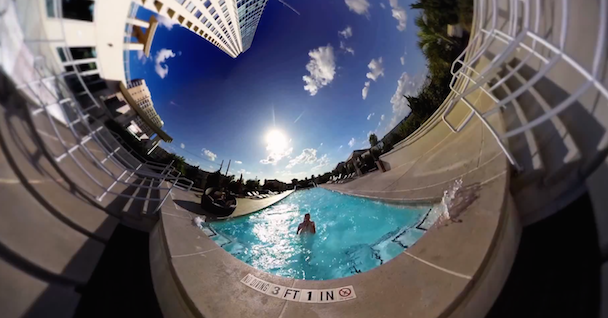 Wild Child's indie-pop folk sound is a wonderful addition to a relaxing time.
Their chill vibe blends smoothly with any laid-back session, and their attention to detail and creativity in their trippy music videos is the proverbial cap on the stem.
Chill out with Wild Child… let us know what you think of their sound and visual style below.
Wild Child – Rillo Talk (3D Go-Pro Special)
Rillo Talk was shot using 6 GoPro Cameras on 3D printed mounts.
Wild Child – Crazy Bird
I'll wait around for days
this porch on which I pace
I need you mine I need me yours
You stole my breath away
You swore to me you'd stay
I've found something that I adore
Oh how
How we supposed to go on
Not knowing if you
bleed the way I do
I do (well I did)
are your eyes traveling elsewhere
You need to know I got the bones rolling hard against the floor
And if you left i'd break until the little pieces felt no more
Whisper the things we'd scream
now kid let's not get mean
I need you mine I need me yours
Four walls and fancy friends
Don't need me none of them
Because I've got you know and that's enough (Well I'm glad)(Well so am I)
Let's take good from our past
Patch holes with things that last
Let's tear it up here you and I
Oh how
How we supposed to go on
Not knowing if you
bleed the way I do
I do (well I did)
are your eyes traveling elsewhere
You need to know I got the bones rolling hard against the floor
And if you left I'd break until the little pieces felt no more
Well these fights sure do take a lot out of me
but the secret I can tell you is I still do believe
I can't promise that I'll always be careful with things
But just know that I'll expect it if you ever do leave
Sweet Marie
I love your name
Oh babe
can you turn your heart this way
Oh how
How we supposed to go on
Not knowing if you
bleed the way I do
I do (well I did)
are your bags traveling elsewhere
You need to know I got the bones rolling hard against the floor
And if you left I'd break until the little pieces felt no more