Lisa Ling goes inside an ayahuasca ceremony in Peru and talks to people who are drinking this potent brew in hopes that it will alleviate their mental and emotional traumas.
Former Marine Ryan LeCompte organizes trips to Peru for war veterans, like himself, who are seeking ayahuasca as a possible treatment for PTSD and other emotional and mental trauma suffered after multiple combat deployments.
Ayahuasca is a way to give relief to those who are suffering, Many veterans are not satisfied with the PTSD treatment they receive when they return from combat.

It's just, 'Here's a pill, here's a Band-Aid.' The ayahuasca medicine is a way to, instead of sweeping your dirt under the rug, you know, these medicines force you to take the rug outside and beat it with a stick until it's clean, And that's how I prefer to clean my house. – Ryan LeCompte, VETEntheogenic
Safe Use of Ayahuasca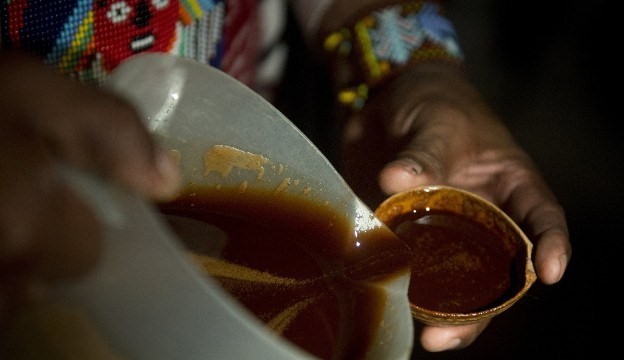 Through IndieGogo.com, the Ethnobotanical Stewardship Council is raising money to create a health guide for ayahuasca centers in the Amazon, so tourists know which centers are safe and harvesting the plants in a sustainable manner that supports the local communities.
The idea would be to put the ESC's logo outside ayahuasca ceremony sites to signify those centers that meet the council's criteria for safety and sustainability.
In addition, there are efforts to study the medicinal benefits of ayahuasca so that it can be regulated and legalized in the United States, explains Rick Doblin, executive director of the Multidisciplinary Association of Psychedelic Studies.
> Could this be the next medicinal marijuana? | CNN Health