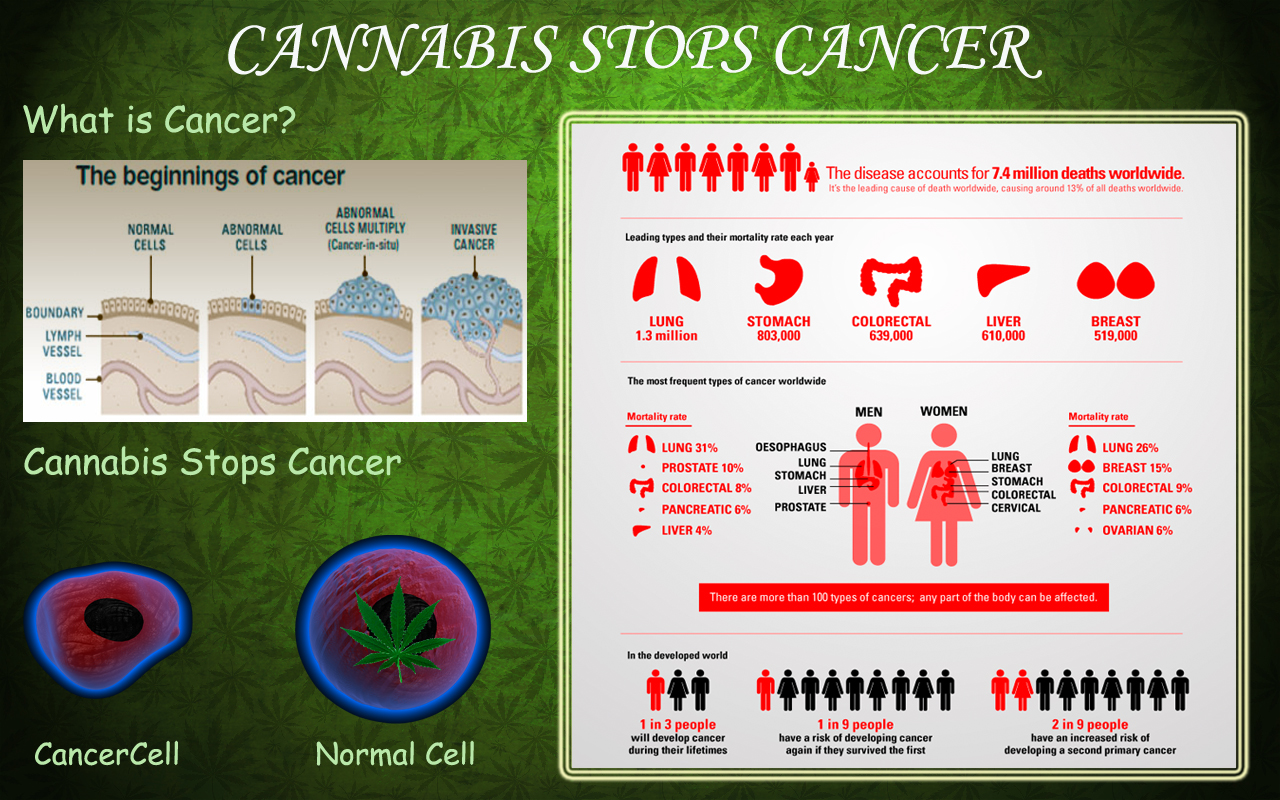 The joint research of Pierre Desprez  and Sean McAllister lead to the discovery of the relationship between ID-1, the gene that causes cancer to spread, and Cannabidiol, also known as CBD, a non-toxic, non-psychoactive chemical compound found in the cannabis plant. The cannabinoid CBD has the ability to send a death signal from the body to the ID-1.
Our body has two types of cannabinoid receptors, CB1 and CB2. When Cannabidiol meets with CB2 receptors your body sends a suicide signal to the cancer cell.
Cannabis Cures Cancer – Proof
This video shows the positive results of CBD's cancer fighting properties in lab tests and on rats.