Earlier this year in May 2014, a baby was placed in critical condition after police tossed a flash grenade into his playpen during a fumbled drug raid.
Five months later, Habersham County officials say they do not plan to pay for the medical expenses of the toddler seriously injured during a police raid.
Bounkham Phonesavah, affectionately known as "Baby Boo Boo," spent weeks in a burn unit after a SWAT team's flash grenade exploded near his face.
The toddler was just 19-months-old and asleep in the early morning hours of May 28. SWAT officers threw the device into his home while executing a search warrant for a drug suspect.
Habersham County officials are defending their decision not to pay, but the child's family isn't giving up.
The Letter of the Law Is Broken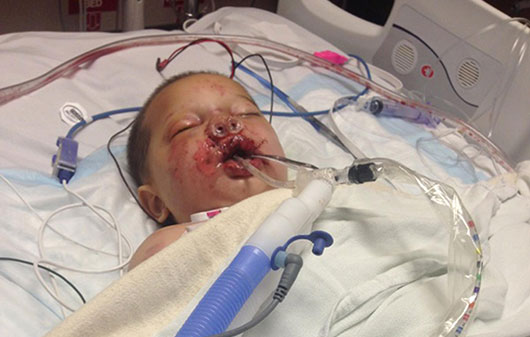 After weeks of recovery at two different hospitals, Channel 2 Action News was there in July as the little boy walked out of a hospital with his family.
He is doing better, but late Friday afternoon, his family's attorney told said the family's medical bills are mounting.
"But at this point, the county is refusing to pay," said attorney Muwali Davis.
Habersham County's attorney provided the following statement, saying:
The question before the board was whether it is legally permitted to pay these expenses. After consideration of this question following advice of counsel, the board of commissioners has concluded that it would be in violation of the law for it to do so.
Latest reports indicate that the raid was influenced by faulty information. The obvious needs to be stated here.
If there's a law that prevents a local government from reimbursing a family to heal a child nearly killed by the negligence and ineptitude of local law enforcement officers, then that law needs to be changed.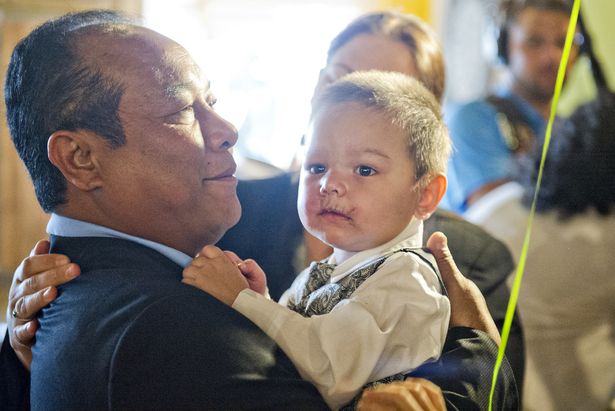 > The drug war means never having to say you're sorry | Washington Post