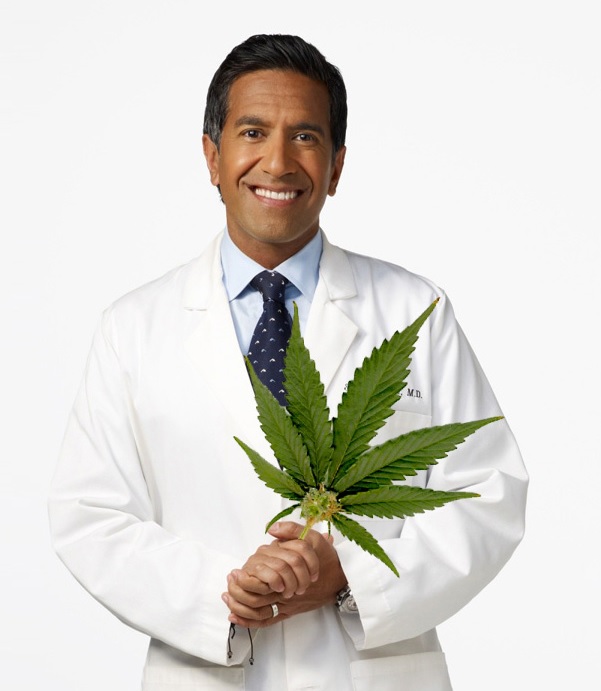 It's been eight months since I last wrote about medical marijuana, apologizing for having not dug deeply into the beneficial effects of this plant and for writing articles dismissing its potential.
I apologized for my own role in previously misleading people, and I feel very badly that people have suffered for too long, unable to obtain the legitimate medicine that may have helped them.
There is emerging science that not only shows and proves what marijuana can do for the body but provides better insights into the mechanisms of marijuana in the brain, helping us better understand a plant whose benefits have been documented for thousands of years. This journey is also about a Draconian system where politics override science and patients are caught in the middle.
The Undeniable Medical Value of Cannabis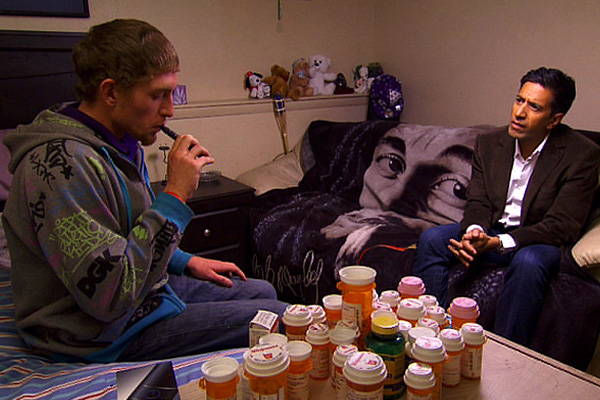 Since our documentary "Weed" aired in August 2013, I have continued to travel the world, investigating and asking tough questions about marijuana.
I have met with hundreds of patients, dozens of scientists and the curious majority who simply want a deeper understanding of this ancient plant. I have sat in labs and personally analyzed the molecules in marijuana that have such potential but are also a source of intense controversy.
I have seen those molecules turned into medicine that has quelled epilepsy in a child and pain in a grown adult. I've seen it help a woman at the peak of her life to overcome the ravages of multiple sclerosis.
I am not backing down on medical marijuana; I am doubling down.
I should add that, although I've taken some heat for my reporting on marijuana, it hasn't been as lonely a position as I expected. Legislators from several states have reached out to me, eager to inform their own positions and asking to show the documentary to their fellow lawmakers.
One place where lawmakers saw a long clip was Georgia, where the state House just passed a medical marijuana bill by a vote of 171-4. Before the legislative session started, most people didn't think this bill had a chance.
Federal Hypocrites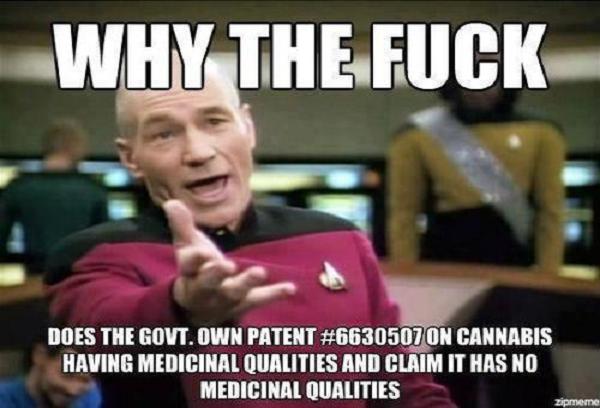 Along the way, the public has become intensely engaged. Our collective society has paid closer attention to this issue than ever before, and with that increased education, support for medical marijuana has only grown, including in some unexpected places.
Pete Carroll, the coach of the Super Bowl-winning Seattle Seahawks, said the NFL should explore medical marijuana if it helps players. NFL Commissioner Roger Goodell hasn't dismissed the idea, saying that if marijuana is reconsidered by the medical establishment, the league would treat it the same as any other medicine. Goodell also says the NFL is following the science that suggests marijuana may help recovery from concussions.
Recently, I had the chance to tell him that the United States already holds a patent on medical marijuana for that very purpose. Patent No. 6630507: Cannabinoids are found to have particular application as neuroprotectants, for example in limiting neurological damage following ischemic insults, such as stroke or trauma.
However, this particular issue still bothers me: How can the government deny the benefits of medical marijuana even as it holds a patent for those very same benefits? Members of the Food and Drug Administration declined my repeated requests for an interview.
Weed Vs Government Approved Drugs
This past year, President Barack Obama told the New Yorker magazine, "I don't think (marijuana) is more dangerous than alcohol." And yet, as alcohol remains available to any adult, the president has not moved to remove marijuana from the list of the most tightly controlled substances in the country.
Since I started my reporting on this topic, I have mostly resisted temptation to inject a subjective moral equivalency into this discussion, such as pitting alcohol against marijuana or reminding you that cocaine and methamphetamine are actually more available than marijuana to patients, physicians and medical researchers: They are Schedule II drugs, with recognized medical uses. Or telling you that on average, a person dies every 19 minutes in this country from a legal prescription drug overdose, while it is virtually unheard-of to die from a marijuana overdose.
> Dr. Gupta: 'I am doubling down' on medical marijuana | CNN