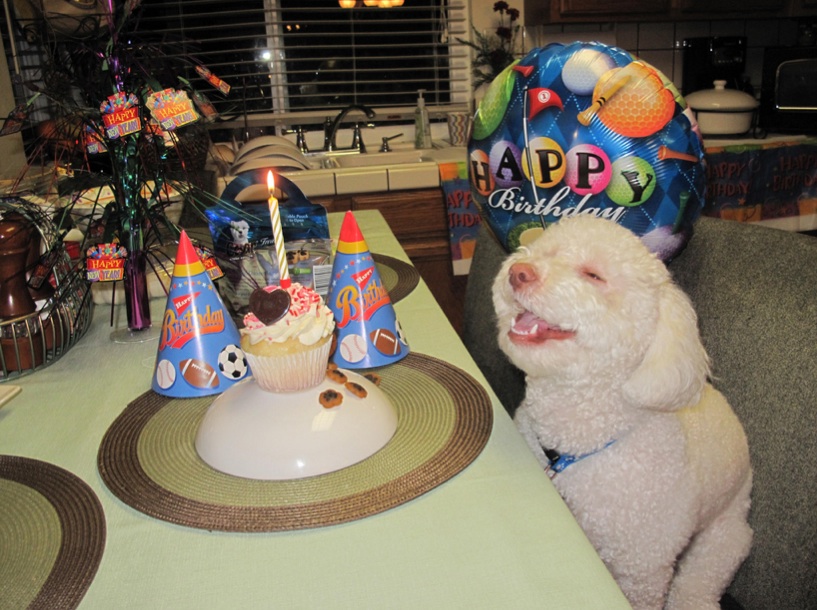 Medical marijuana adds to its growing list of benefits by helping sick and aging dogs. The pain relief and appetite stimulation that medical marijuana provides improves the quality of life for ailing K9s that limp towards the finish line of life.
Often our aging pets that we love go through a variety of invasive procedures in our attempts to extend their lives; medical marijuana can improve their quality of life during that stressful time.
Dog Owner and Vet Medical Marijuana Testimonials
Today, at age 12, he plays like a puppy through the day, his fur is soft and he sleeps at night, soothed not by magic, but by the dose of marijuana in that cheese.

Medical Marijuana has been like the fountain of youth for the American bulldog.

It's really nice to see your sick pet, for his last moments or weeks or months, be happy and not real sick and dealing with needles and surgery.

– Dog Owner: Laura Bugni-Daniel

I grew tired of euthanizing pets when I wasn't doing everything I could to make their lives better. I felt like I was letting them down.

– Veterinarian Doug Kramer
Medical cannabis eased Dr. Karmer's Siberian husky's pain during her final weeks, after she had surgery to remove tumors. Not only did Nikita stop whimpering while using cannabis, but she started eating, gaining weight and meeting him at the door again.
The science behind pet pot use has only begun to be written. But the trend behind the science of medical marijuana has been filled with positive findings. It's an exciting time to be a stoner's dog.
> Cannabis for canines: Medical marijuana for dogs is necessary for pets in pain, U.S. veterinarian says | National Post