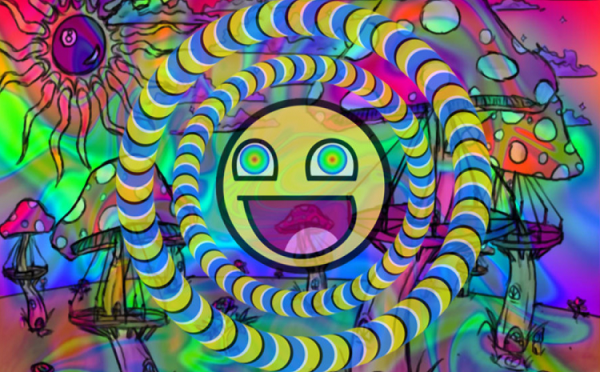 The incredible therapeutic properties of LSD have once again been confirmed in a recent Swiss study.
The first therapeutic study on LSD to take place in 40 years specifically focused on treating anxiety associated with life-threatening illnesses. Psychotherapy was also used in conjunction with LSD to treat participants' anxiety.
Amazingly, every single participant (out of 12) reported experiencing major decreases in anxiety levels due to the LSD-assisted psychotherapy. These decreases in anxiety persisted even 12 months after being administered the LSD. Furthermore, no negative effects were reported by any of the participants. The study was led by Peter Gasser, M.D., who stated:
…we had in 30 sessions (22 with full dose 200 μg LSD and 8 with placebo dose 20 μg LSD) no severe side effects such as psychotic experiences or suicidal crisis or flashbacks or severe anxieties (bad trips)…That means that we can show that LSD treatment can be safe when it is done in a carefully controlled clinical setting.
Subjects receiving 200 µg LSD and psychotherapy, compared to an active placebo of 20 µg LSD, experienced a reduction in anxiety. Because the reduction in anxiety was still present at a 12-month follow up, Gasser believes that LSD has incredible potential for treating a whole array of psychological conditions.
Researchers noted that one of the most important aspects of the study was that the participants were able to freely contemplate and discuss their experiences while under the effects of LSD, as well as after the trip had ended.
Psychedelics such as LSD, mescaline, and psilocybin do not cause brain damage and are considered by medical professionals to be non-addictive.  Over 30 million people currently living in the US have used LSD, psilocybin, or mescaline.
Lysergic acid diethylamide (LSD) was discovered accidentally by Albert Hofmann on April 16, 1943. He had actually unintentionally created it 5 years prior while attempting to synthesize potentially medicinal active constituents from ergot fungus, a fungus that grows on rye. For 5 years the synthesis collected dust until he decided to reexamine it. While reexamining the LSD a small amount was absorbed into Hofmann's fingertip.
Last Friday, April 16,1943, I was forced to interrupt my work in the laboratory in the middle of the afternoon and proceed home, being affected by a remarkable restlessness, combined with a slight dizziness. At home I lay down and sank into a not unpleasant intoxicated-like condition, characterized by an extremely stimulated imagination. In a dreamlike state, with eyes closed (I found the daylight to be unpleasantly glaring), I perceived an uninterrupted stream of fantastic pictures, extraordinary shapes with intense, kaleidoscopic play of colors. After some two hours this condition faded away. – Albert Hofmann
Hofmann was intrigued, and three days later he tried it again, marking April 19, 1943 as the first day a human being ever intentionally consumed LSD.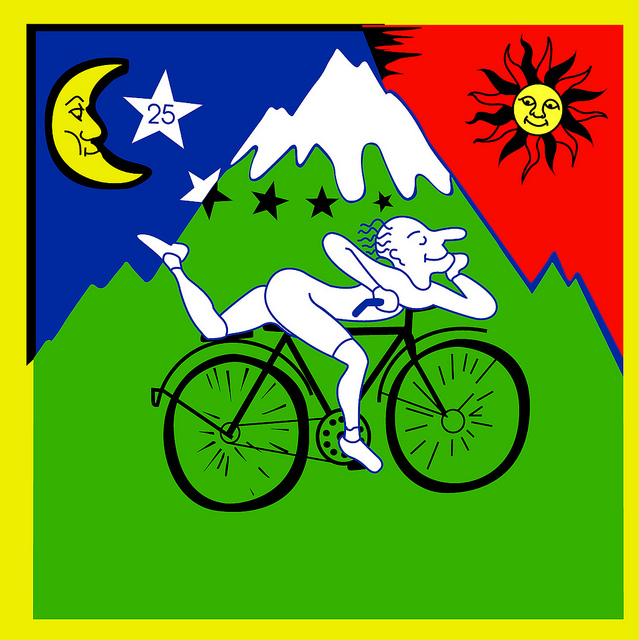 This day is now known as "Bicycle Day," because Hofmann rode his bike home while he was tripping. Hofmann and his wife spent the rest of their lives advocating the use of LSD, psilocybin, and other psychedelics in the field of psychotherapy.
Below is a documentary on LSD which focuses on Albert Hofmann.
Hofmann's Potion – Albert Hofmann LSD Documentary
By the mid-1950s, LSD-research was being published in medical and academic journals all over the world. It showed potential benefits in the treatment of alcoholism, drug addiction, and other mental illnesses. This film explores those potential benefits, and the researchers who explored them.
> Effects of Lysergic Acid Diethylamide 100% Positive | Wonder Gressive