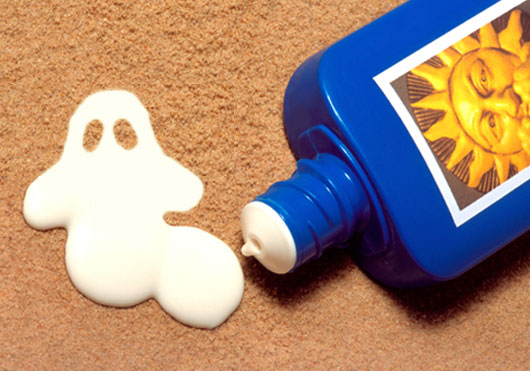 Ask somebody about sunscreen and you're likely to receive an earful of disinformation from a person who has been repeatedly misinformed by health authorities and the mainstream media. Here's a quick guide to the 5 most important things you need to know about sunscreen, sunlight and vitamin D:
#1) The FDA refuses to allow natural sunscreen ingredients to be used in sunblock, sunscreen products
If you create a truly natural sunscreen product using exotic botanicals with powerful sunscreen properties, you will never be able to market it as a "sunscreen" product. That's because the FDA decides what can be used as sunscreen and what can't, regardless of what really works in the real world.
This whole monopoly over sunscreen chemicals is designed to protect the profits of the chemical companies while marginalizing the natural product companies which could easily formulate far better solutions.
#2) Nearly all conventional sunscreen products contain cancer-causing chemicals
Read the ingredients of any sunscreen product sold at any mainstream store and you will not be able to pronounce most of the chemicals found in the ingredients list. That's because most sunscreen products are formulated with cancer-causing fragrance chemicals, parabens, harsh alcohols, toxic chemical solvents and petroleum oils. A typical sunscreen product is actually a chemical assault on your body. That's why research shows that using sunscreen actually causes more cancer than it prevents
#3) You can boost your internal sun resistance by changing what you eat
You can boost your internal sunscreen by eating antioxidant-rich foods and superfoods. The supplement astaxanthin, for example, is very well known for boosting your skin's natural resistance to sunburn. Its fat-soluble carotenoids are actually transported to skin cells where they protect those cells from UV exposure.
Nearly everyone mistakenly believes that a person's sunlight burn response is purely a genetic factor. They're wrong. You can radically improve your resistance to UV exposure through dietary changes.
#4) UV exposure alone does not cause skin cancer
It is a complete medical myth that "UV exposure causes skin cancer." This false idea is a total fabrication by the medical community (dermatologists) and the profit-driven sunscreen companies.
Skin cancer can only be caused when UV exposure is combined with chronic nutritional deficiencies that create skin vulnerabilities.
To create skin cancer, in other words, you have to eat a junk food diet, avoid protective antioxidants, and then also experience excessive UV exposure. All three of those elements are required. Conventional medicine completely ignores the dietary influences and focuses entirely on just one factor: Sunscreen vs. no sunscreen.
#5) Not all "natural" sunscreen products are really natural
Be careful when shopping for so-called "natural" sunscreen products. While there are some good ones out there, many are just examples of greenwashing, where they use terms like "natural" or "organic" but still contain loads of synthetic chemicals anyway.
A good guide for checking on sunscreen products is the Environmental Working Group guide
Some of the products that are truly natural include Loving Naturals sunscreen and Badger All Natural Sunscreen. Don't use any sunscreen product containing ingredients that sound like chemicals: Methyl,  Propyl, Ethyl, etc.
Always buy unscented sunscreen, a typical sunscreen product is made with over a dozen cancer-causing fragrance chemicals, and they're absorbed right through your skin.
> Surprising Things You're Not Supposed To Know About Sunscreen | Natural News