What is Intermittent Fasting?
Research shows that those who eat less are generally healthier and live longer than those who eat more. Intermittent fasting is based on this principle. Basically, it's a technique that incorporates a weekly fast into your routine. This method is great because it allows you to reap the benefits of fasting without leaving you feeling weak or deprived.
I can understand that this idea might not sound very appealing, but the fact is there's ton of health benefits to fasting, and it really isn't as horrible as it sounds.
The Benefits of Intermittent Fasting
Aside from removing your cravings for sugar and snack foods and turning you into an efficient fat-burning machine, thereby making it far easier to maintain a healthy body weight, modern science has confirmed there are many other good reasons to fast intermittently. For example, research presented at the 2011 annual scientific sessions of the American College of Cardiology in New Orleans showed that fasting triggered a 1,300 percent rise of human growth hormone (HGH) in women, and an astounding 2,000 percent in men.
HGH, human growth hormone, commonly referred to as "the fitness hormone," plays an important role in maintaining health, fitness and longevity, including promotion of muscle growth, and boosting fat loss by revving up your metabolism. The fact that it helps build muscle while simultaneously promoting fat loss explains why HGH helps you lose weight without sacrificing muscle mass, and why even athletes can benefit from the practice (as long as they don't overtrain and are careful about their nutrition). The only other thing that can compete in terms of dramatically boosting HGH levels is high-intensity interval training. Other health benefits of intermittent fasting include:
| | |
| --- | --- |
| Normalizing your insulin and leptin sensitivity, which is key for optimal health | Improving biomarkers of disease |
| Normalizing ghrelin levels, also known as "the hunger hormone" | Reducing inflammation and lessening free radical damage |
| Lowering triglyceride levels | Preserving memory functioning and learning |
Source: Mercola
Burning Fat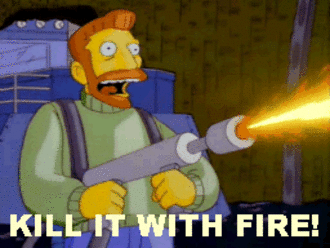 From a fat-burning perspective, intermittent fasting is a powerful tool. When you're in a fed state, the body has to produce insulin to keep your blood sugar at a safe level. Insulin's main job is to shuttle excess glucose (sugar) from the bloodstream over to the muscle, liver or fat cells for storage. But insulin doesn't only take sugar out of the blood – it also increases fat storage.
Now, if a person were to eat small, infrequent meals every day, this release of insulin would not be a big deal. The problem is many experts have led people to believe that eating five or six meals a day is the only way to eat for weight loss. Now let's think about this logically for a second. Do you think the best way to lose weight is to cause your body to constantly release a hormone that favors fat storage? I didn't think so!
Metabolism
Another rumor is that fasting and/or eating infrequent meals every day will slow down your metabolism. This simply isn't true.
To make this point clear, all you have to do is think back to our primitive ancestors. They rarely (if ever) ate the same amount of food on consecutive days. Their caloric intake was dependent on what was available on that particular day. And they would be forced to fast intermittently because sometimes food was simply unavailable.
Furthermore, evolution takes, minimally, thousands of years, and even though our world has changed drastically, our bodies have not had time to evolve from this primitive lifestyle. As a matter of fact, it has only been within the last 50 to 100 years that our bodies have been exposed to a consistent caloric intake. The truth is, being in a consistently fed state is not natural to the body's physiology. This is precisely why eating less leads to better health and a longer life.
Telomeres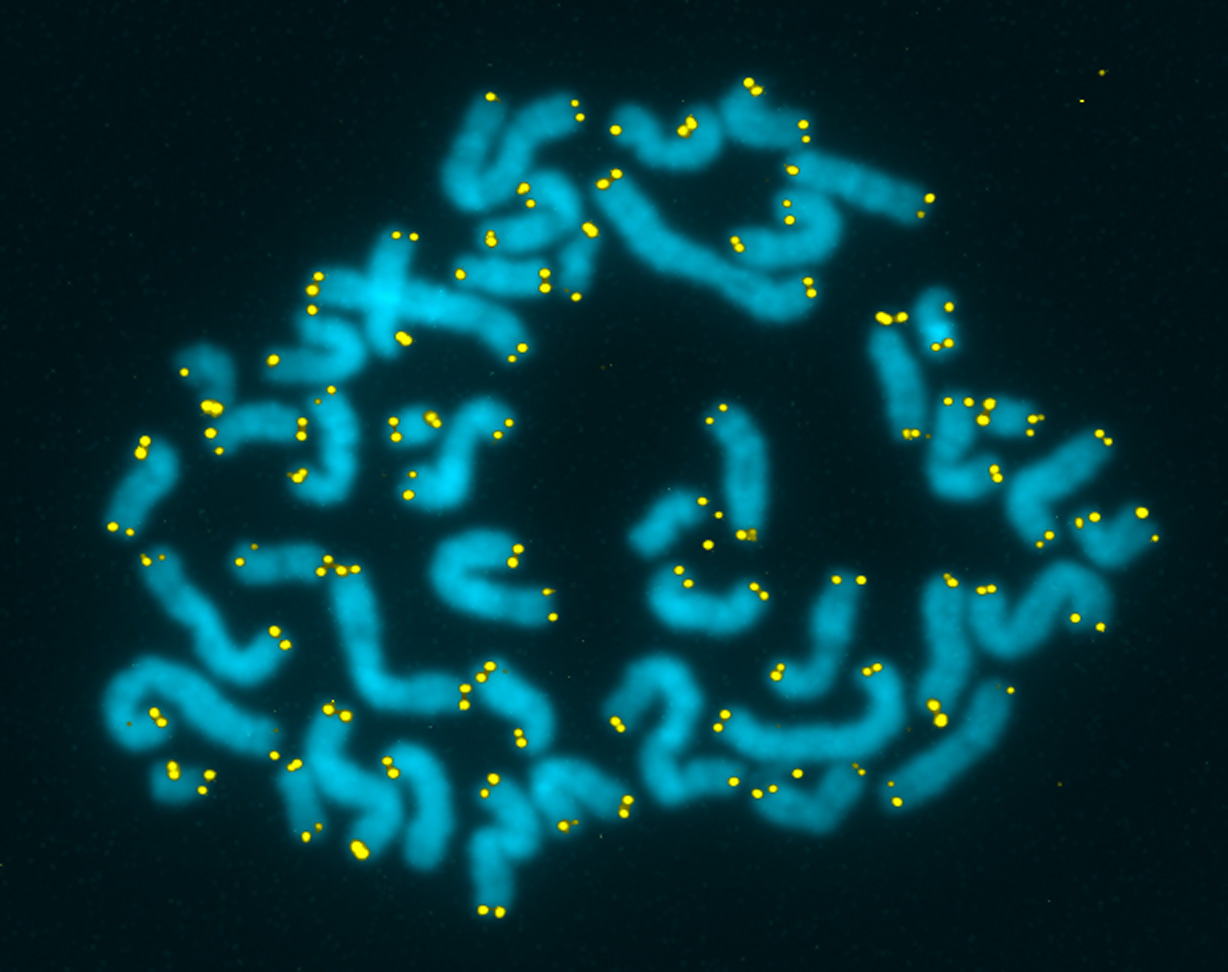 So, how does intermittent fasting work? There are a lot of different things that happen in the body on a cellular level when you're in a fasted state, but one I can single out has to do with the length of your telomeres. You can compare telomeres to the plastic casings at the end of a pair of shoelaces. Just as the plastic casings protect the end shoestrings, telomeres protect the ends of your chromosomes. The length of these guys is important. Basically, the shorter your telomeres, the shorter your lifespan.
It just so happens that intermittent fasting is a way to increase the length of your telomeres. Actually, simply eating less can also help your telomeres stay nice and long. Animal studies have shown that animals who ate about 30 percent fewer calories also lived about 30 percent longer than the animals that ate more. So the next time somebody says you should eat five or six meals a day, I suggest you think twice before following their advice.
Blood Sugar Issues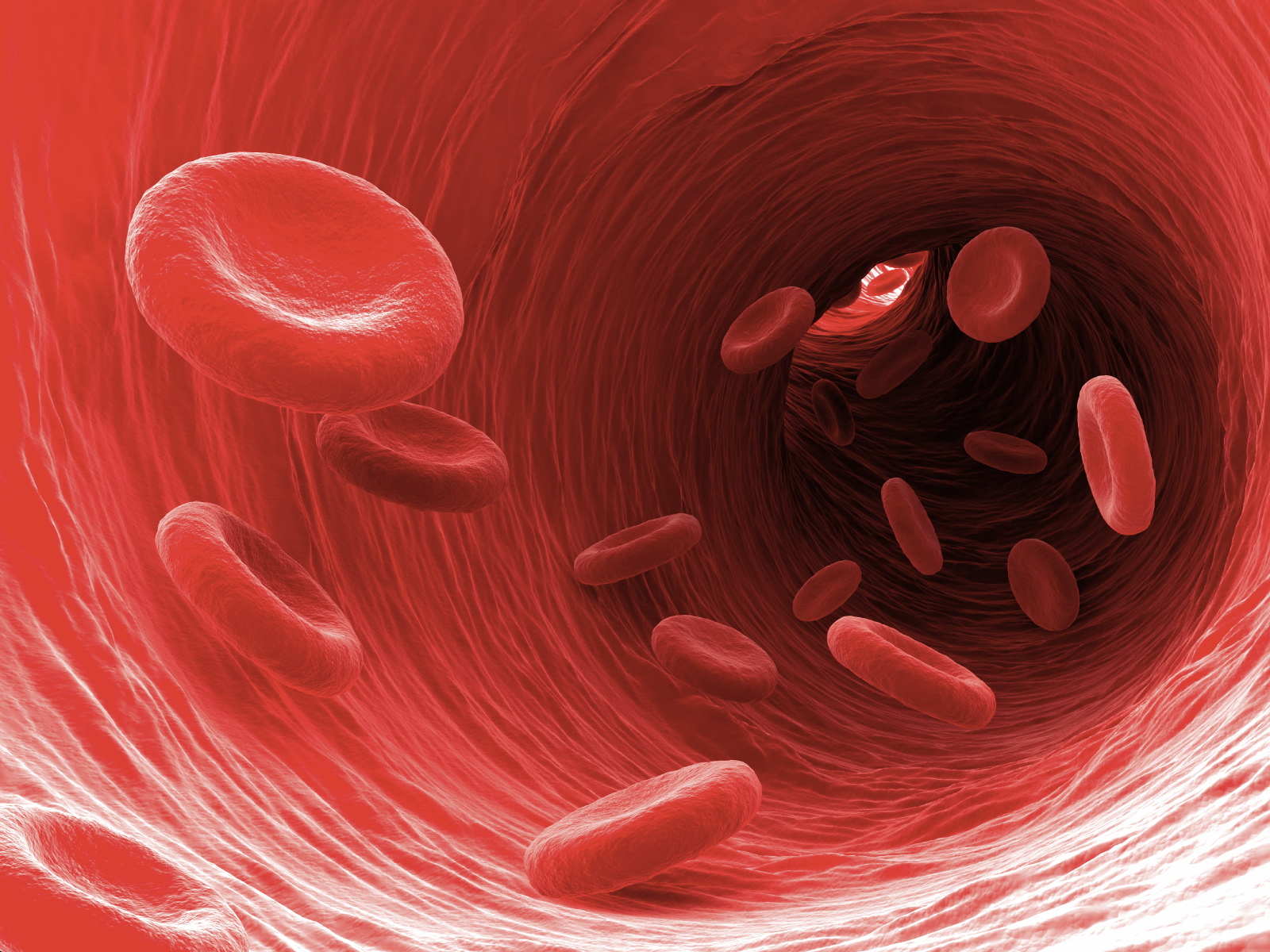 Now some of you might be thinking, "I have issues with my blood sugar, so I can't fast."
If you have issues with your blood sugar, you should first work on improving the quality of your foods before introducing fasting. Once you get your blood sugar under control by reducing the amount of refined sugars and processed foods you eat, you can try eating less to see how you feel.
How Long is a Fast?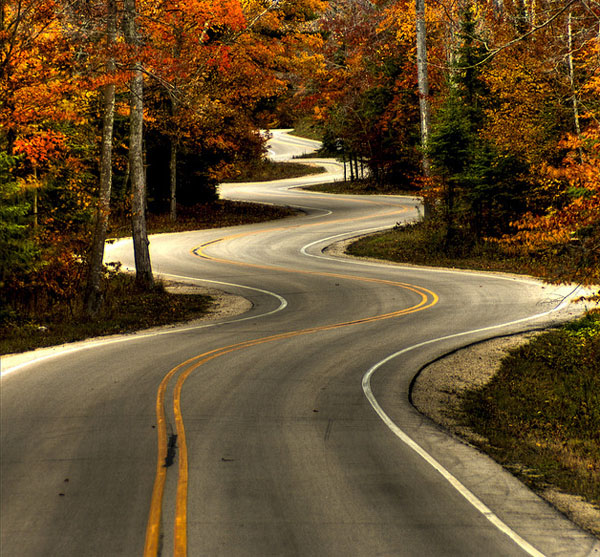 I want to be clear about what I mean when I say "fast."
The benefits of fasting come after about 18 hours, but this doesn't mean you have to force yourself to go without food all day long. To give you an example of what a fast might look like, let's say you stop eating after dinner at 7 p.m., you go to bed and wake up at 7 a.m. Right there you have already fasted for 12 hours. In this scenario, if you wait to eat your first meal at 1 p.m. you will have successfully completed an 18-hour fast. Not too bad, right?
Intermittent Fasting Calculator – It lets you plan your caloric intake with respect to a certain macro nutrient ratio you want.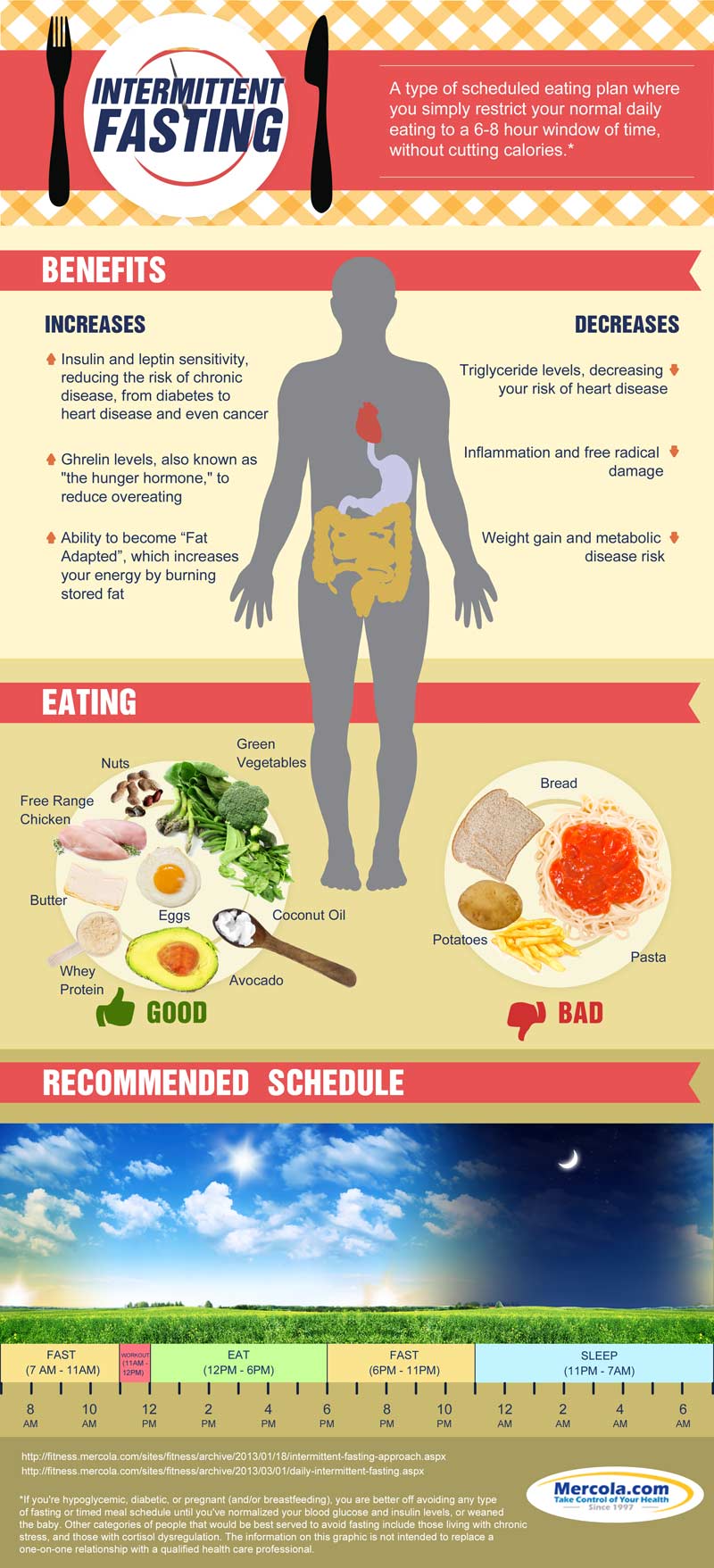 > IF | Huffington Post