Carl Sagan's essay on cannabis was written in 1969 for publication in Marijuana Reconsidered (1971). Sagan was in his mid-thirties at that time. He continued to use cannabis for the rest of his life. Here are our favorite excerpts that highlight the benefits of cannabis use.
Break On Through to the High Side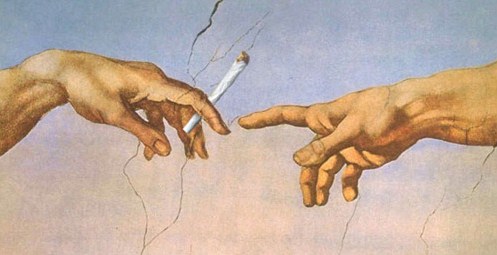 I had reached a considerably more relaxed period in my life – a time when I had come to feel that there was more to living than science, a time of awakening of my social consciousness and amiability, a time when I was open to new experiences. I had become friendly with a group of people who occasionally smoked cannabis, irregularly, but with evident pleasure. Initially I was unwilling to partake, but the apparent euphoria that cannabis produced and the fact that there was no physiological addiction to the plant eventually persuaded me to try.
Surreal Art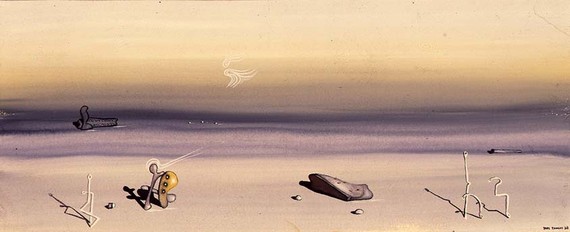 The cannabis experience has greatly improved my appreciation for art, a subject which I had never much appreciated before. The understanding of the intent of the artist which I can achieve when high sometimes carries over to when I'm down. This is one of many human frontiers which cannabis has helped me traverse. There also have been some art-related insights – I don't know whether they are true or false, but they were fun to formulate. For example, I have spent some time high looking at the work of the Belgian surrealist Yves Tanguy. Some years later, I emerged from a long swim in the Caribbean and sank exhausted onto a beach formed from the erosion of a nearby coral reef. In idly examining the arcuate pastel-colored coral fragments which made up the beach, I saw before me a vast Tanguy painting. Perhaps Tanguy visited such a beach in his childhood.
In Tune With Music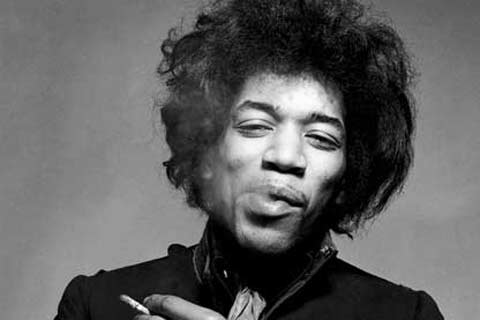 A very similar improvement in my appreciation of music has occurred with cannabis. For the first time I have been able to hear the separate parts of a three-part harmony and the richness of the counterpoint. I have since discovered that professional musicians can quite easily keep many separate parts going simultaneously in their heads, but this was the first time for me. Again, the learning experience when high has at least to some extent carried over when I'm down.
Enhanced Taste of Food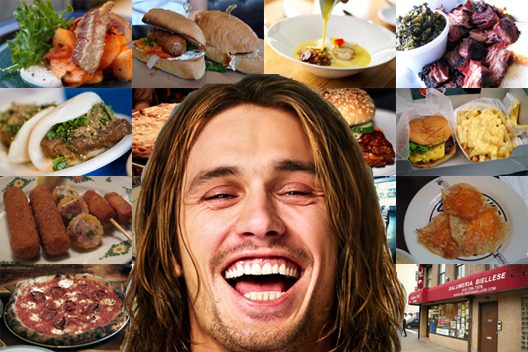 The enjoyment of food is amplified; tastes and aromas emerge that for some reason we ordinarily seem to be too busy to notice. I am able to give my full attention to the sensation. A potato will have a texture, a body, and taste like that of other potatoes, but much more so.
Sex and Weed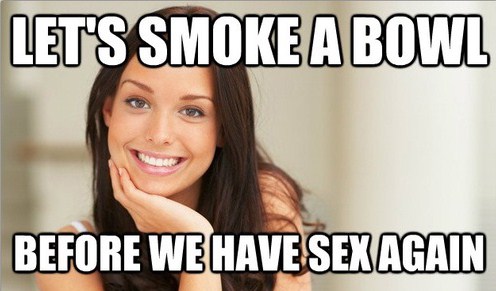 Cannabis also enhances the enjoyment of sex – on the one hand it gives an exquisite sensitivity, but on the other hand it postpones orgasm: in part by distracting me with the profusion of image passing before my eyes. The actual duration of orgasm seems to lengthen greatly, but this may be the usual experience of time expansion which comes with cannabis smoking.
One Consciousness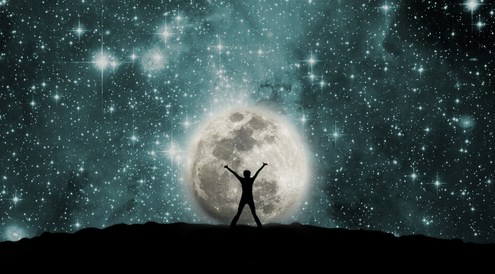 I do not consider myself a religious person in the usual sense, but there is a religious aspect to some highs. The heightened sensitivity in all areas gives me a feeling of communion with my surroundings, both animate and inanimate. Sometimes a kind of existential perception of the absurd comes over me and I see with awful certainty the hypocrisies and posturing of myself and my fellow men. And at other times, there is a different sense of the absurd, a playful and whimsical awareness. Both of these senses of the absurd can be communicated, and some of the most rewarding highs I've had have been in sharing talk and perceptions and humor.
Baking For Social Change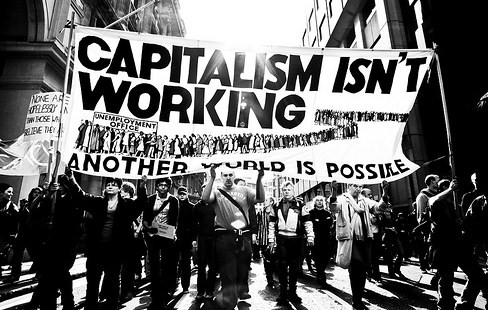 I find that most of the insights I achieve when high are into social issues, an area of creative scholarship very different from the one I am generally known for. I can remember one occasion, taking a shower with my wife while high, in which I had an idea on the origins and invalidities of racism in terms of gaussian distribution curves. It was a point obvious in a way, but rarely talked about. I drew the curves in soap on the shower wall, and went to write the idea down. One idea led to another, and at the end of about an hour of extremely hard work I found I had written eleven short essays on a wide range of social, political, philosophical, and human biological topics. Because of problems of space, I can't go into the details of these essays, but from all external signs, such as public reactions and expert commentary, they seem to contain valid insights. I have used them in university commencement addresses, public lectures, and in my books.
The Plant or the Bottle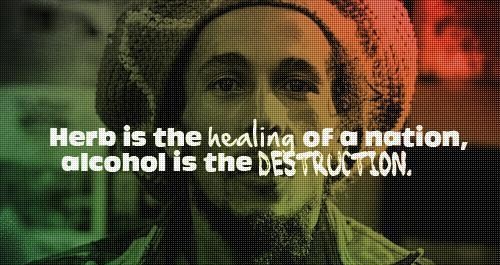 I have mentioned that in the cannabis experience there is a part of your mind that remains a dispassionate observer, who is able to take you down in a hurry if need be. I have on a few occasions been forced to drive in heavy traffic when high. I've negotiated it with no difficult at all, though I did have some thoughts about the marvelous cherry-red color of traffic lights. I find that after the drive I'm not high at all. There are no flashes on the insides of my eyelids. If you're high and your child is calling, you can respond about as capably as you usually do. I don't advocate driving when high on cannabis, but I can tell you from personal experience that it certainly can be done. My high is always reflective, peaceable, intellectually exciting, and sociable, unlike most alcohol highs, and there is never a hangover. Through the years I find that slightly smaller amounts of cannabis suffice to produce the same degree of high, and in one movie theater recently I found I could get high just by inhaling the cannabis smoke which permeated the theater.
We're Getting There Mr. Sagan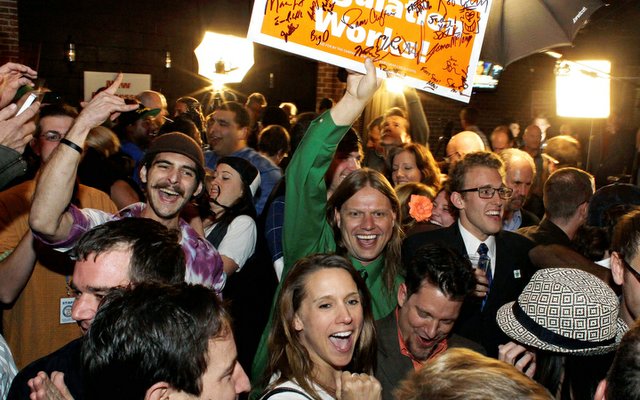 There is a very nice self-titering aspect to cannabis. Each puff is a very small dose; the time lag between inhaling a puff and sensing its effect is small; and there is no desire for more after the high is there. I think the ratio, R, of the time to sense the dose taken to the time required to take an excessive dose is an important quantity. R is very large for LSD (which I've never taken) and reasonably short for cannabis. Small values of R should be one measure of the safety of psychedelic drugs. When cannabis is legalized, I hope to see this ratio as one of he parameters printed on the pack. I hope that time isn't too distant; the illegality of cannabis is outrageous, an impediment to full utilization of a drug which helps produce the serenity and insight, sensitivity and fellowship so desperately needed in this increasingly mad and dangerous world.
> Mr. X By Carl Sagan (Full Essay on Cannabis) | Marijuana Uses