Stoner girls take pride in being free spirits and that can mean little or no attachment to things, places, and even loved ones.
Excerpts from Don't date a girl who travels by Adi Zarsadias:
Don't date a girl who travels. She is hard to please. The usual dinner-movie date at the mall will suck the life out of her. Her soul craves for new experiences and adventures.

Chances are, she can't hold a steady job. Or she's probably daydreaming about quitting. She doesn't want to keep working her ass off for someone else's dream. She has her own and is working towards it.

She makes money from designing, writing, photography or something that requires creativity and imagination. Don't waste her time complaining about your boring job.

She might have wasted her college degree and switched careers entirely. She is now a dive instructor or a yoga teacher. She's not sure when the next paycheck is coming. But she doesn't work like a robot all day, she goes out and takes what life has to offer and challenges you to do the same.

So never date a girl who travels unless you can keep up with her. And if you unintentionally fall in love with one, don't you dare keep her. Let her go.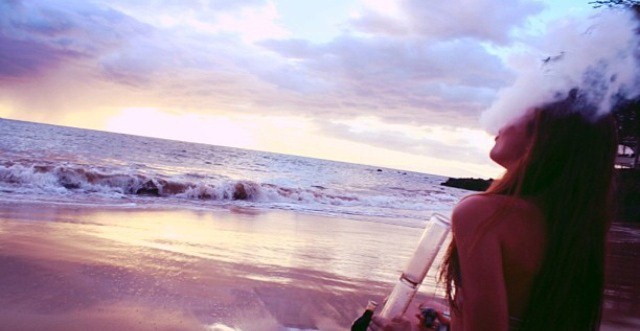 Short Film Directed by David Joseph Falossi II, Edited by Jonathan Wallace