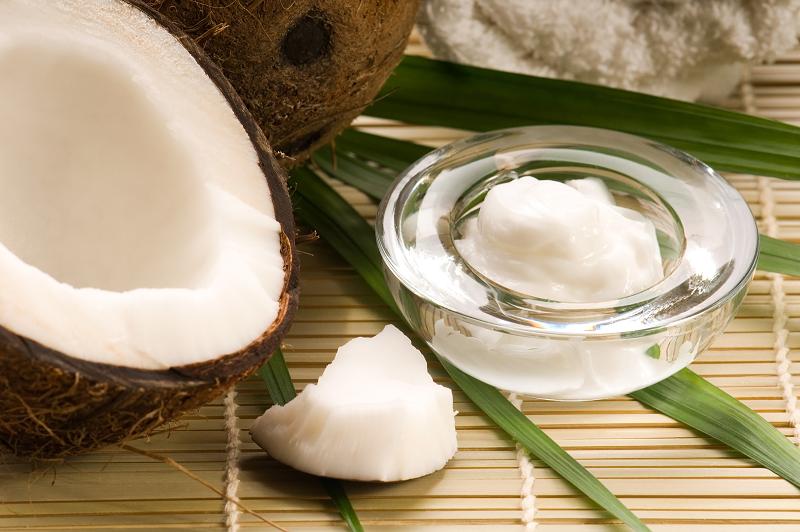 Scientific research on coconut oil has revealed health benefits that affect your entire body, inside and out.
You've heard good things about it and now you have a tub of it sitting in your pantry. So how do you use coconut oil?
Cooking and Eating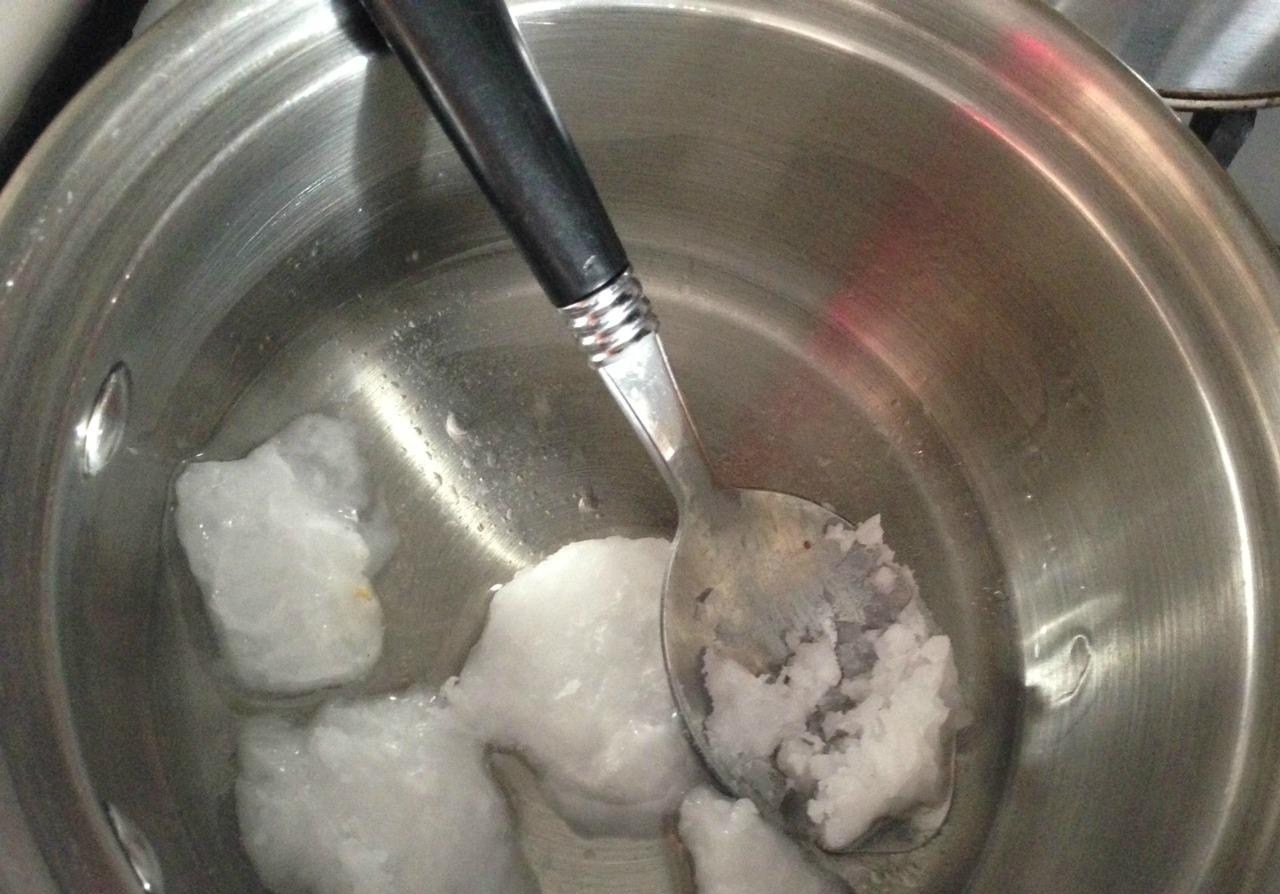 1) Cooking at High Heat – Some oils are unsafe to cook with at high temperatures, coconut oil is a great alternative.
2) Eat it by the Spoonful – Coconut oil is that delicious and healthful. Enjoy one spoonful each morning.
3) Smoothies – Add one tablespoon of coconut oil into your favorite smoothie recipe and increase your energy with the oil's MCTs.
4) Replace Vegetable Oil for Baking – Next time you make your favorite brownie recipe, replace the vegetable oil with coconut oil. Your friends will be begging you for the recipe.
5) Pan Frying – Next time you fry up a batch of sweet potato fries or a piece of chicken, use coconut oil.
6) Coconut Oil Coffee – Adding a spoonful to your coffee is a delicious way to start your day with a huge energy boost! Here is a great recipe for coconut oil coffee.
7) Homemade Granola – Check out this delicious recipe for coconut granola.
8) A Spoonful in Tea – Allow some coconut oil to melt and mildly flavor your next cup of tea.
9) Salad Dressings – A simple recipe for a salad dressing with coconut oil can be found here.
Coconut Oil Skin Care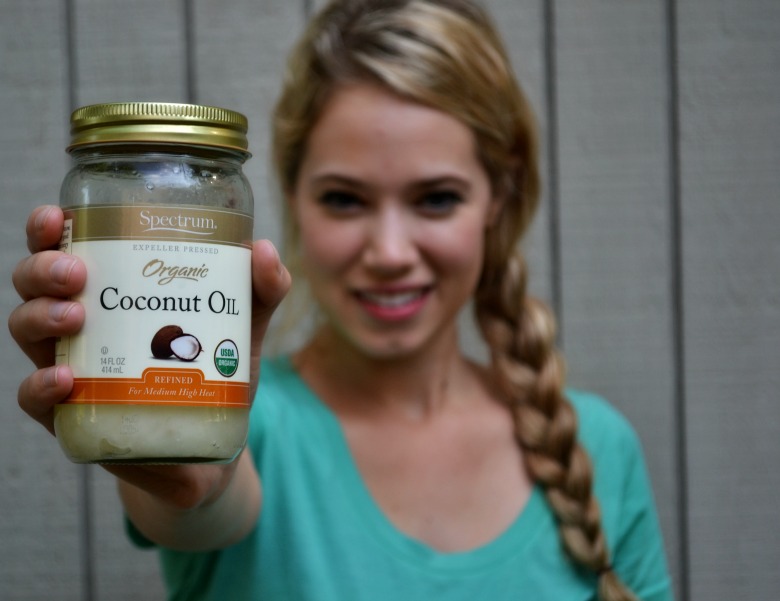 10) Cheekbone Highlighter – Apply a small amount on cheekbones over makeup.
11) Shaving Lotion – Close shave and a moisturizer at the same time.
12) Facial Scrub – Combine coconut oil with Himalayan crystal salt and apply to face each night. Washing it off is optional.
13) Body Scrub – Combine coconut oil and sugar. Check out this DIY Sugar Scrub recipe.
14) Makeup Remover – Healthier, stronger and longer eye lashes are just a bonus!
15) Homemade Deodorant – You only need a few ingredients in addition to coconut oil to make this simple deodorant recipe.
16) Homemade Lip Balm or Lip Gloss – Apply directly or create a flavored version with this simple lip balm recipe.
17) Sexual Lubricant – We swear by this one 😉
18) Massage Oil – Coconut oil is the perfect choice for a massage oil. Not too greasy and with a relaxing scent.
19) Body and Facial Moisturizer – Apply directly after showering.
20) Sunburn Care – A great moisturizer to use after you've gotten a bit too much sun.
21) Dry Feet Treatment – Mix with salt to form a foot scrub.
22) Elbow Rub – Helps manage the dry skin on your elbows.
Coconut Oil Hair Care
23) Leave-in Overnight Conditioner – Looking for a deep conditioning hair treatment? Rub a small amount of oil into hair (mostly at ends), comb through and put hair in a loose bun before bed, and wash out in the morning.
24) Defrizzer of Split Ends – Just put a tiny amount on your hands and run them through the frizzy areas.
25) Static Reducer – Rub your hands together with a little bit of coconut oil on them and run them through your static-y hair.
Other Healthy Uses for Coconut Oil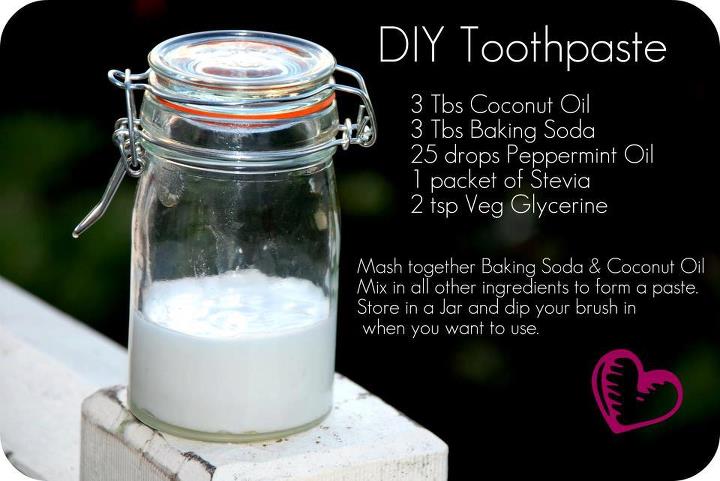 26) Homemade Toothpaste – Combine equal parts coconut oil and baking soda. Sweeten with stevia and flavor with your favorite essential oil.
27) Aromatherapy – Whether you like coconut or not, the soothing aroma of coconut oil is pleasing to us all and can help us wind down after a long, stressful day.
28) Wound Care – Although you may not be ready to give up your Neosporin, coconut oil can even be used as a topical protector for wounds, shielding them with a thin chemical layer from outside contaminants. You can apply a small amount of coconut oil to small scrapes and cuts.
29) Metabolism Booster – 2 tablespoons per day are proven to rev up your metabolism.
30) Thyroid Supporter – Regular coconut oil consumption has been shown to support healthy thyroid function.
31) Energizer – 1 teaspoon can give you a burst of energy instead of turning towards a caffeinated energy drink.
Coconut Oil for Animals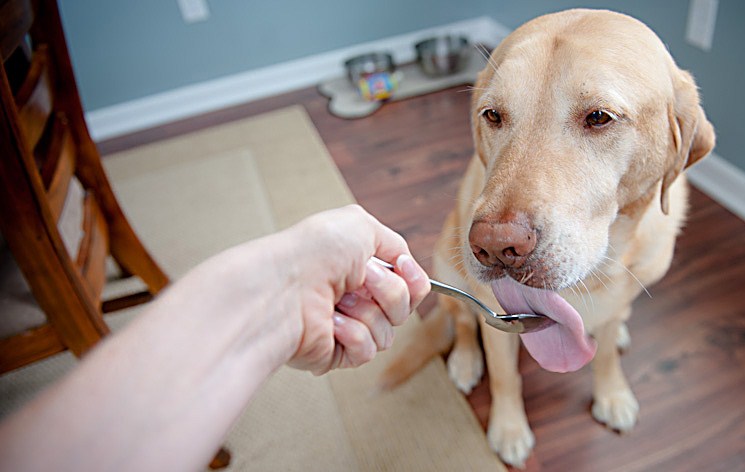 32) Feed it to your Dog or Cat – Coconut oil isn't just healthy for humans. Here is some good info on the benefits for dogs and cats.
33) Put It On Your Cat's Paw – Put half a teaspoon on your kitty's paw to keep a shiny coat and cut down on hairballs.